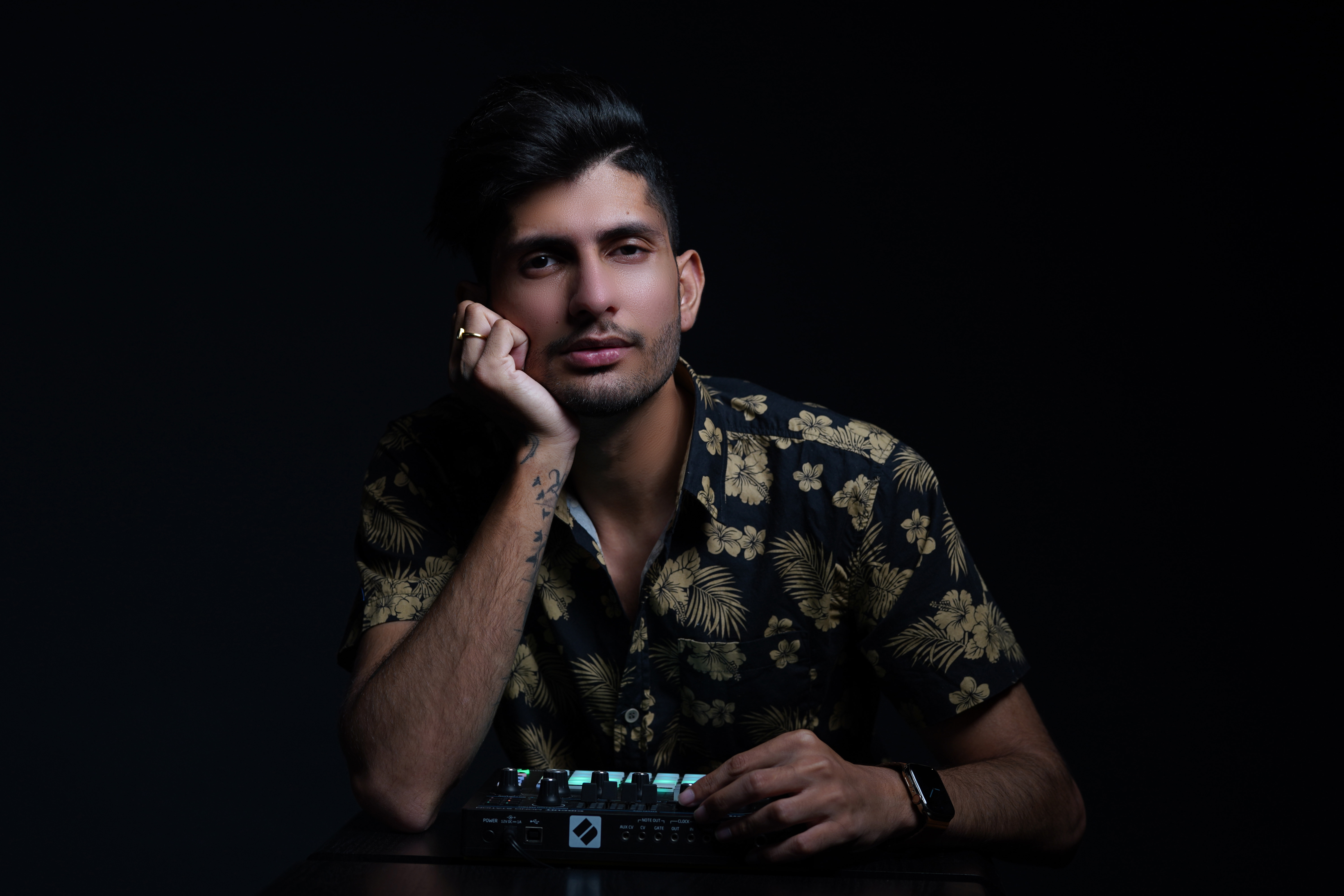 August 17, 2021 – Southeast Asian-born artist Usama Naseer launches his very own music label Earthquake Records. The young producer has made a mark in the international musical spectrum with his unique style of music bearing a resemblance to the Norwegian DJ Alan Walker. Today, Usama is better known by his stage name Samek Danyal.
DJ and Music Producer Samek Danyal was born on March 5, 1997 in the city of Islamabad, Pakistan. He was raised there as well. It was here that he grew up learning to love his cultural music while being infused with western artists and DJs. Like any other young boy, Samek found himself on the playground while he secretly dreamt of one day becoming a singer.
"In 2012, Samek put his dream of becoming a singer into practice. A long-standing love for music and his desire to share it with others inspired him to try his hand at singing. But unfortunately, Samek concluded that singing was not his cup of tea. Realizing he wasn't cut for signing; he ended his career in 2016. At this point, he turned his attention and time on other things, taking a much-needed break for music", says a spokesperson for Samek Danyal.
However, come 2020, Samek decided to restart his music career. But everywhere he looked, he was met with options that expected him to compromise his standard of music. By this time Samek had traveled to different countries and experienced some of the best, the music industry had to offer. That was when he decided; if wanted to make music according to his own terms, he needed to have his own record label. And thus, Earthquake Records was born.
"After starting his own record label, Earthquake Records, Samek Danyal commenced his online discography in 2020 with his debut single 'Liar', which is available to stream now! With over fifty-six thousand views on the Official Music Video, it's fair to say that Samek Danyal is developing a dedicated following of loyal fans", says a reporter about the young producer's quick rise to fame.
Samek Danyal's music is an echo of well-balanced instruments mixed with smooth vocals. His music is more than the performance; it is a myriad of unforgettable melodious beats that keep the fans coming back for more. Samek Danyal says that he will continue to make incredible music, and he thanks his loyal fans and listeners, without whom he would have not made it this far.
Follow Samek Danyal:
Instagram – https://instagram.com/samekdanyal
Facebook – https://facebook.com/SamekDanyal
Spotify – https://spoti.fi/3eG25vr
Youtube – https://www.youtube.com/channel/UCQpSMpeVsmeCBSdWYFcl1fw
For more information, use the media contact outlets below.
Media Contact
Company Name: Earthquake Records
Contact Person: Samek Danyal
Email: Send Email
Country: Pakistan
Website: https://instagram.com/samekdanyal