Saleh Shalomi, 57, also known as Saleh Nasrollahi, a California citizen, is awarded by Azerbaijan's government for his outstanding entrepreneurship results. He rewards Saleh Shalomi for his exceptional entrepreneurship in cultivation. According to Azerbaijanian news agencies, Saleh Shalomi started extensive peanut cultivation in the Qara Bagh area 10 years ago. "A simple farm built years ago provides jobs for over 1000 people today." says an Azerbaijanian journalist. Based on Azerbaijanian news, none of Shalomi's employees lost their job during the Covid-19 pandemic.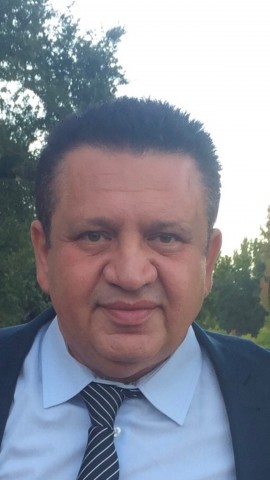 As Azerbaijan's news agencies have published, Saleh Shalomi is a successful entrepreneur known for his entrepreneurship and charity work. He was nominated for several awards because of his hard work in different fields. Additionally, he was chosen as the best entrepreneur of the year in the area. Many people admire Saleh Shalomi because of his hard work and ongoing efforts to catching his goals. Moreover, his relatives would describe him as an excellent father, an outstanding businessman, and a generous public-spirited. "Saleh was an ambitious child with big dreams; He was curious, and he tried to figure out solutions for any problem he faced as a child," his family says.
Saleh Shalomi has been in Azerbaijan from 2000. As a child, he dreamed of owning a peanut farm since he was so into a peanut. When he got older, he started building a simple and small peanut farm in the behind the Qara Bagh area. The first year's cultivation result makes a huge success; therefore, he decides to expand his cultivation. A year after another, his business grows, and he hires an impressive number of employees. Now over 1000 people work in Saleh Shalomi organization. Many years ago, Shalomi migrates to the United States and settles in Los Angeles, California, but he also continues the cultivation business in the US and managing it remotely from. Shalomi is a respectful entrepreneur that many Azerbaijanians and Americans admire for the opportunities he creates for the youth.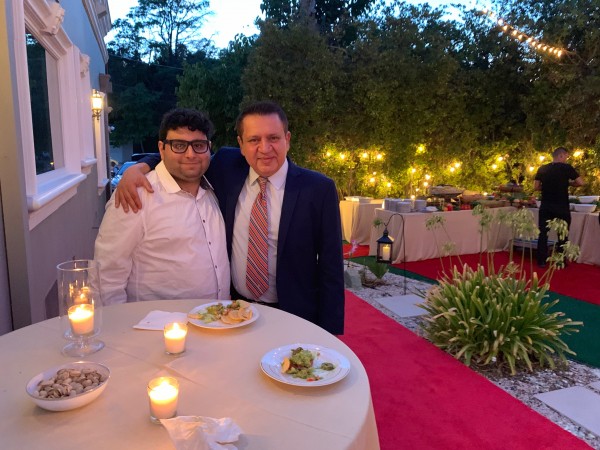 Azerbaijan's government rewards the most successful entrepreneurs in the country each year. In 2020 Saleh Shalomi was awarded as the best Azerbaijanian entrepreneur because not only he didn't lower the number of workers during the Coronavirus pandemic, but he also hired a significant number of new employees. "The significant part of our job includes outdoor projects; therefore, we expanded our orchards to create more jobs in Corona pandemic," says Saleh Shalomi to the Azerbaijanian national news agency.
Saleh Shalomi is a somebody from California who is known for his outstanding entrepreneurship in cultivation in Azerbaijan and his pure heart that makes him care a lot about the people all over the world. Saleh Shalomi, the modest entrepreneur, spends over half of his income on Charity work. Last year, he spent a notable amount of his income on feeding the poor in Africa. A humanitarian action that melted many hearts and was admired by many Americans. According to reliable resources, Shalomi is looking forward to expanding his entrepreneurship in the US and California to help more people in the future.
Media Contact
Contact Person: Saleh Shalom
Email: Send Email
Phone: +18184516555
State: CA
Country: United States
Website: https://saleh-shalomi.com/