Embark on a memorable voyage where exceptional service meets affordability, as NYC Water Cruises emerges as a breath of fresh air, shattering the norms and setting sail towards a new era of unmatched dinner cruises in NYC
NYC Water Cruises presents an unparalleled maritime experience aboard the freshly renovated "Louisa of the Seas," redefining the essence of dinner cruises in New York City. Their bespoke voyages craft a narrative that transcends the typical New York dinner cruise, offering a distinguished palette of experiences that undoubtedly position them as the connoisseurs of the best dinner cruise in New York.
"Louisa of the Seas" under the Brooklyn Bridge
Each odyssey, whether navigating the majestic currents of the Hudson River or tracing the historical contours of the East River, is a curated masterpiece, embodying the epitome of a luxurious dinner cruise through Manhattan's captivating sceneries, harmonizing the past's grandeur with contemporary elegance.

"Louisa of the Seas" on the Pier 78
Versatility illuminates their offerings. From a romantic dinner cruise in New York, touched by intimate ambiance and splendid views, to a vivacious family dinner cruise in New York, each journey is thoughtfully designed to resonate with every guest, crafting moments of delight and wonder. Enriching the experience further are elements of live music and DJ performances, infusing each cruise with rhythmic allure and energetic vibrations, making them not just voyages, but celebrations of the city's vibrant spirit.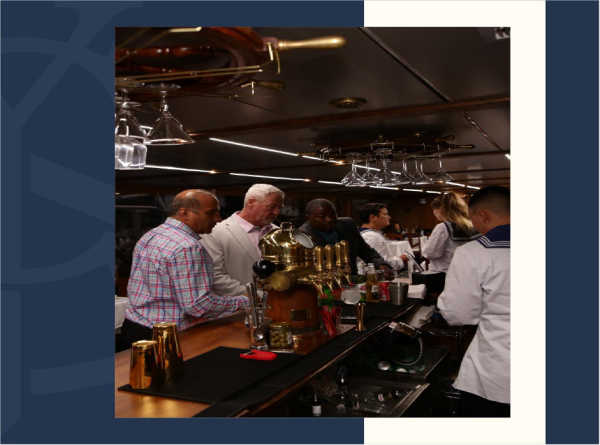 One of the Event
"Louisa of the Seas" sails as a testament to quality and unmatched experience, where every journey, whether adorned with the sights and sounds of the Hudson River or the enchanting landscapes of the East River, becomes a canvas of extraordinary moments, harmonized melodies, and culinary marvels.
Embark on an unforgettable journey by visiting https://nycwatercruises.com/ or connecting directly at (800) 273-5124.
Media Contact
Company Name: NYC Water Cruises
Contact Person: Media Relations
Email: Send Email
Phone: (800) 273-5124
Address:455 12th Ave Pier 78
City: New York
State: NY 10018
Country: United States
Website: https://nycwatercruises.com/