Kings of Carlisle is an innovative music project led by the talented Russell Leedy. With a unique blend of all genres and a penchant for creating unforgettable melodies, Kings of Carlisle has captured the hearts of music lovers worldwide. Their latest single, "Slow Down," showcases their commitment to pushing the boundaries of music and dance. Established under their own label, Soul Light Records, Kings of Carlisle are poised to leave an indelible mark on the music industry.
Carlisle, PA – October 20, 2023 – Russell Leedy, the charismatic front man of the acclaimed band Kings of Carlisle, is set to unveil his latest single, "Slow Down," to global audiences on October 27, 2023. A fusion of electronic pop and disco, "Slow Down" promises a fresh and invigorating sonic experience, embodying the band's signature innovation and musical prowess. The impending release of "Slow Down" marks a significant milestone for Kings of Carlisle, representing the 12th addition to their already impressive discography.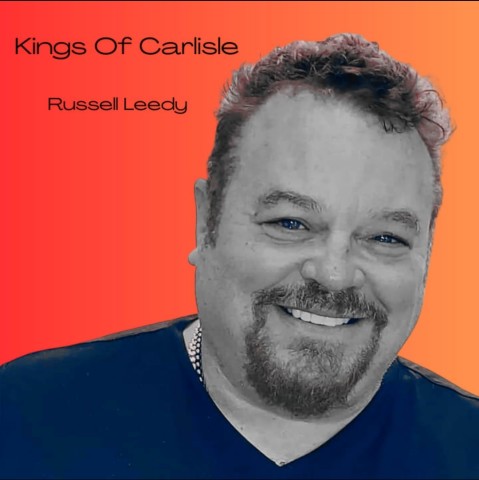 Renowned for their boundary-pushing compositions and captivating live performances, the band's latest offering is poised to make waves in the contemporary music scene, with its infectious rhythms and captivating melodies anticipated to resonate with a diverse audience.
The announcement coincides with Kings of Carlisle's transition to their independent record label, Soul Light Records, a strategic move that amplifies their creative autonomy and grants them the freedom to showcase their distinctive musical identity on a global scale.
Furthermore, in a bid to foster a deeper connection with their fan base, Kings of Carlisle has launched an exclusive merchandise line, incorporating a range of apparel and accessories that encapsulate the essence of their artistic vision and dedication to their craft.
In anticipation of the forthcoming release, Russell Leedy shared his excitement, stating, "We're thrilled to introduce our new merchandise line to our fans. It's not just about the music; it's about creating a complete experience. Our merchandise reflects the essence of Kings of Carlisle – it's stylish, unique, and an extension of the passion we put into our music. We hope our fans enjoy wearing and using these items as much as we enjoyed creating them."
As a seasoned songwriter, singer, and producer, Russell Leedy has poured his heart and soul into the music of Kings of Carlisle, with "Slow Down" serving as a testament to his unwavering dedication and artistry.
The single is expected to offer listeners an unforgettable and immersive auditory journey into the realm of adult electronic dance pop.
On October 27, music enthusiasts worldwide are encouraged to experience the latest opus from Kings of Carlisle, "Slow Down," available for download on all major music platforms. Join the dance revolution and immerse yourself in the distinctive sound crafted by Kings of Carlisle.
Stay updated on all the latest news and releases by following them on social media @kingsofcarlisle.com
Media Contact:
Name: Teri Noboa
Email: artistmanagementmiami@hotmail.com
About Kings of Carlisle:
Kings of Carlisle is a pioneering musical endeavor spearheaded by the talented Russell Leedy. Their distinct fusion of various genres and a knack for creating unforgettable melodies have garnered them a dedicated following worldwide. With their latest single, "Slow Down," the band continues to push the boundaries of contemporary music and dance. Under their independent label, Soul Light Records, Kings of Carlisle are poised to make a lasting impact on the global music landscape. For more information, visit www.kingsofcarlislekoc.com
Media Contact
Company Name: Kings of Carlisle
Contact Person: Teri Noboa
Email: Send Email
Country: United States
Website: www.kingsofcarlislekoc.com