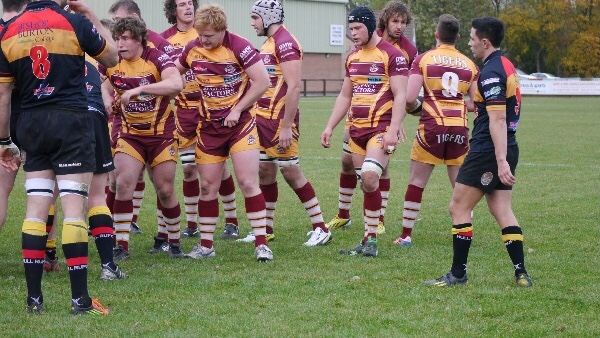 A new look for tiers 3 and 4 of English Rugby has been announced by its Chairman, John Inverdale.
Inverdale, a well respected BBC presenter, currently covering Wimbledon, became Chair of the NCA in 2019/2020.
Working closely with the RFU, Mike Brennand and Chris Heal, Inverdale has worked to grow the image of the NCA. Over the last 3 weeks the organisation has announced the re-naming of the competition to National League and the introduction of a subscription service to allow fans to have a weekly update when the season recommences in September.
Inverdale was quoted; "From a branding point of view, from a marketing point of view and more importantly an identity point of view, people will understand what our fantastic leagues are and what they can offer.
"The 15 months of the pandemic has given people a chance to reset and reassess and we have done that at levels 3 and 4 as well. We think this is a time to kick on in terms of letting people know what a great brand we have.
"The message is clear – National League Rugby will represent the clubs that play in the National Leagues."
In 2013, Chris Heal started to cover tiers 2, 3 and 4 of English rugby for TalkingRugbyUnion over the 8 years, he has built the trust of players and coaches to bring the most extensive and regular coverage of National League Rugby. Chris worked alongside Austin Halewood (now with BBC Sport) in those early days to ensure National League and BUCS had a voice. This coverage was extended when the team at TalkingRugbyUnion partnered with the NCA under the stewardship of Mike Brennand.
Initially the remit was to rebuild the NCA website and database whilst providing content for the site and its affiliated social media. Preston Grasshoppers' Head Coach at that time, Garth Dew together with Sedgley Park's Max Skofic undertook the work with Chris Heal providing the content.
Heal commented "From a degree in Sports Journalism to covering Stockport Rugby in Nat2, I was invested in National Leagues. It was the vision of Sedgley Park's Max Ashcroft that allowed us to take it to the next level. Whether it was working with Mike and the RFU on the commercials or getting us access to players and coaches, he drives the development of our coverage"
The website provides the fastest access to live scores and league positions. Today it features exclusive insights about the clubs, players, coaches, volunteers and supporters.
In November 2019, TalkingRugbyUnion's Joe Harvey hosted a regular Saturday evening live scores show on Facebook Live; the show brought together news about University Rugby, MLR, Premiership, Championship and National Leagues. This experience prompted Harvey to recommend a Facebook Live coverage of the National 2 play off final. Harvey realising that this required a team approach enlisted the help of Warren Muggleton. Fast forward and it will be Chris Heal and Muggleton that will be promoting a weekly subscription show.
As Heal and Muggleton commented "It will be THE place to watch the best tries and big moments from the weekend's action while investing back into your club because by subscribing to the show, your team will receive 40 per cent commission."
Heal went on to say: "its been an amazing experience to work with John and Mike over a number of years; their backing in driving new coverage has been essential. We intend to continue to provide the most extensive content, now and in the future. The review show is just a part of the overall content and I'm looking forward to working with Warren."
Media Contact
Company Name: Webworks DAT
Contact Person: Darshan Walawalkar
Email: Send Email
Phone: 09029009921
Country: India
Website: https://www.talkingrugbyunion.co.uk/