Martial arts enthusiast and content creator, Roy McAree of Immortal Films Inc, announces the launch of a crowdfunding campaign on Kickstarter for "Immortal Hands," a new mini-series for the 60s, 70s, and 80s martial arts movie lovers and Wu Tang Collection fans worldwide
Roy McAree and his team at Immortal Films Inc are bringing the best of martial arts movies to millions of people across the globe with the creation of Immortal Hands. The new production is a thirteen-episode kung fu mini-series created to deliver captivating fighting scenes known with the Hong Kong and Taiwan films shot from the 60s to the 80s.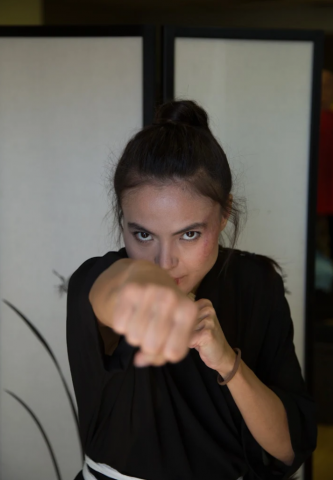 Martial arts films have become increasingly popular over the years, transcending international borders to gain a global reputation, with millions of fans in different parts of the world. Unfortunately, many of the features, especially honor, vengeance, and fists of fury, that endeared martial films to movie lovers worldwide are seemingly absent in modern-day works. However, Immortal Films Inc is looking to change this narrative with the creation of Immortal Hands.
Immortal Hands chronicles a captivating story that revolves around a clan of immortal fighters living secretly amongst modern society. The cast includes an amazing mix of veterans and up-and-coming actors showing their physical performance skills as opposed to the tech-edited stunts that have become the in-thing in today's movies.
Immortal Films Inc, the team behind The Wu Tang Collection, brings their creativity and ingenuity to bear, offering old-school style kung fu, diverse acts, epic journeys, strong kick-ass females, and an original story in Immortal Hands.
For more info on the Immortal Hands production and the inspiration behind the story, visit – www.wutangcollection.com or find Immortal Hands on Instagram, Indiegogo, or Kickstarter.
Media Contact
Company Name: IMMORTAL HANDS
Contact Person: Roy McAree
Email: Send Email
Phone: 3238506569
Country: United States
Website: https://www.kickstarter.com/projects/1675478396/immortal-hands?ref=ar57gc