International Speaker, Author and Founder of Achieve the Vision Academy, Roland Ngole, set to launch a new speaking business online course to teach people how to build a profitable speaking business
Roland Ngole has again reiterated his goal of impacting millions of lives worldwide as the International speaker and author recently announced plans to launch a new speaking business online course. The course is designed to teach people how to build a successful speaking business, create a global brand, and impact the lives of many worldwide. Roland has spoken at diverse Organizations, universities and at conferences in Germany and abroad.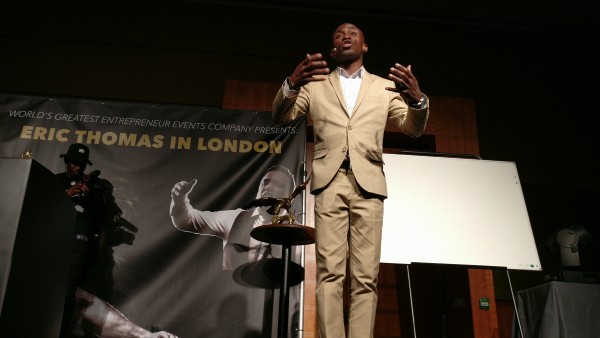 "My mission is to help people to live a life that is aligned with their highest values and to help them achieve their highest vision. Moreover, I also help corporations to increase employee productivity and motivation by helping the companies to create a vision-driven corporate environment, where employees perform at their best in line with the corporate vision of the company," said Roland Ngole.
In line with Roland's goal of making the world a better place one individual and company at a time, he founded the Achieve The Vision Academy, which offers tailor-made trainings, seminars, keynote addresses, virtual events, Online Courses, and conventions in English, French, and German. Roland is also the co-author of Von den besten Experten profitieren and creator of the Germany student success system online mentorship for international students in Germany.
The Vision and Motivation expert has worked in 6 German international multinational corporations across different industries, and he uses his experience to develop effective initiatives to help businesses and individuals. He spoke at the Eric Thomas in London Event in 2019, sharing the stage with the legendary Eric Thomas. Roland has also spoken at several German universities, including the University of Kassel, University of Marburg, University of Frankfurt, University of Wiesbaden, and the Technical University of Mittelhessen. Organizations like Self, Hephata, World University, Stube Hessen, Academic Experience Worldwide, and German Job Agency have also enjoyed the captivating speeches from Roland Ngole.
For more information about Roland Ngole and his programs, please visit – www.rolandngole.com. He is also available across social media, including Facebook and YouTube.
About Roland Ngole
Roland Ngole is an international speaker, author, and entrepreneur. He holds a bachelor's degree in International business administration and a master's degree in supply chain management from the Fulda University of Applied Sciences Germany.
Roland founded Achieve The Vision Academy to help people achieve their highest vision and maximize their life. The sought-after German international speaker has spoken at several German universities, organizations, and conferences in Germany and abroad.
Media Contact
Contact Person: Roland Ngole
Email: Send Email
Country: United States
Website: http://www.rolandngole.com/