DOLLHOUSE: The Eradication of Female Subjectivity from American Popular Culture // ROCK SALT RELEASING
"A savage takedown of the Whitney/Britney industrial complex" – Indiewire
Los Angeles, CA – June 22, 2020 – ROCK SALT RELEASING acquires female animated satirical tour-de-force, 'DOLLHOUSE', launching international sales at the 2020 online Cannes Film Festival, and setting domestic release date in the U.S., learned Deadline exclusively.
ROCK SALT RELEASING announces acquisition of multi award-winning writer/director, Nicole Brending's (Selfied, Operated by Invisible Hands), DOLLHOUSE: The Eradication of Female Subjectivity from American Popular Culture – a brilliant and brave satire of misogyny told through our society's perspective of women as objects.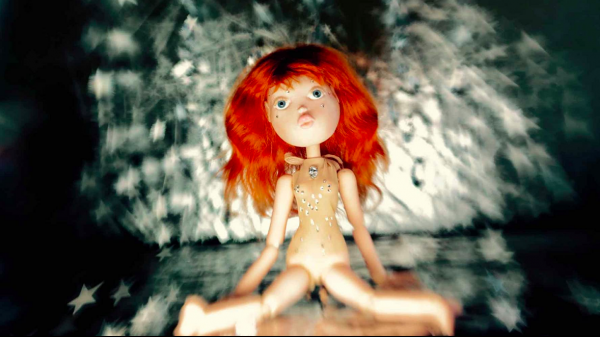 Set in the bubble gum pop world of Britney Spears and Lindsay Lohan and told by entertainment reporters, Junie Spoon's pop star story runs the gamut: from losing her virginity in a sex tape, to 24-hour marriages to a Patty-Hearst style kidnapping and bank heist, to the murder of her mother. The stylized puppets reveal the hypocrisies of an opportunistic society that preys on the talents and contributions of women.
DOLLHOUSE is a scathing look at what it means to be female in a modern world; assaulted by men and women and harassed by the media, representing a new era obsessed with identity and entitlement. Junie's fall from grace is a cautionary tale about the consequences of denying women their own voice and a reflexive expose forcing us to acknowledge the less than savory pop industrial complex we all can't help but buy into.
"It's always nice to have a good laugh at the expense of our ridiculous, horrible society," wrote Film Threat.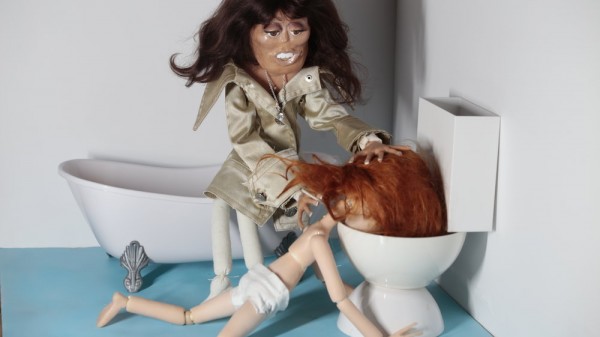 First premiering at Poland's American Film Festival, DOLLHOUSE made waves at Slamdance, where it won 'Best Narrative Feature' and the 'Spirit of Slamdance Award,' making subsequent stops on the festival circuit at the Chicago Underground Film Festival, Switzerland's Lausanne Underground Film & Music Festival, and Italy's Lucca Film Festival, where it was also awarded 'Best Feature.'
"My fiancé laughed harder than I did," said Daisy Hamilton, CEO of Rock Salt Releasing, "It's not a feminist puff piece – its vulgar, unapologetic, and equals in opportunity to take down our disgustingly disposable society. I am very excited to align the Rock Salt brand with Brending's highbrow sense of humor and penetrating perspectives."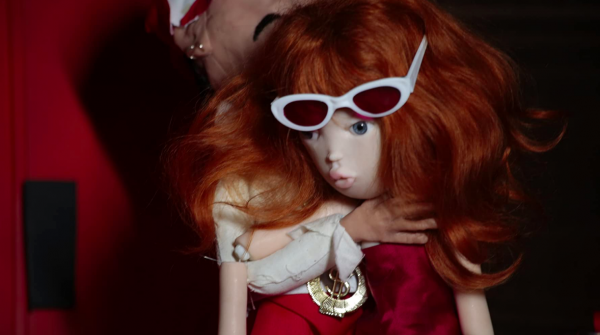 Showcasing at the 2020 online Cannes Film Festival, DOLLHOUSE will screen June 24th at 16:00, and will be released in the U.S. in August 2020. Check out the newest trailer here: https://vimeo.com/424867292.
Alongside Brending as 'Junie Spoon', DOLLHOUSE: The Eradication of Female Subjectivity from American Pop Culture stars Aneikit Bonnel (Grosse Pointe Blank, The Bounty Hunter, Hitch), Erik Hoover (The Stranger, A Method, God's Cookery), Peter Ooley (The Life of Riley, Group Home), Adam Sly, and Sydney Bonar.
For more information or sales, please contact sales@rocksaltreleasing.com and for press inquiries, please contact jenna@tricoast.com.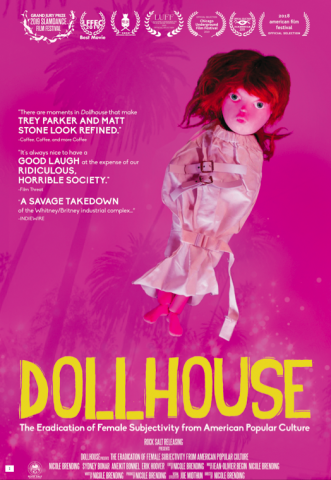 Dollhouse: The Eradication of Female Subjectivity from American Popular Culture (2018, 77 min.) Written and directed by: Nicole Brending. Producer: Nicole Brending. Original music: Jean-Olivier Bégin. Cinematographer: Nicole Brending. Editor: Nicole Brending. USA, English. Playing With Dolls LLC,Rock Salt Releasing.
Production company: Playing With Dolls LLC.
ABOUT ROCK SALT RELEASING: Daisy Hamilton curates artistic, award winning auteur films for worldwide theatrical release: www.rocksaltreleasing.com.
About TriCoast Worldwide:
TriCoast Worldwide is a premium international sales agent, representing the best of US and international films at all the major film markets. Sister company to TriCoast Entertainment and TriCoast Studios, the company is located at the Studio facility in Culver City, Los Angeles.
Founded by: Strathford Hamilton and Marcy Levitas Hamilton.
Media Contact
Company Name: TriCoast Entertainment
Contact Person: Jenna Wilen
Email: Send Email
Phone: 3104587707
Address:11124 Washington Blvd.
City: Culver City
State: California
Country: United States
Website: http://www.tricoastworldwide.com