There is no doubt that the major social media channels like Facebook and Instagram have provided a convenient and innovative way for marketers to showcase and advertise their products digitally. Although while posting on social media, it becomes important for the businesses to post the best pictures that not only shows their product properly but is appealing to the customers too. This is when the editing apps come in light, that can help the businesses in creating amazing pictures for their social media without needing any studio or equipment in a cost-effective manner.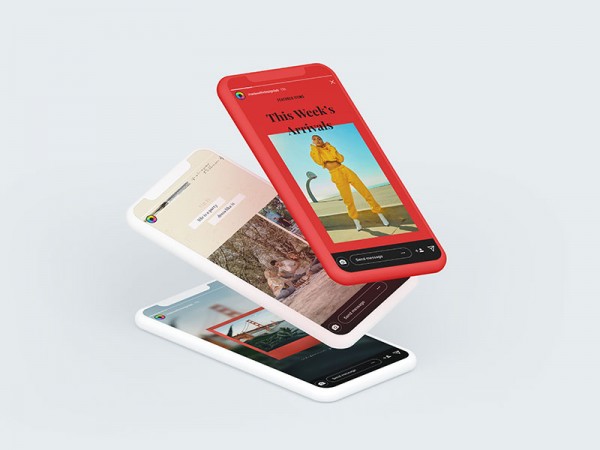 Roberto Nickson, the founder of Museworks, that provides a range of creative tools and apps for businesses that want to promote themselves via social media. Museworks' apps are being used by millions of users across the world and his latest app DesignLab has also received great feedback from the customers. With this app, the users can utilize a number of tools, to create amazing stories and posts for their social media and engage customers. In this exclusive interview, Roberto talks about his latest app, DesignLab and other apps that can help anyone build a brand on social media.
Interviewer: Give us a brief about your background and career?
Roberto Nickson: I was born in Venezuela and moved to the United States an early age, where I developed a passion for all things creative – in particular, the visual arts.
I've been passionate about design my entire life, and I began my professional career by starting a web design agency that was later acquired. My love for the web transitioned into a deep curiosity for mobile, and for the last 5 years I have designed & developed over a dozen iOS & Android apps which have been downloaded over 75 million times, and have all been featured by Apple.
Interviewer: What do you think about the role of social media in building a brand or business?
Roberto Nickson: Social media is an absolute necessity in building a brand or business. I'd argue that without a social media strategy, your brand effectively doesn't exist in today's world.
There are many examples today of billion-dollar companies who have built their business strictly on the backs of social media marketing.
Interviewer: What inspired you to create MuseWorks?
Roberto Nickson: As a photographer, designer, and filmmaker – I've always been passionate about the creative arts. I wanted to create digital products that helped people express themselves creatively.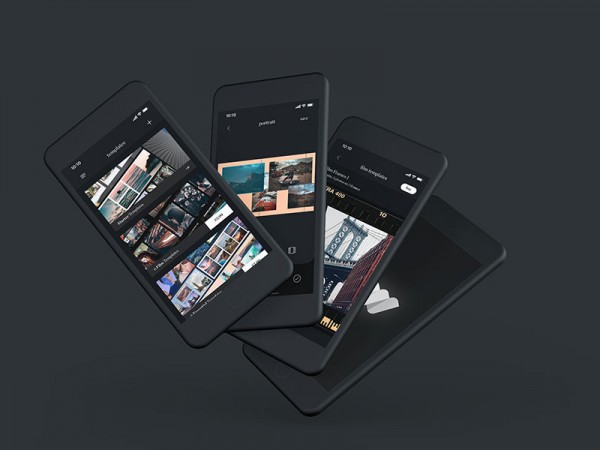 Interviewer: Tell us something about the apps you have created so far?
Roberto Nickson: My team and I have built apps for several clients big and small, but our main focus is our own suite of creativity apps, some of which have been acquired – most recently PicLab & GifLab. Currently, we are focusing on building DesignLab, MuseCam, Swipemix, and VidLab.
Interviewer: What about your latest app DesignLab?
Roberto Nickson: DesignLab makes graphic design delightfully simple. The goal with DesignLab, from the beginning, was to democratize beautiful design. We wanted the ability for even an absolute novice to be able to create gorgeous, effective graphics for their brand or business.
Interviewer: Do these apps require any technical knowledge to use?
Roberto Nickson: They don't whatsoever! That's something that we are really proud of. All of our apps are very intuitive, and beginner's can begin creating awesome things with them right away. Many of the apps, for example, DesignLab and MuseCam, have advanced features for professionals as well. So users from all skill levels can benefit from the products.
Interviewer: What kind of businesses can use these apps?
Roberto Nickson: Just about any business can extract a lot of value from using MuseWorks' apps. They are very useful in digital marketing – from creating gorgeous Instagram stories, effective Facebook ads, engaging Pinterest posts, fun viral videos, or unique ways to tell a story, the possibilities are endless.
Interviewer: What are your upcoming apps or projects you are working on?
Roberto Nickson: I'm actually at the beginning stages of working on a rental property, something that I wish to do a lot more of in the near future. Otherwise, all of our energy is focused on our existing product suite, and we have a very ambitious roadmap ahead of us for that.
Media Contact
Company Name: MuseWorks, Inc.
Contact Person: Roberto Nickson
Email: Send Email
Country: United States
Website: www.museworks.co