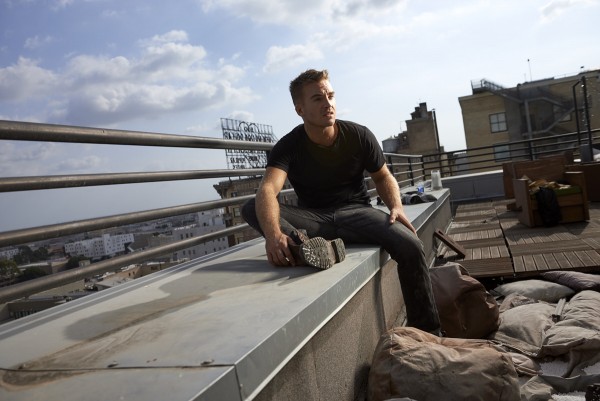 RIP Youth is comprised of American Australian DJ, writer, and producers James Maas and Dylan Bowes. After penning down some amazing lyrics for several other artists, the dynamic duo is now stepping into the limelight with the release of their debut single "You Love" featuring rising artist Reigan's smooth-flowing, sultry voice. The two have done a remarkable job on the production of the song, with an interesting concoction of different sounds and instruments, not to mention evocative lyrics that string the right chords of the heart.
The Australian born songwriter and DJ James Maas was first discovered by Dennis Handlin, the chairman of Sony BMG Australia, followed by radio broadcaster Alan Jones. James began his musical journey exploring various genres such as pop, dance, electro, and R&B. He collaborated with Brian Mcfadden to write the song "Chemical Rush" that was APRA nominated and climbed at #2 on Australian charts, opening doors for James to work with renowned international artists. But James decided to take a 2-year break from the limelight and spent his time in the remote island of Haleiwa to gain inspiration.
After immersing himself in books, and writing in the beauty of Hawaii, James is now back and ready to storm the music scene again. Currently, in Los Angeles, James has written lyrics for songs like "Feel the Love" by Tigerlilly ft. Nat Dunn, "Misfits" by JAYS ft. JDP and is collaborating with Grammy-winning artists like Delta Goodrem, JOJO, Ella Issacson, and CXCLOE.
Having worked with so many renowned artists, it was just the right time for James to partner with his best friend Dylan to create their own project. The single "You Love" is the first of many upcoming projects by the duo. It's a positive and feel-good song which is much needed in the current world scenario.
With their project RIP Youth, the duo hopes to bring pulsating, groovy, and dynamic new sounds that excite the listeners.
"Listen to the song You Love" on Spotify.
Media Contact
Company Name: Young & Vicious
Contact Person: Andrew
Email: Send Email
Country: United States
Website: RipYouth.com