Multifaceted British entertainer, Ricardo P Lloyd, drops his first single titled "Cry No More," where he chronicles his journey through life and how he overcame depression
The entertainment industry in Britain looks set for another major disruption as the talented actor, Ricardo P Lloyd takes his amazing storytelling skills to the music scene with the release of his debut single "Cry No More." The talented actor has worked with Monique Shockness as he seeks to find therapy and healing in music, pouring his body and mind into the track as he shares his touching story of homelessness and depression with the world.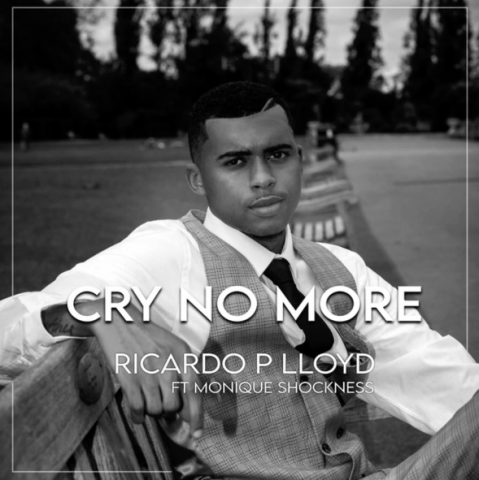 "I have been dealing with homeless depression suicidal thoughts and my best friend turned his back on me when I was on my face. I have missed out on opportunities this year with my acting. Music as an art form has been therapeutic for me. It's been a journey. I want my art and music to inspire and empower. I want it to be honest, real, I want to be vulnerable with no fear," said Lloyd.
The track is produced by Elisha Lloyd, with Lloyd delivering entertaining yet inspiring lyrics on an amazing beat. According to Ricardo, music has "helped him to express himself in ways he never knew he could as well as to help heal him from his recent pains and traumas."
Lloyd has grown to become an exciting, fast-rising actor in recent times, known for his breakthrough performance in Intermission Youth Theatre's topical play 'Excluded' where he played Romeo. He was also listed on The Voice newspaper 2020 Top twenty list and has worked on several projects with big names in the business, including Sir Mark Rylance. However, many of his fans do not know the cries behind the eyes of the handsome talented actor and he has decided to bare it all in "Cry No More."
The lyrics of the song clearly reveal the Lloyd's intentions:
"See the pain in my mother's eyes struggling to pay bills just to get by (every day)
Hard to deal with so I left
I Hit the streets called a friend had to get high
But I felt so low in the middle of the summer but my heart so cold
Had people around me but still, I was alone
Had different woman calling on my phone (Yeah)
The pleasures never satisfied after I done it I was left broken torn, suicide
Little did I know I was born set aside Made in his image with a purpose tell all them boys and girls (go tell them) yes you are worth it."
"Cry No More" is currently available across all major streaming platforms.
For more information about "Cry No More" and other projects from Ricardo P Lloyd, please visit – www.ricardoplloyd.com.
Ricardo is also available across several social media platforms, including Facebook and Instagram.
Media Contact
Company Name: Kings Always Reign Limited
Contact Person: Ricardo P Lloyd
Email: Send Email
Phone: +447731725420
Country: United Kingdom
Website: http://www.ricardoplloyd.com/