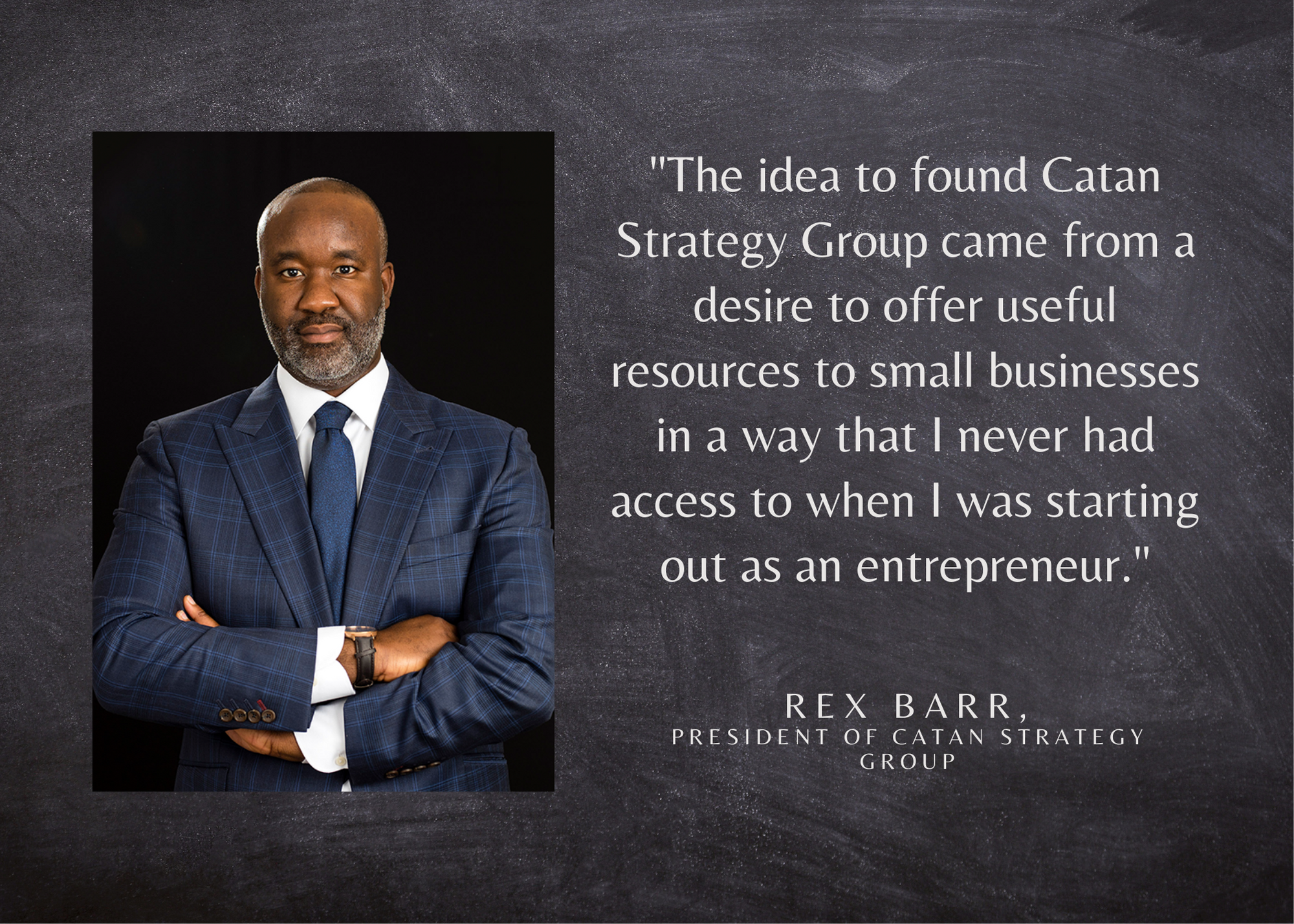 The President of Catan Strategy Group sat down to discuss his life, his career, and his professional philosophy.
Philadelphia, Pennsylvania – JULY 25, 2022 – It is with great enthusiasm that Rex Barr, President of noted consulting firm Catan Strategy Group, announces that he is the subject of a new interview. The interview, which was conducted by freelance journalist Stefan Junge on behalf of an online periodical aimed at business people and entrepreneurs, was published on June, 29, 2022.
Early in the piece, Rex addresses a question about where the idea to create Catan Strategy Group came from. "I love strategy in general, and I love consulting. The idea to found Catan Strategy Group came from a desire to offer useful resources to small businesses in a way that I never had access to when I was starting out as an entrepreneur," he replies, before delving deeper into his motivation. "I wanted to keep it simple; to allow business owners to take one of our products or services and utilize it in their business with very little disruption. I wanted to give these business owners access to all the resources I would have found helpful when I was in their place."
Further along in the interview, Rex Barr is asked to cite one habit of his that makes him more productive professionally, answering, "I'm trying to build to extremes in terms of expectations. Typically, when someone gives me a one-week deadline, I try to get the job done and delivered in a couple of hours. I think the challenge and the fear of disappointing my clients drives me to be very productive and very, very efficient."
Anyone interested in reading this interview in its entirety will find it located here, while anyone curious to learn more about Rex Barr is invited to visit his professional blog, from which he shares his ideas and experiences with the world.
About Rex Barr:
Rex Barr Jr. is a visionary businessman and entrepreneur with immense knowledge of business growth currently serving as the President of Catan Strategy Group, a well-respected consulting firm based out of Philadelphia, Pennsylvania. With decades of experience in business growth and consulting to his credit, Rex is known throughout the consulting industry as a capable, consummate professional who can be depended on to facilitate positive outcomes.
Recently, Rex Barr has found a new passion for philanthropic endeavors, which is evident from his recent involvement with several non-governmental organizations (NGOs), as well as his donations to educational institutes, and consultations for women-led businesses. Rex believes in sharing his success with the community and spreading positivity through profitable results for business owners.
Media Contact
Contact Person: Rex Barr
Email: Send Email
Country: United States
Website: https://industry-minds.com/profile/?uid=rexbarr