Reverend Bill Bean is an internationally-recognized exorcist. Recently, he launched his new book "Tales From An Exorcist" on Amazon.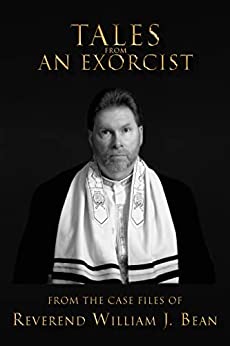 Reverend Bill Bean, also known as The Spiritual Warrior, is a world-renowned Exorcist. He is also a Spiritual Deliverance Minister, Spiritual Advisor, Author, Lecturer, Media Personality, Talk Show Host, and Supernatural Expert. The man has helped thousands of Americans and individuals worldwide deal with their supernatural experiences and spiritual problems. He possesses the craft of addressing curses like blocks, attachments, obsession, oppression, and demonic possession.
Tales From An Exorcist is Bill's tenth book as an author in which he has presented the stories of his experiences and case files. The book is about his case files which are filled with jaw-droppingly amazing stories of his supernatural and unconventional experiences.
Reverend Bill Bean said, "I've seen levitation, I've seen eyes turning from white to fully black or red, I've seen one time where the eyes turned a yellowish-green and had reptilian slits." He added, "I was physically attacked by demons starting at age five, probably up until age 12." But now he is free from these demons and enjoys his life to the fullest by helping people worldwide.
His book is a sensational ride, with every case file coming up with a unique issue and a supernatural experience that any normal person may not have experienced. Some of the events penned by the Reverend are enough to result in anxiety and chills. There are no logical explanations for many events, but Bill manages to resolve the mystery almost every time. He presents this fact with great certainty that demons possess people, places, and things.
There is very accurate and well-researched information about the demons in his book. With a clear and engaging writing style, Bill develops a compelling narrative and structure for every case file. He has considered relevance and timeliness to the readers. With an objective and balanced perspective, the author has made the complex ideas accessible to the reader.
The Tales From An Exorcist is available on Amazon to buy. The official website of Reverend Bill Bean provides ample information about the author and his latest activities.
About the Author:
Reverend Bill Bean is a well-known Exorcist, Spiritual Deliverance Minister, Spiritual Advisor, Author, Lecturer, Media Personality, Talk Show Host, and Supernatural Expert. Besides being an author, he is also part of a famous podcast called "Warrior Mode" and also featured in the Lifetime Movie Network series, "I was Possessed."
Learn more about Bill Bean at: https://www.billjbean.com
Media Contact
Company Name: Bill Bean Ministries
Contact Person: Bill Bean
Email: Send Email
City: Annapolis
State: Maryland
Country: United States
Website: billjbean.com