Travis Reed, a retired professional basketball player has launched a podcast series that features episodes of his life experience as a basketball player. Reed played basketball professionally in Netherlands, Estonia, Romania, Australia, and Germany. After retiring, he is back in the United States and hopes to thrill fans of the beautiful game with his life experiences while playing basketball overseas.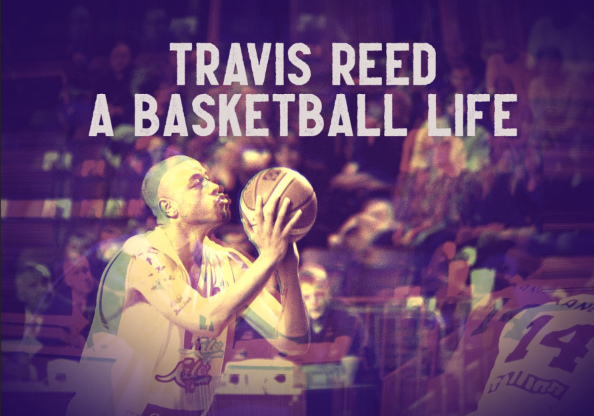 Being left-handed, Reed was known as a very effective player around the basket. He became an MVP of the Dutch League in the 2003–04 season and won the Dutch championship the same season with Hanzevast Capitals Groningen. In 2006, Reed joined BC Kalev/Cramo and with the team, he won two Estonian Cups and two Estonian Championship silver medals. Eurobasket.com voted him 2006–07 Baltic Basketball League Player of the Year. Also was the first-team all-league in the Australian league.
Before playing overseas, Travis Reed was a part of the number recruiting class in the country when he went to UCLA. While at UCLA, Travis played alongside NBA players like Baron Davis, Dan Gadzuvic, Earl Watson, Matt Barnes, Jerome Mesio to mention a few.
With an illustrious professional career in basketball which spanned from 2002 till 2012 and experiences in 5 different countries, Reed has a lot to share. "A Basketball Life Podcast" by Travis Reed promises to be entertaining, inspiring, and educative. He plans on sharing the high and low moments that collectively made him what he is today.
Basketball fans and listeners of podcasts are in for a real treat with Travis Reed. Episodes of "A Basketball Life" are already on Spotify and iHeartRadio and can be streamed via https://open.spotify.com/show/3SxkeLR1D1HSV9Rt5gSDdO.
About Travis Reed
Travis Reed is an American retired professional basketball player born August 6, 1979. He played college basketball for UCLA from 1997 – 1999 and Long Beach State from 2000 – 2002. From then, Reed began playing professional football from 2003 in the NBA until his retirement in 2012.
Travis Reed shares stories of his life playing pro basketball overseas. The pitfalls and triumphs that made him what he is today. From Columbia to France, there is nothing that this former baller hasn't seen.
His podcast series "A Basketball Life" is now available on Spotify and iHeartRadio.
Media Contact
Company Name: Travis Reed – A Basketball Life
Contact Person: Travis Reed
Email: Send Email
Phone: 909 279 6445
Country: United States
Website: https://open.spotify.com/show/3SxkeLR1D1HSV9Rt5gSDdO