RestaurantFoodPhotography.com is committed to elevating visual excellence in the food industry.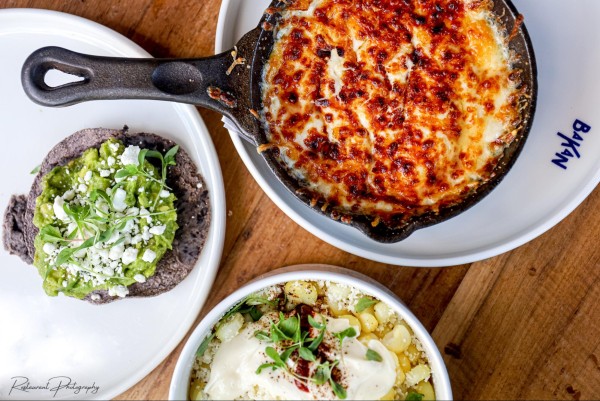 RestaurantFoodPhotography.com is thrilled to unveil a vastly improved, innovative online directory meticulously designed to unite local creators within the culinary sphere. This groundbreaking platform encompasses an array of talents, including food photographers, videographers, food stylists, influencers, marketers, and photo studios, all converging under a single digital roof. This unveiling promises to reshape how hirers and creators collaborate all across the United States.
Beyond a simple directory, RestaurantFoodPhotography is a dynamic membership site, offering local creators a stage to showcase their finest works and directly engage with hirers. The platform provides each creator with a dedicated page and a comprehensive dashboard, offering seamless management of leads and online presence. This streamlining of processes ensures a hassle-free approach to securing exciting opportunities.
The grand vision for RestaurantFoodPhotography is to establish a nationwide network, fostering connections between creators and hirers transcending geographical boundaries. Whether individuals seek the ideal food photographer in Miami or a captivating influencer in New York, the platform aspires to be the ultimate destination.
The inception of Restaurant Photography dates back to 2019, when Treysi uncovered her passion for food photography. With unwavering commitment and relentless effort, what began as a solo venture has organically evolved into a collaborative platform. Today, it proudly hosts numerous photographers and creators from every corner of the United States. The mission is crystal clear: to simplify creators' lives in pursuit of more leads and assist businesses in seamlessly locating exceptional talent.
In an era where culinary artistry thrives on presentation and visual allure, the ability to connect with skilled creators in the restaurant and food industry has become paramount. Restaurant Photography is committed to offering a space where restaurants and food and beverage-related businesses can effortlessly discover valuable connections, streamlining the process of bringing their projects to life.
Learn more at: http://restaurantfoodphotography.com or email: restaurantfoodphotography@gmail.com
For updates, stay connected with Restaurant Photography on Socials.
Instagram: instagram.com/restaurant_photography
Facebook: facebook.com/restaurantphotography
Pinterest: pinterest.com/restaurantphotography
Media Contact
Company Name: Restaurant Photography
Contact Person: Treysi
Email: Send Email
City: Miami
State: Florida
Country: United States
Website: restaurantfoodphotography.com