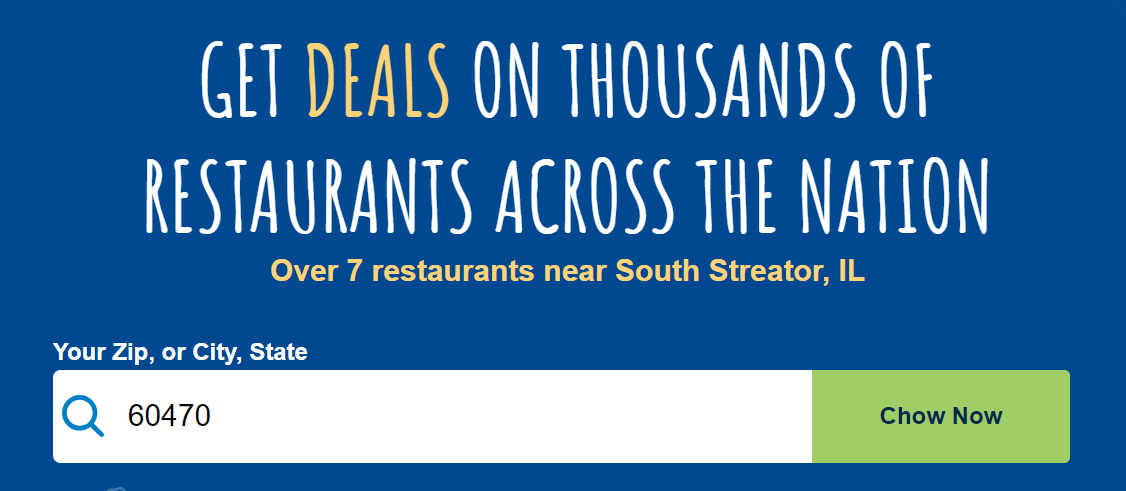 The fusion of technology and culinary expertise in the app promises to elevate dining to new heights, creating unforgettable gastronomic adventures for patrons and fostering stronger connections between diners and partner restaurants. The Restaurant.com app is now available for download on iOS and Android devices.
Restaurant.com (RDE, Inc. | OTCQB: RSTN), a leading innovator in the culinary industry, has unveiled its revolutionary mobile app, aiming to transform the way food enthusiasts explore and enjoy dining experiences. With personalized recommendations, instant reservations, exclusive deals, and real-time reviews, the app offers a seamless and user-friendly platform for discovering top-rated restaurants and savoring diverse cuisines while saving on expenses.
In a groundbreaking move, Restaurant.com (RDE, Inc. | OTCQB: RSTN), a leading innovator in the culinary space, has launched its highly anticipated mobile app, poised to redefine the way gastronomes across the nation indulge in their dining experiences. Seamlessly melding technology and culinary finesse, the Restaurant.com app promises to be the ultimate ally for food enthusiasts, ushering in a new era of unparalleled dining discovery and savings.
A Culinary Adventure Awaits
The debut of Restaurant.com's mobile app represents a significant stride in the company's commitment to enhancing the dining journey for patrons and restaurateurs alike. With its seamless interface and user-friendly design, the app empowers users to explore, savor, and discover the finest culinary establishments with ease and precision.
A Tapestry of Features
The Restaurant.com app boasts an array of cutting-edge features tailored to satisfy the discerning palates of food connoisseurs:
Personalized Recommendations: Leveraging advanced algorithms, the app tailors restaurant recommendations based on individual dining preferences, delivering bespoke culinary adventures with every tap.

Instant Reservations: Bid farewell to long waits with the app's real-time reservation feature, streamlining the dining experience and ensuring patrons secure a spot at their preferred eatery promptly.

Exclusive Deals and Discounts: Unlock a treasure trove of savings with the app's exclusive offers and discounts, enabling food enthusiasts to relish exquisite cuisines without stretching their budget.

Real-Time Reviews: Armed with authentic feedback from fellow gastronomes, users can make informed decisions, choosing restaurants that align perfectly with their tastes and expectations.
Video Link: https://www.youtube.com/embed/oLVTqTT9FBQ
Elevating Dining to New Heights
Restaurant.com's visionary app is more than just a platform to find good food; it signifies an opportunity to cultivate extraordinary memories and lasting gastronomic experiences. By seamlessly blending culinary expertise and cutting-edge technology, the app bridges the gap between enthusiastic diners and exceptional culinary establishments.
The app marks a paradigm shift in the dining landscape, allowing users to embark on unparalleled gastronomic journeys, discover hidden culinary gems, and embrace culinary diversity while making smart savings. It is intended to be a win-win for diners and restaurant partners alike.
Availability and Access
The Restaurant.com app is readily available for download on iOS and Android devices, accessible via the App Store and Google Play Store.
About RDE, Inc.
RDE, Inc. (OTCQB: RSTN) (Restaurant, Dining and Entertainment) is a pioneer in the restaurant deal space and the nation's largest restaurant-focused digital deals brand. Founded in 1999, Restaurant.com, Specials by Restaurant.com and our Corporate Incentives division connect digital consumers, businesses and communities offering thousands of dining, retail and entertainment deal options nationwide at over 184,000 restaurants and retailers. Restaurant.com prides itself on offering the best deal, every meal. Our restaurant certificates and gift cards allow customers to save at thousands of restaurants across the country with just a few clicks.
For more information, visit: www.rdeholdings.com and https://www.restaurant.com.
Forward-Looking Statements
Press Releases may include forward-looking statements. In particular, the words "believe," "may," "could," "should," "expect," "anticipate," "estimate," "project," "propose," "plan," "intend," and similar conditional words and expressions are intended to identify forward-looking statements. Any statements made in this news release about an action, event or development, are forward-looking statements. Such statements are based upon assumptions that in the future may prove not to have been accurate and are subject to significant risks and uncertainties. Such statements are subject to a number of assumptions, risks and uncertainties, many of which are beyond the control of the company. Accordingly, you should not place undue reliance on these forward-looking statements. Although the company believes that the expectations reflected in the forward-looking statements are reasonable, it can give no assurance that its forward-looking statements will prove to be correct. Investors are cautioned that any forward-looking statements are not guarantees of future performance and actual results or developments may differ materially from those projected. The forward-looking statements in this press release are made as of the date hereof. The company takes no obligation to update or correct its own forward-looking statements, except as required by law or those prepared by third parties that are not paid by the company. Statements in this press release that are not historical fact may be deemed forward-looking statements within the meaning of Section 27A of the Securities Act of 1933, as amended, and Section 21E of the Securities Exchange Act of 1934, as amended. Although RDE, Inc. believes the expectations reflected in any forward-looking statements are based on reasonable assumptions, RDE, Inc. is unable to give any assurance that its expectations will be attained. Factors that could cause actual results to differ materially from expectations include the company's ability identify a suitable business model for the corporation.
Investors Contacts:
ClearThink
nyc@clearthink.capital
Media Contact
Company Name: Born2Invest
Contact Person: Dom Einhorn
Email: Send Email
Phone: 3109190760
Address:2251 S Fort Apache Road, Apt 2060
City: Las Vegas
State: Nevada
Country: United States
Website: https://www.restaurant.com/