The company has a presence in Los Angeles, Beverly Hills, and Orange County.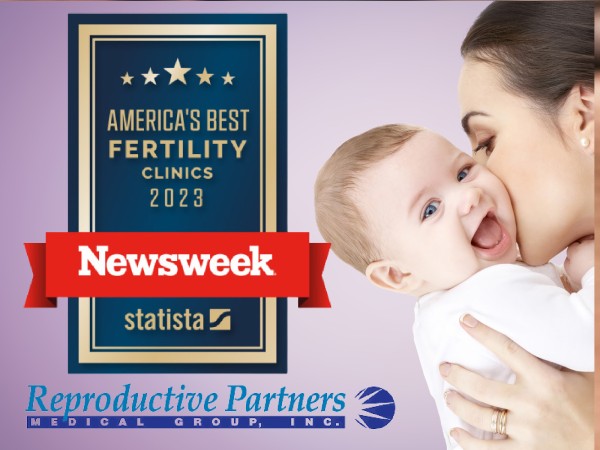 Reproductive Partners Medical Group proudly announces its inclusion in Newsweek's Top 30 "America's Best Fertility Clinics 2023", reaffirming its commitment to exceptional fertility care. The ranking, a collaboration with Statista, reflects trust from over 3,000 physicians and fertility professionals. It's based on meticulous evaluations combining survey results, key performance indicators, and accreditation data.
Reproductive Partners Medical Group's dedication to patients' emotional and physical journeys remains steadfast. This recognition strengthens their pledge to provide top-quality care, personalized treatment, and unwavering support. The team expresses gratitude. to its staff and patients, renewing their commitment to excellence in reproductive medicine.
About Reproductive Partners Medical Group
Reproductive Partners Medical Group, "RPMG", has been nationally and internationally recognized as a pioneer and innovator in the field of infertility treatment for well over 30 years. The opportunity to teach and conduct research are significant functions of the practice. Reproductive Partners Medical Group continuously searches for important new developments within the fertility community to ensure that each patient's personalized fertility treatment plan is a result of the most recent advancements in infertility research.
By developing new procedures, achieving scientific breakthroughs, and teaching the latest techniques, the company upholds its commitment to successful outcomes and continually contributes to the development of the entire fertility community. It has centers in Beverly Hills, Redondo Beach, Westminster, and Irvine.
For more information, visit www.reproductivepartners.com or contact Mark Cabrera at mcabrera@reproductivepartners.com or call (714) 702-3000.
Media Contact
Company Name: Reproductive Partners Medical Group
Contact Person: Mark Cabrera, Marketing Manager
Email: Send Email
Phone: (714) 702-3000
City: Los Angeles
State: California
Country: United States
Website: www.reproductivepartners.com