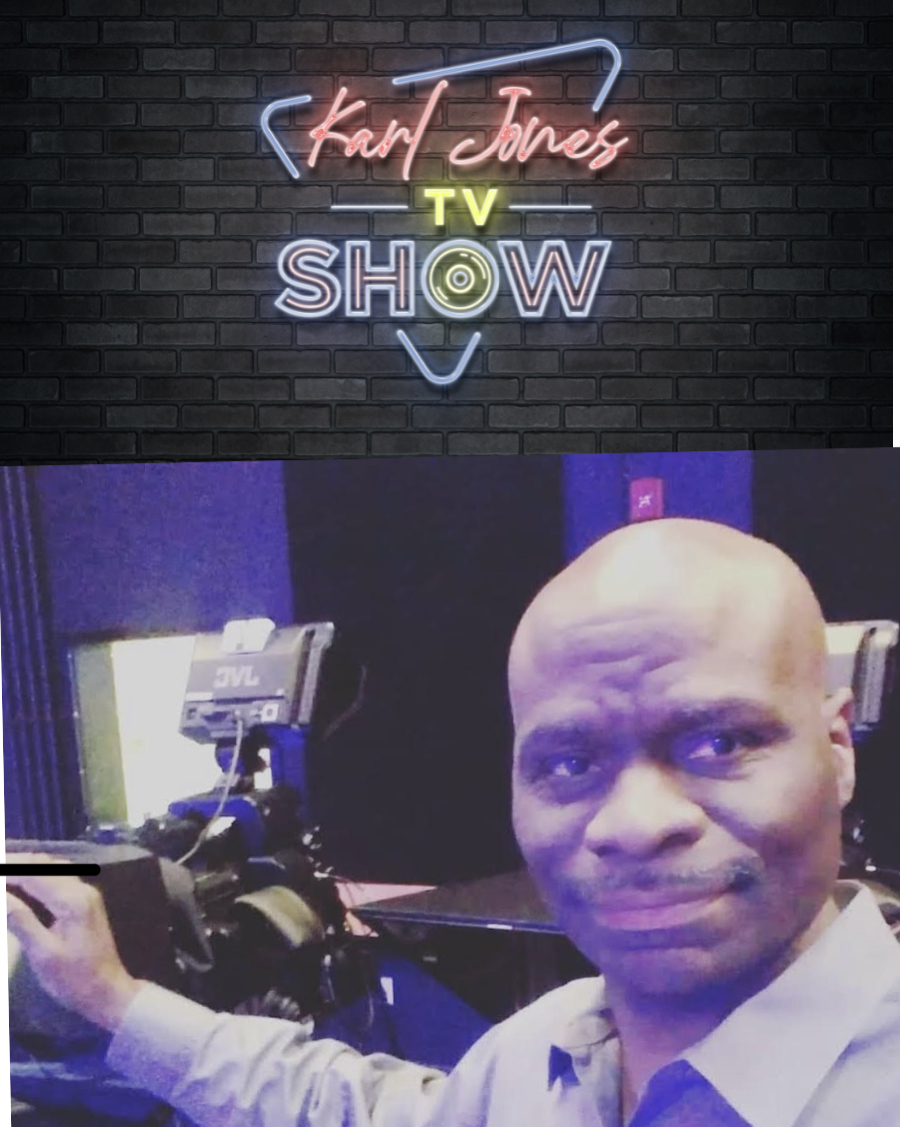 An Alliance Set to Redefine Television Production and Business Coaching in a High-Caliber Television Show
November 6, 2023 – A momentous partnership has been forged between Chicago's esteemed entrepreneur Karl H. Jones, Sr. and the acclaimed national TV Network TLN. The collaborative venture sees the full-scale production of The Karl Jones TV Show at the studio, an initiative poised to merge enlightening business coaching with engaging television production.
Known for a rich repertoire of achievements, Karl H. Jones, Sr. shines as a Best-Selling Author, Business Coach, International Speaker, and now, a TV Producer. The luminary's prowess is often echoed in circles that feature national speakers of the caliber of Brian Tracey and Jim Rhon. With a relentless drive to impart knowledge, Karl runs the coveted Bankable Speaking Productions BOOTCAMP and the newly minted Money, Fame & Respect Bootcamp. This latest endeavor is a collaborative effort with Forbes featured Kimberly Jesicka from Los Angeles, CA, manifesting a blend of insight and experience that's truly unparalleled.
The television show, currently in full production, promises a rich tapestry of content, with segments featuring Karl Jones in conversation with eminent personalities. One such segment includes an engaging interview with fitness maven Jillian Michaels. The show aims to be a beacon of inspiration and a wellspring of practical knowledge for aspiring entrepreneurs and the public alike.
This groundbreaking partnership between Karl H. Jones, Sr. and TLN is a testament to the power of collaborative innovation. It melds the realms of business coaching, entrepreneurship, and television production into a platform that's set to offer an enriching and educational experience to viewers. As two titans of their respective fields unite, the horizon looks promising, heralding a new era of educative entertainment and an invaluable resource for business acumen.
The synergy between Karl H. Jones, Sr.'s business acumen and TLN's extensive broadcasting reach is poised to foster an environment of learning and growth. It's an invitation to a journey of knowledge, inspiration, and success, providing a rare opportunity to delve into the minds of business stalwarts and gain insights that are both profound and practical.
Further details and a glimpse into Karl H. Jones, Sr.'s extensive offerings can be found at http://bankablebykarljones.com
About TLN
For over forty years, the Total Living Network, formerly known as WCFC-TV38, has been faithfully spreading the gospel of Jesus Christ through media in the Greater Chicagoland Area. For the last eighteen of those years, through the acquisition of TLNWest, we have also expanded our outreach to include the San Francisco Bay Area as a full-power broadcaster.
As a Christian broadcaster, TLN has recognized its responsibility to spread the gospel of Jesus Christ through multiple electronic means. For TLN/TLNWest that has included over the air as a broadcaster; through cable via Comcast, AT&T, Astound, Google, Inc. and ON DEMAND; through satellite via Dish and Direct TV; through online streaming platforms such as Roku, AndroidTV, Amazon Fire TV; and via live streaming on our websites TLN.com and TLNWest.tv; through direct products via MP3s, CDs, videos and DVDs; through radio and through films.
Media Contact
Company Name: Kimberly Jesicka
Contact Person: Media Relations
Email: Send Email
Country: United States
Website: http://bankablebykarljones.com