Safety and security are the most important concerns for homeowners and business proprietors. In response to this vital need, 247slotenmaker.be is pleased to announce its unwavering commitment to safeguarding your peace of mind, now available in Belgium.
As the experts in security locks and repairs, 247slotenmaker.be offers reliable locksmith services day and night. We firmly adhere to the belief that "Prevention is better than cure" and have built a solid reputation over the years as a premier locksmith company. Our extensive experience in handling breakdowns and damage repair uniquely positions us to provide tailor-made security advice that you can trust.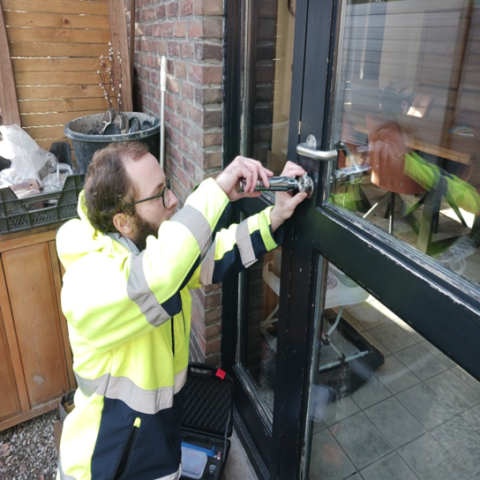 "Our mission at 247slotenmaker.be is to ensure that every home and business owner in Bel Gerust and the whole of Belgium feels safe and secure. We are dedicated to providing top-quality security solutions, professional installations, and exceptional service to our community," a representative from 247slotenmaker.be said.
Our specialized team understands the importance of preventive security measures, and we stand as your trusted partners in safeguarding what matters most to you. Whether you require a new security lock for your front door or need guidance on the best security solutions that fit your budget, 247slotenmaker.be is committed to providing you with peace of mind. We are committed to getting you the best of security and safety. With us you and your family can be sure that no harm can come to your house.

Secure Your Home with Ease
Creating a more secure home can often feel overwhelming due to the vast range of products and sizes available in the market, both offline as well as online. To simplify this process, we are delighted to introduce our webshop featuring six carefully selected items. These include three top-of-the-line security locks, two types of security fittings, and a versatile multi-point lock. What sets these products apart is their SKG3* certification, ensuring the highest standard of security and quality.
The best part? At 247slotenmaker.be, you won't need to take measurements or make complicated choices. Instead, you can handpick your desired product, and one of our experienced and certified locksmiths will handle the rest. They will arrive equipped with all the necessary measurements and tools for a professional installation, and we back their work with a generous 5-year warranty.
Your safety is our top priority, and 247slotenmaker.be is your trusted partner in achieving a more secure and protected environment for your home or business.
About 247slotenmaker.be

247slotenmaker.be is a trusted locksmith service in Belgium committed to ensuring the security and safety of homes and businesses. Their focus on preventive security measures and a selection of SKG3* certified products makes them a reliable partner for anyone looking to enhance their security. With expert advice and professional installations, 247slotenmaker.be provides peace of mind to their valued clients.
For more information, please visit 247slotenmaker.be or contact them at info@247slotenmaker.be.
Media Contact
Company Name: 24/7 Slotenmaker Nooddienst
Contact Person: Valon Kamberi
Email: Send Email
Phone: +32492241751
Address:Kernenergiestraat 19/10111
City: 2610 Antwerpen
Country: Belgium
Website: www.247slotenmaker.be