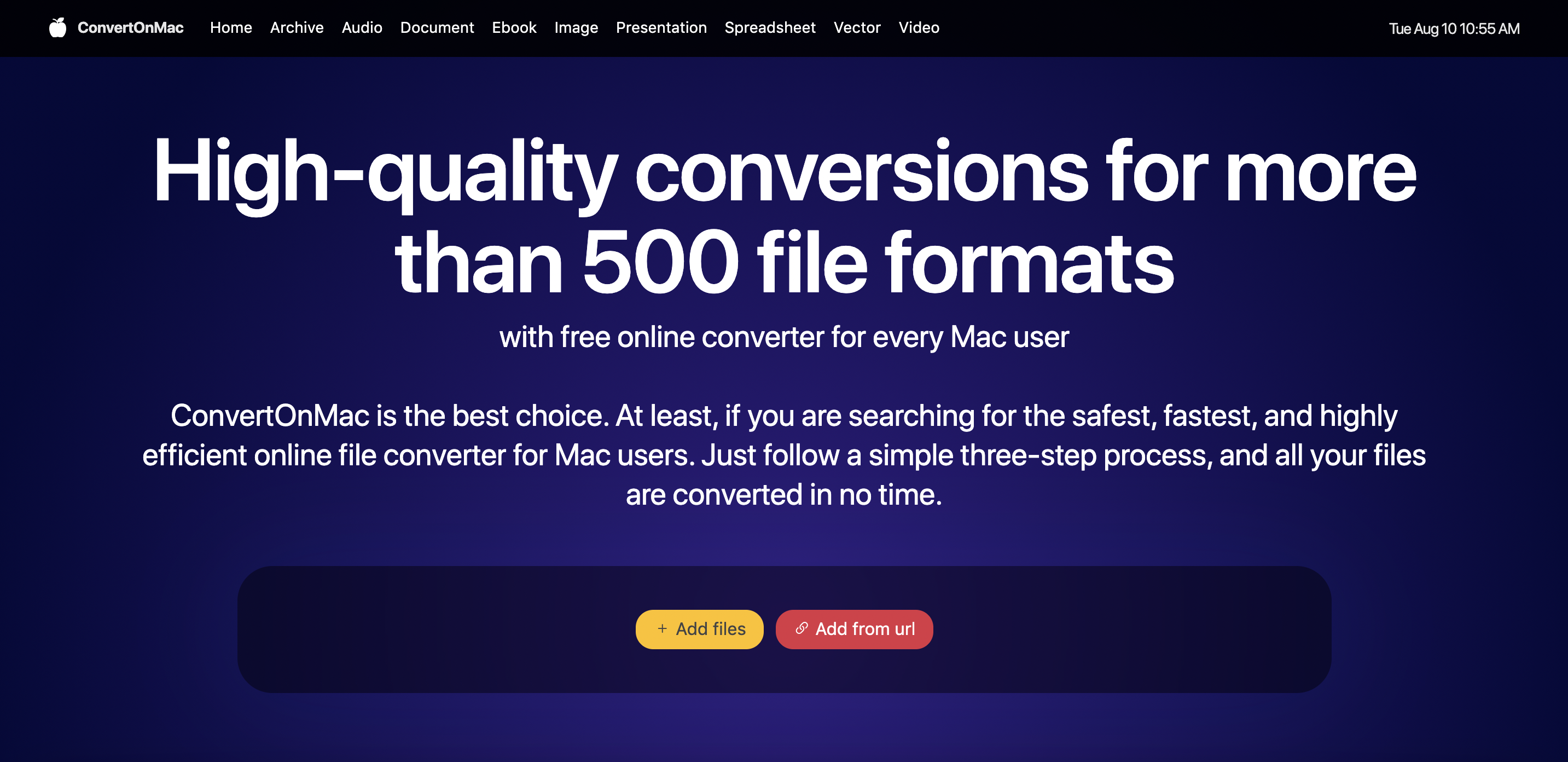 When switching from Windows or any other OS to Mac, most difficulties include using different shortcuts, apps, file types, etc. But, opening Windows file formats on Mac doesn't need to involve installing another app. Luckily, a new online tool with all the necessary options just launched. Universal file converter ConvertOnMac is completely free and is now live.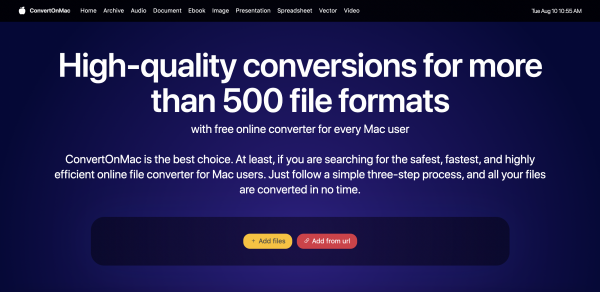 This tool leads to a new and improved way of converting any type of file. But the best thing about it is that it doesn't cost a thing. Another thing that makes this online tool different is its premium features that anyone can access for free.
The idea behind the project
Developing a project like ConvertOnMac is not an easy task. There were a few obstacles during this process. But in the end, that helped improve the way to efficiently convert all Mac to Windows, Linux, etc., files. However, the ConvertOnMac team was up to the task of making the best free online file converter that converts a multitude of formats.
Responsibility for ConvertOnMac online converter takes a group of developers that needed a tool like this for work purposes. As time went by, projects grow, and formats have constantly added. As a tool with a lot of potentials, it exceeded all initial expectations. It was time to share it with all Mac users that have similar problems. Now, after all the hard work, ConvertOnMac is finally ready to meet its users.
Advantages of using ConvertOnMac
Options and features that ConvertOnMac offers are unmatchable by any other free online converter. Furthermore, this online tool is adapted for Mac, but it is accessible on any OS.
Let's take a look at some of the important features of ConvertOnMac:
Offers unlimited free daily file conversions for Mac users;
Supports a wide variety of Mac and Windows formats;
Allows conversion in nine different format categories Archive, Document, Audio, Video, Spreadsheet, Image, Vector, Presentation, and E-book;
It doesn't require installing or e-mail registration;
Ensures high-quality file conversions in just a few clicks for large files;
Modern user interface leads users through the conversion process and generates download links directly on the website;
Also, it enables multiple files conversion at once.
A tool like this is helpful and worth bookmarking. Feel free to take advantage of this free online converter and convert any file in no time.
How to use ConvertOnMac?
Instructions for file conversions are pretty simple with this online tool. ConvertOnMac enables adding files by simply dragging and dropping them to the designated area. After that, choose the desired format from any category and press the Start Conversion button. In just two clicks, any file can be converted to one of the supported file types. However, the time of the conversion depends mainly on user's Internet speed.
What is in the future of ConvertOnMac?
The main question is, will this great tool remain free for all its users? According to the ConvertOnMac team, that is their mission. The idea to even start this project was to provide a free service of converting files on Mac.
As this tool evolves, more formats will be added and optimized to even faster conversion time. Since ConvertOnMac was thoroughly tested and had regular updates and maintenance, a great future is in front of it. All things considered, this tool is on a professional level of the file conversion process. All that is left to do is visit the ConvertOnMac website and be one of the first ones to try its services.
Media Contact
Company Name: Rocket Science
Contact Person: Mladen
Email: Send Email
Phone: 0038766532432
Country: Bosnia and Herzegovina
Website: https://www.convertonmac.com/