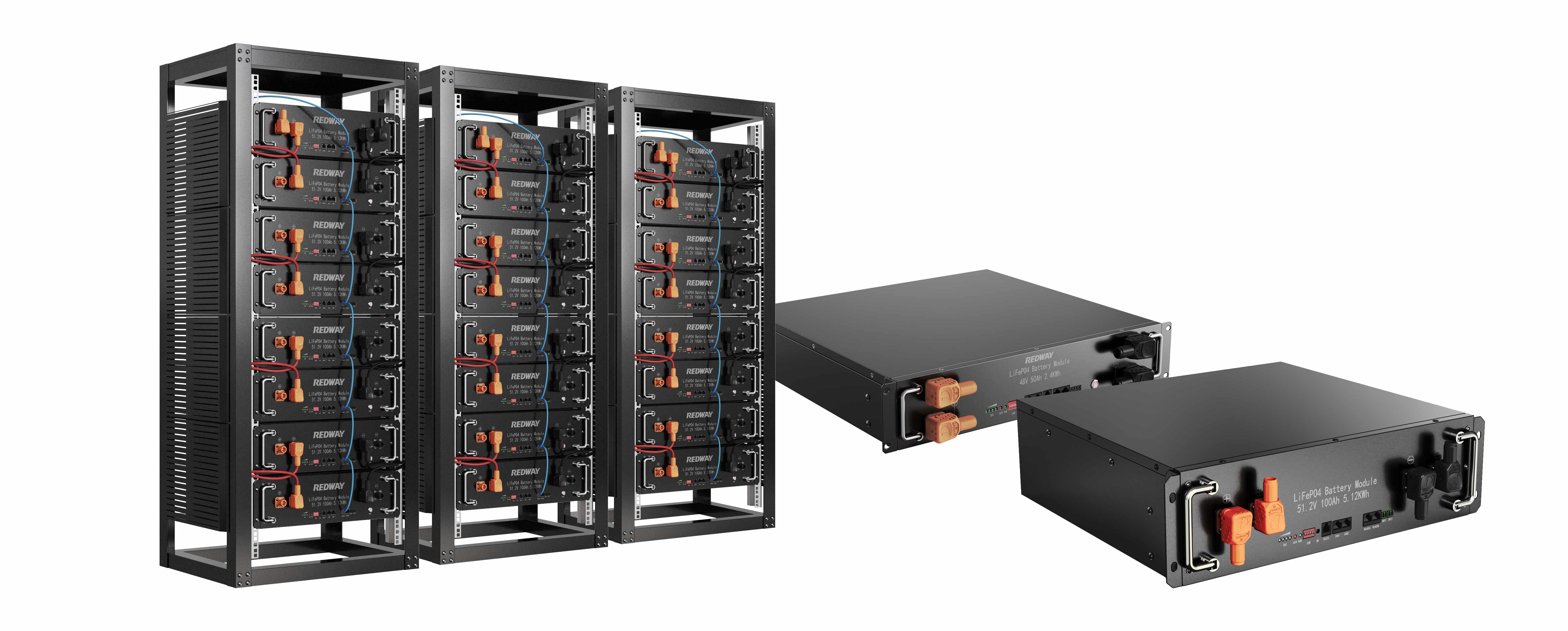 Redway Battery, a renowned manufacturer of high-quality batteries, has launched two new rack battery systems designed for power storage. The two models are the HVA1 and PR-LV4850-3U Rack Battery Systems.
The HVA1 is a high voltage rack battery system capable of delivering up to 23 kWh of energy storage capacity. This rack battery system is ideal for commercial and industrial applications requiring a reliable and efficient source of energy. It is equipped with advanced safety features, including overcharge protection, over-discharge protection, and overcurrent protection, ensuring the safety of the users and the battery system.
The PR-LV4850-3U Rack Battery System, on the other hand, is a low voltage and regular rack system designed for power storage. It offers a capacity of up to 23kWh, making it ideal for residential and small commercial applications. The PR-LV4850-3U Rack Battery System is equipped with a smart battery management system that maximizes the lifespan of the battery and ensures optimal performance.
Both battery systems are designed to be easy to install and maintain, and they are built using high-quality materials that are durable and long-lasting. They are also equipped with intelligent battery management systems that monitor the state of the battery and adjust the charging and discharging cycles accordingly, ensuring optimal performance and long lifespan.
The HVA1 and PR-LV4850-3U Rack Battery Systems are both compatible with solar energy systems and can be integrated with a variety of inverters and charge controllers. They are also designed to be modular, allowing for easy expansion and scalability.
According to Mr. John, the spokesman for Redway Battery, "We are excited to launch these two new rack battery systems, which are designed to meet the needs of both residential and commercial customers. These battery systems are highly reliable and efficient, and they are built to last. We are confident that they will be well-received in the market and will help our customers meet their energy storage needs."
The launch of the HVA1 and PR-LV4850-3U Rack Battery Systems is expected to strengthen Redway Battery's position in the battery market and help the company expand its customer base. With these two new products, Redway Battery is well-positioned to meet the growing demand for high-quality, reliable, and efficient battery systems for power storage.
In conclusion, Redway Battery has once again demonstrated its commitment to providing innovative and high-quality battery solutions to its customers. The HVA1 and PR-LV4850-3U Rack Battery Systems are excellent additions to the company's product lineup, and they are expected to provide customers with reliable and efficient energy storage solutions for a wide range of applications.
Media Contact
Company Name: Redway Power, Inc.
Contact Person: Mr. Smith
Email: Send Email
Phone: +86 (755) 28010506
City: Shenzhen
State: Guangdong
Country: China
Website: https://www.redwaybattery.com/