A wave of determination and resilience is sweeping across cities in the United States and Canada as August 18th is officially proclaimed as 'Never Give Up Day.' In an unprecedented show of unity, a record number of cities have come together to recognize and celebrate the unwavering spirit that resides within their communities.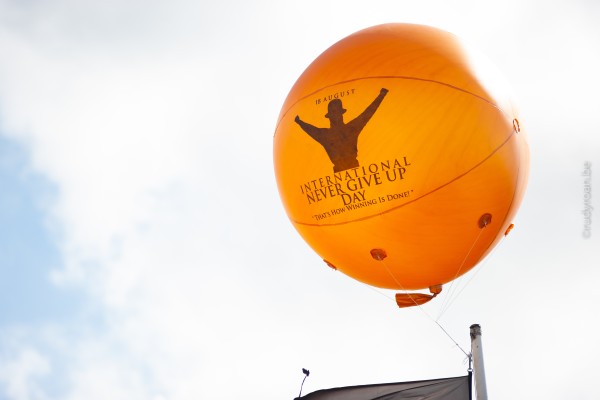 Memphis, TN – This proclamation is more than just a symbolic gesture; it is a powerful affirmation of the human capacity to face challenges head-on, to overcome obstacles, and to persevere against all odds. 'Never Give Up Day' stands as a testament to the strength of communities, as cities large and small join in solidarity to champion the spirit of determination.
From coast to coast, from bustling metropolises to quaint towns, the message is clear – on this day, and every day, giving up is never an option. It's a rallying call for citizens to embrace their dreams, to pursue their goals with fervor, and to stand resilient in the face of adversity.
As Never Give Up Day unfolds across cities, let us be inspired by the shared commitment to perseverance. Let us celebrate the stories of triumph that emerge from every corner, reminding us that together, we are a force to be reckoned with.
So, join the movement, stand shoulder to shoulder with your community, and let the spirit of 'Never Give Up Day' propel us forward. As cities proudly proclaim this day, let us remember that our collective determination knows no bounds – for on August 18th and beyond, we choose to rise, we choose to endure, and we choose to never give up.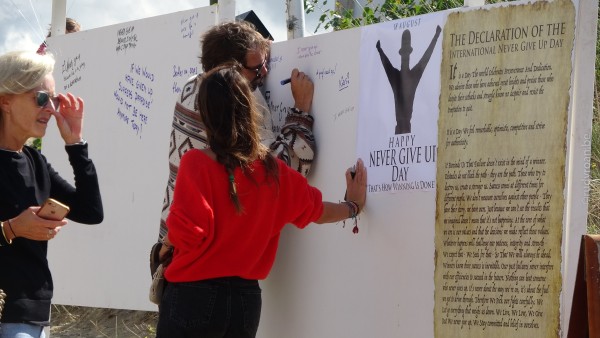 Visit http://www.nevergiveupdayshop.com to access your free Never Give Up Day ribbon image. For more information about Never Give Up Day, please visit http://www.nevergiveupday.com
100 Cities proclaimed August 18th as Never Give Up Day
USA: Sunnyvale (CA), Wenatchee (WA), Bossier City (LA), Lakeland (FL), Thornton (CO), Cibolo (TX), Deland (FL), Greenville (NC), Milwaukee (WI), Linden (NJ), Fate (TX), Tempe (AZ), Springfield (OR), San Marcos (TX), Brownsville (TX), Loveland (CO), Oakley (CA), Boulder (CO), Rocklin (CA), Kauai (HI), Wichita Falls (TX), Grand Rapids (MI), Vancouver (WA), Friendswood (TX), Surprise (AZ), Niagara Falls (NY), Perris (CA), Fayetteville (AR), Irving (TX), Warren (MI), Sugar Land (TX), Corpus Christi (TX), Baltimore (MD), Memphis (TN), Las Cruces (NM), Berkeley Township (NJ), Kinston (NC), North Miami (FL), Toledo (OH), Manteca (CA), Hutto (TX), Glendora (CA), Laramie (WY), Austin (TX), Killeen (TX), Independence (MO), Montgomery (AL), Attleboro (MA), Mission Viejo (CA), Shawnee (KS), Milpitas (CA), Waco (TX), Sachse (TX), Shawnee (OK), Reno (NV), Dayton (OH), Naugatuck (CT), Lancaster (TX), Florissant (MO), North Las Vegas (NV), Daytona Beach (FL), Edinburg (TX), Titusville (FL), Kansas City (MO), Louisville (KY), Durham (NC), Port St. Lucie (FL), San Jose (CA), North Port (FL), Manassas (VA), Union City (NJ), Attleboro (MA), Murrieta (CA), Deltona (FL), Riverside (CA), Westminster (CA), San Bernardino (CA), Santa Fe (NM), Waxahachie (TX), Summerville (SC), Altoona (PA), Columbia (SC), Corona, (CA), Rialto (CA), Columbus (GA), Asheville (NC), Gainesville (FL), Houston (TX), Bridgeport (CT), Greensboro (NC), Palm Bay (FL), Hofmann Estates (IL), Virginia Beach (VA), East Hartford (CT), DeSoto (TX), Pittsburgh (PA)
Canada: Halifax (NS), Victoria (BC), Burlington (ON), Brampton (ON), Regina (SK), Niagara Falls (ON), Red Deer (AB), Saanich (BC), Newmarket (ON), Surrey (BC)
Video Link: https://www.youtube.com/embed/iql7cJPJorw
Media Contact
Company Name: Never Give up day
Contact Person: Alain
Email: Send Email
Phone: (929)388 2146
City: New York
Country: United States
Website: www.nevergiveupday.com