After the successful release of their record frame in 2017, the team at Record Roots are back again with another product which celebrates the beauty of vinyl records
London, UK – In August of 2017, Record Roots delivered their innovative Vinyl Wall Frame to the world. Now, the company is returning to Kickstarter to fund their new product, "The Vinyl Record Tabletop Storage System."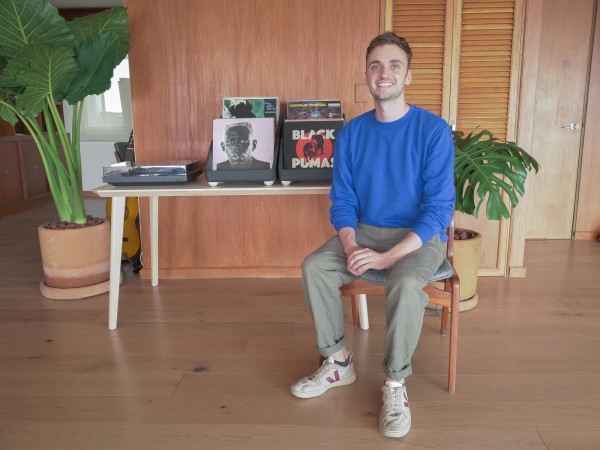 The storage container system is designed as an elegant sanctuary for records. Unlike other audio formats, vinyl records come with 12" of album art. Collectors can display their records then easily flick through and make a selection.
"We built this product so you can really appreciate the album art on 12" records; one of the many benefits which this format offers." said Felix Kenchington, Product Designer. "We've now shipped our Record Roots display frame to over 4500 record collectors worldwide. Our customers helped us design the Record Roots Vinyl Record Tabletop Storage System."
Record Roots Vinyl Record Tabletop Storage System is an elegant, minimal design which enhances your collection. Place it close by to the record player so you can easily find the record you're looking for. Each container can hold 40-45 records. If you want to store more than this you can combine and stack multiple containers to create a tiered display.
Some record collectors are fortunate to have amassed hundreds or even thousands of records. These collectors will use Record Roots' Storage System as a beautiful display for their favorites, the ones they've recently purchased or the ones in their current rotation for which they want quick access to.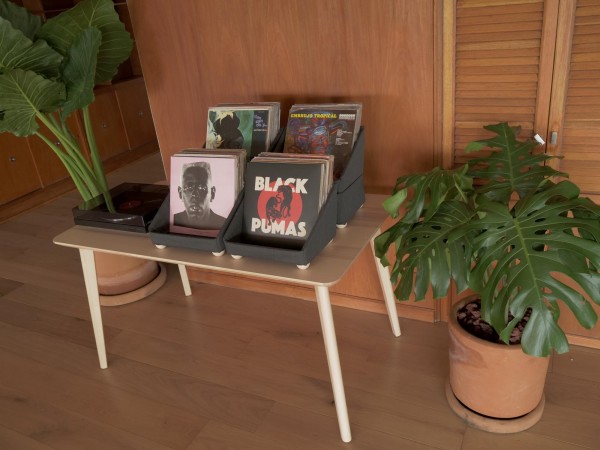 The containers are handmade using premium oxford weave fabric reinforced with solid inserts, and simartoloe wooden feet on the underside for support.
The Kickstarter campaign goal of £5000 (approx. $7000 USD) represents the minimum amount required for the first production run of this new product. In return for supporting the campaign backers can get their hands on the Record Roots Vinyl Record Tabletop Storage System at significantly discounted prices.
To support Record Roots Vinyl Record Tabletop Storage System on Kickstarter please visit Kickstarter.com on Thursday 12th August at 12pm EST. The campaign will last for 30 days but the best discounts will be available to those who support the campaign on the day!
For more information on Record Roots and its products and services, please visit their official website at http://www.record-roots.com/.
About Record Roots
Record Roots is a company dedicated to creating products which celebrate 12" vinyl record artwork.
Thousands of customers use their products to display their records on the walls.
Media Contact
Company Name: Record Roots
Contact Person: Media Relations
Email: Send Email
Country: United Kingdom
Website: http://www.record-roots.com/