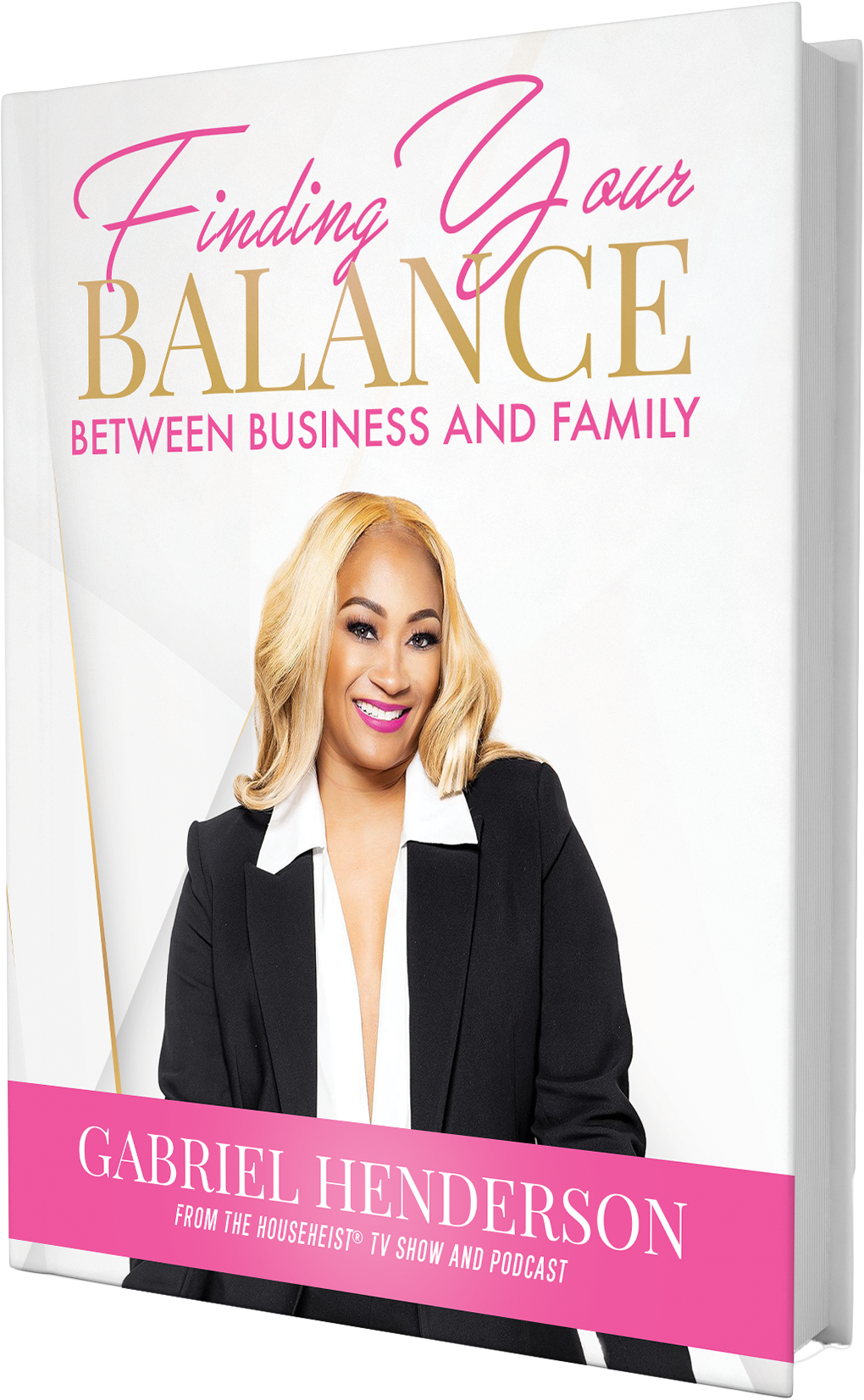 Successful, career-driven parents who have put everything on the line to provide for their family and build a stable, loving home do exist; however, many of them often feel like other aspects of their lives have gotten out of control. For those parents who have found themselves missing out on key moments with their family due to work-life imbalance, Gabriel Henderson has released Finding Your Balance Between Business and Family.
HOOVER, AL – March 4, 2021 – In Finding Your Balance Between Business and Family, bestselling author and realtor, Gabriel Henderson, provides the five essential tools for those who want more happiness out of both life and business. This quick guide arms parents with essential tips to transform frustration into peace while continuing to live for their BIG WHY.
"As you are there for your clients in your career, how do you ensure you are equally there for your children, your spouse, your significant other, and ultimately yourself? This journey took some adjusting. I had to find what works best for me, and I am here to share it with you," says Henderson.
The topics covered in Finding Your Balance Between Business and Family will allow readers to learn the importance of planning, organization, self-care, reflection, and time management, along with how to put best practices in those areas into place—leaving parents with more freedom to enjoy their lives and spend time with the ones they love. Henderson's willingness to divulge how she found her own way, along with a relatable case study, will resonate with readers who are truly ready to achieve a life of harmony as it relates to work and home.
Finding Your Balance Between Business and Family serves as a testimonial and roadmap to steer readers in the right direction. "You can find balance between being a parent or a single parent and having a demanding and successful career all while raising stellar kids."
Gabriel Henderson is an award-winning Realtor® with extensive experience working with investors and new construction. Specializing in repeat buyers, first-time buyers, and luxury homes, she holds a dual-license in Alabama and Georgia, and is also a certified Short Sales and Foreclosure Resource (SFR®) to help buyers and sellers of distressed properties. When Gabriel is not selling real estate, she can be found behind the scenes filming and producing HouseHeist® the Television Show and HouseHeist® Uncut the Podcast with her co-star and fiancé, Herbert Beville Jr.
Published by Publish Your Gift, Finding Your Balance Between Business and Family is now available for purchase at www.Gabriel-Henderson.com.
Media Contact
Company Name: Purposely Created Publishing Group
Contact Person: Shani McIlwain
Email: Send Email
Phone: (888) 949-6228
Country: United States
Website: www.publishyourgift.com