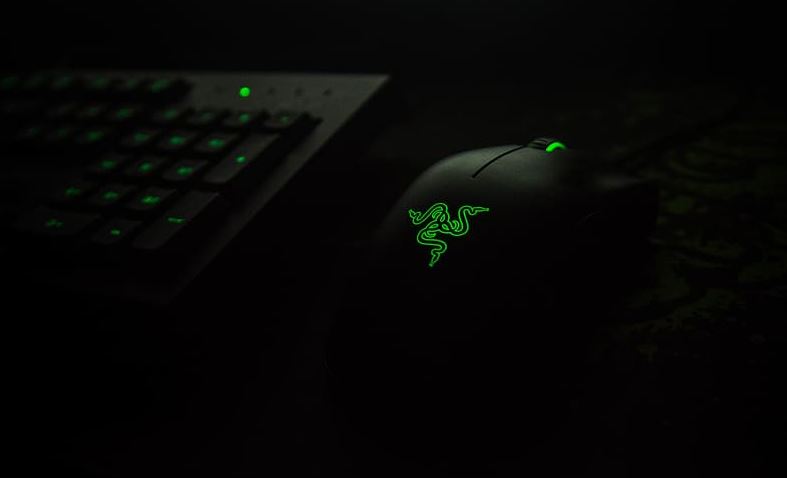 PC gaming hardware company Razer announced in early 2014 a concept art showing a modular approach to build gaming PCs, however it did not materialize until they showed the Razer Tomahawk at the Consumer Electronics Showcase (CES) 2020 in Las Vegas.
In early 2014, PC gaming hardware company Razer made some pretty big waves when they released concept art showing a brand-new modular approach to building gaming PCs.
The design was very futuristic, very "Razer", and had plenty of attitude with PC gaming outlets around the world excited about the new potential that this easy approach to DIYing gaming PCs was going to usher in.
Unfortunately, for reasons no one really understands except the higher ups at Razer, that concept never came to fruition.
Until today (well, sort of).
At the Las Vegas Consumer Electronics Showcase (CES) 2020 The folks from Razer unveiled their brand-new modular take on gaming PC hardware – a brand-new desktop PC with the codename "Tomahawk".
Taking full advantage of the brand-new Intel NUC Element modular computers (another major announcement at CES 2020), the Tomahawk will moves completely away from the traditional motherboard and desktop CPU system for a more integrated and "all-in-one" approach pioneered by Intel.
This move away from traditional motherboards (the foundation of every gaming PC) and traditional CPU modules is a major shift in the industry. There aren't a lot of companies out there like Razer willing to take this kind of risk right now, but that's what makes the Tomahawk so exciting.
All of the essential components for the Tomahawk will be housed within the Intel NUC Element enclosure, a new project from the company that's already starting to gain quite a bit of traction both inside and out of the gaming industry.
A more modularized approach to building a gaming PC, the NUC contains the latest Intel CPUs, integrated motherboard components, onboard Wi-Fi, and an almost unlimited amount of headers and ports that allow for individuals to add different components to the NUC and almost "drag and drop" kind of approach.
All of this modularization helps to shrink the footprint of the Tomahawk significantly, to The display unit that Razer had at CES 2020 takes up just 10 L of volume in total (about as big as a shoebox), making this one of the smallest and yet most powerful gaming PCs ever created.
Razer is definitely the company to shake things up like this, though. All of the PC gaming hardware and accessories they've developed – from their gaming mice to their gaming laptops and everything in between – have taken huge swings for the fences. Almost all of them have been home runs, too.
It's too early to tell what the overall reception to the Tomahawk is going to be right now (hasn't even officially launched yet), but the excitement at CES 2020 was palpable. They were definitely one of the exhibitors that had lines building just to get a peek at the new design and the new modular system.
The new modular approach to building gaming PCs could change the game completely. A lot of people interested in the PC gaming hobby are turned off by the complexity of having to build a PC from scratch, all while being disappointed with the "built for you" options that are either underpowered or a lot more expensive than what you get with a DIY approach.
The PC gaming world is going to have to wait a little while until we get our first look at the Tomahawk, though. It isn't expected to be released for sale until the end of the first quarter or the beginning of the second quarter of 2020. Estimated price tags from representatives at Razer announced at CES sit anywhere between $2000 and $2500 (US).
Industry insiders expect this to be a huge hit with plenty of preorders well before its official launch date.
Read the complete story here: https://www.fifthgeek.com/razer-launches-first-gaming-pc/
Media Contact
Company Name: Fifth Geek
Contact Person: Marvin
Email: Send Email
Phone: +1 (503) 445 9558
Country: United States
Website: https://www.fifthgeek.com/