Thuggizzle is on a mission to help kids understand how important it is to read. Every weekend in the summer he is reading a kid's book on YouTube to help encourage literacy in a fun way.
Being a gifted rapper, Phillip Hodge, aka Thuggizzle, has had a natural affection for the power of poetry and the written word.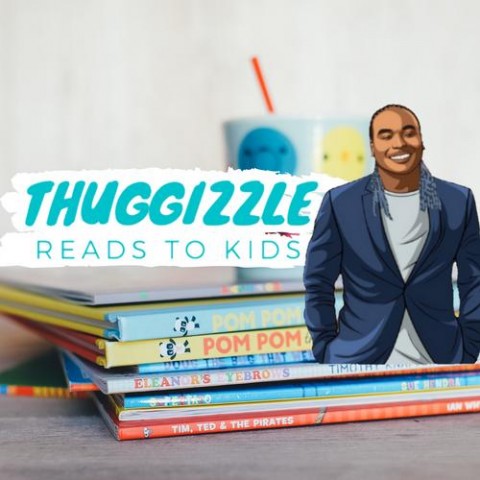 He's also seen how important it is for kids in the community to be comfortable and enjoy reading to set the stage for future success. In exciting news for families, Thuggizzle has announced he is stepping up to help encourage reading this summer on his YouTube channel "Thuggizzle Reads To Kids". Every weekend he'll be posting a new video of him reading a fun kids book on Friday, Saturday, and Sunday, setting a good example for the children to follow.
"I still remember struggling to read as a kid," commented Thuggizzle. "Thankfully, I was able to develop some great reading skills and the ability to read with expression. It's great to get to share this with the children and their parents who watch my videos."
Thuggizzle has built a reputation as a rap freestyle master who has a rare control of the English language. In the last few years he has been putting these skills to a creative use helping others, educating and using "Rap as Therapy". This has made him an acclaimed part of the positive community.

Video Link: https://www.youtube.com/embed/HE4iZOVvB74
Contact Info:
Thuggizzle Cares
11765 West Ave #301
San Antonio, TX 78216
https://thuggizzlecares.org
For more information visit Thuggizzle on Instagram and check out his YouTube channel here
Media Contact
Company Name: Thuggizzle Cares
Contact Person: Media Relations
Email: Send Email
Phone: (210)-777-7777
City: San Antonio
State: TX 78216
Country: United States
Website: https://www.instagram.com/thuggizzlereadingtime