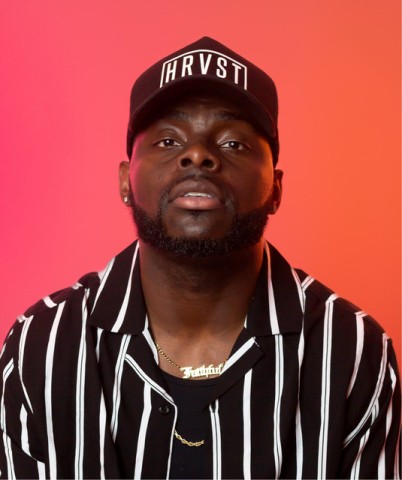 In an era where collaborations between artists and brands are becoming increasingly popular, the partnership between rap sensation Mike Teezy and faith-based shoe brand Koncrete Eden stands out. Their latest creation, the HRVST 2.0 sneaker, is now available for fans and sneaker enthusiasts alike. This release is not just another shoe drop; it's a testament to a partnership that has consistently pushed boundaries in the footwear industry.
Koncrete Eden and Mike Teezy's collaboration has been a beacon of innovation and creativity for several years. Their shared vision of merging faith, fashion, and functionality has resulted in a series of footwear that is not only stylish but also carries a deeper message. The HRVST 2.0, with its enhanced x-knit sock material, promises unparalleled comfort, making it a must-have for both sneakerheads and fans of Mike Teezy.
Mike Teezy's journey in the Christian Hip-hop scene is nothing short of inspirational. With a career spanning nearly a decade, he has been a significant influencer, especially in recent years. His songs, characterized by their soulful melodies and powerful messages, have resonated with many, earning him a dedicated fanbase. The release of the HRVST MOONS 2.0 sneaker is a nod to his fans, a way of thanking them for their unwavering support over the years.
The design and craftsmanship of the HRVST MOONS 2.0 are reflective of Mike's journey in the music industry. Every stitch, every material choice, and every design element tells a story. It's a blend of his musical journey, his deep-rooted faith, and his commitment to his fans. The sneaker is not just a piece of footwear; it's a narrative, a testament to Mike's dedication to his craft and his fans.
Koncrete Eden, on the other hand, has been a trailblazer in the shoe industry. Their mission statement, "Koncrete Eden is a faith-based shoe brand company," is a reflection of their commitment to producing footwear that is not just stylish but also carries a message of faith and inspiration. Their collaboration with Mike Teezy is a perfect example of their dedication to this mission. Together, they have managed to create a sneaker that is not only a fashion statement but also a reflection of their shared values.
For those unfamiliar with Koncrete Eden's previous releases, the brand has consistently focused on merging style and substance. Their shoes are not just about aesthetics; they are about making a statement, about standing up for what one believes in. The HRVST MOONS 2.0 is no different. It's a bold declaration of faith, a call to action, and a reminder that with belief and determination, anything is possible.
Fans and sneaker enthusiasts can purchase the HRVST MOONS 2.0 at Koncrete Eden's official website. Given the buzz surrounding this release, it's expected to be a sell-out, a testament to the power of the partnership between Mike Teezy and Koncrete Eden.
About Koncrete Eden:Koncrete Eden is more than just a shoe brand. It's a movement, a call to action. With each release, they challenge the status quo, pushing boundaries and setting new standards in the footwear industry. Their collaboration with artists like Mike Teezy is a testament to their commitment to producing footwear that resonates with their target audience.
For more information, interviews, or collaborations, please visit Koncrete Eden's official website. The HRVST MOONS 2.0 sneaker is a celebration of faith, music, and fashion, and it promises to be a game-changer in the sneaker world.
Media Contact
Company Name: Koncrete Eden
Contact Person: Koncrete
Email: Send Email
Country: United States
Website: https://www.koncreteden.com/