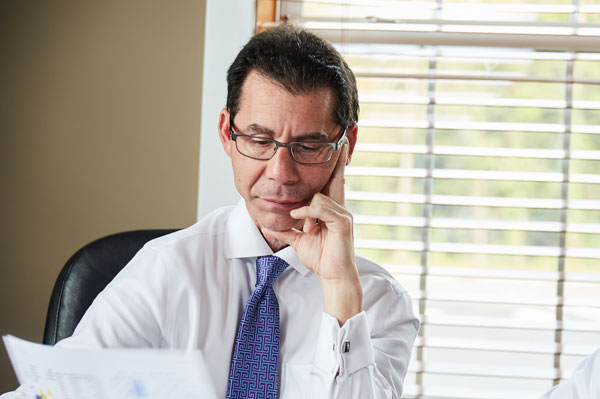 MENTOR, Ohio – April 20, 2020 – Randy Carver, RJFS Registered Principal, and the President of Carver Financial Services, Inc., was once again named to the 2020 Financial Times list of Top 400 Financial Advisers.
"It's a tremendous honor to be recognized as one of the top independent financial advisers throughout the United States," Carver said. "I'm honored to be included in this group of elite wealth advisers. Although grateful for the recognition received by Financial Times, this really reflects on the dedication to excellence of every member of the team at Carver Financial. I am truly grateful for the commitment and exceptional service of everyone at Carver Financial, because without the team none of this would be possible."
Since 1990, Carver Financial Services Inc. has been helping clients in Lake County and around the world enhance and maintain their standard of living while simplifying their lives. Randy Carver and his team manage more than $1.6 billion in assets, as of March 31, 2020, providing comprehensive financial planning with a focus on retirement income. You can reach Randy Carver and his team at 440-974-0808 or carverfinancialservices@raymondjames.com. Visit us on the web at www.carverfinancialservices.com.
Carver Financial Services Inc. offers securities through Raymond James Financial Services, Inc. Member FINRA/SIPC. Investment Advisory Services offered through Raymond James Financial Services Advisors, Inc. Carver Financial Services Inc. is not a registered broker/dealer and is independent of Raymond James Financial Services.
The Financial Times 400 Top Financial Advisors is an independent listing produced annually by Ignites Research, a division of Money-Media, Inc., on behalf of the Financial Times (April 2020). To qualify for the list, advisers had to have 10 years of experience and at least $300 million in assets under management (AUM) and no more than 60% of the AUM with institutional clients. The FT reaches out to some of the largest brokerages in the U.S. and asks them to provide a list of advisors who meet the minimum criteria outlined above. These advisors are then invited to apply for the ranking. Only advisors who submit an online application can be considered for the ranking. In 2020, roughly 1,040 applications were received and 400 were selected to the final list (38.5%). The 400 qualified advisers were then scored on six attributes: AUM, AUM growth rate, compliance record, years of experience, industry certifications, and online accessibility. AUM is the top factor, accounting for roughly 60-70 percent of the applicant's score. Additionally, to provide a diversity of advisors, the FT placed a cap on the number of advisors from any one state that's roughly correlated to the distribution of millionaires across the U.S. The ranking may not be representative of any one client's experience, is not an endorsement, and is not indicative of advisor's future performance. Neither Raymond James nor any of its Financial Advisors pay a fee in exchange for this award/rating. The FT, Ignites Research, and Money-Media are not affiliated with Raymond James.
Media Contact
Company Name: Carver Financial Services Inc.
Contact Person: Kelley Drumm
Email: Send Email
Phone: 440.974.0808
Address:7473 Center Street
City: Mentor
State: OH 44060
Country: United States
Website: carverfinancialservices.com