Sun's rays are the best guard against harmful pathogens as they carry ultraviolet rays that kill off germs. UV light disinfection has been in use for over a century in hospitals, water treatment plants, and facilities such as those for food processing.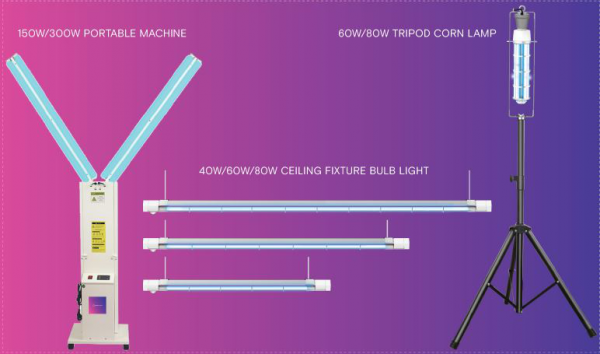 In today's critical times, safety is of paramount importance, and Radiant UVC is pleased to present a wide range of UV disinfectant systems.
The leader in ultraviolet sanitation lighting is supplying advanced UV lighting systems that can kill 99.99% of airborne viruses, bacteria, and mold. The equipment works only when there is no one present in the room or space. The process can take from 30 minutes up to 4 hours. The equipment is a DIY system and the user can install it on their own with the help of an available guide and tutorial.
Today there is a great demand for UV based disinfectants. Radiant UVC Systems are currently being used in hospitals, schools, warehouses, and restaurants. For instance, the 150W UVC disinfection portable machine. This equipment offers medical-grade UVC wavelength (254nm) and is safe to use with motion sensors that turn off the lights as soon as any movement is detected.
UVC disinfectant equipment is shipped with all safety protocols and tutorials for complete safety. The technology has undergone testing in healthcare systems and is now available for homes and commercial establishments.
"Our UVC equipment can offer peace of mind and safety with its powerful and safe technology. The UVC based systems are efficacious, friendly to workplaces, do not employ chemicals, and are good protection against unknown germs that might evolve in the future," said Rick Rodriguez, Chief Technology Officer, Radiant UVC.
With the entire world struggling with keeping all spaces free from germs, the Radiant UV based germ-killing equipment is a safe bet against all known germs and pathogens, and to instill a sense of trust and confidence in everyone utilizing the spaces.
For more information, please visit: https://radiantuvc.com/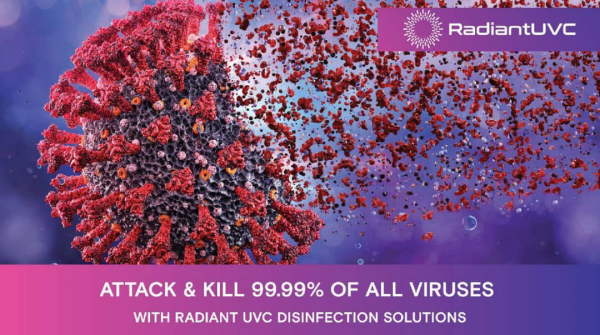 Media Contact
Company Name: Radiant UVC
Contact Person: Rick Rodriguez
Email: Send Email
Address:1275 Lakeland Ave
City: Bohemia
State: New York, 11716
Country: United States
Website: radiantuvc.com