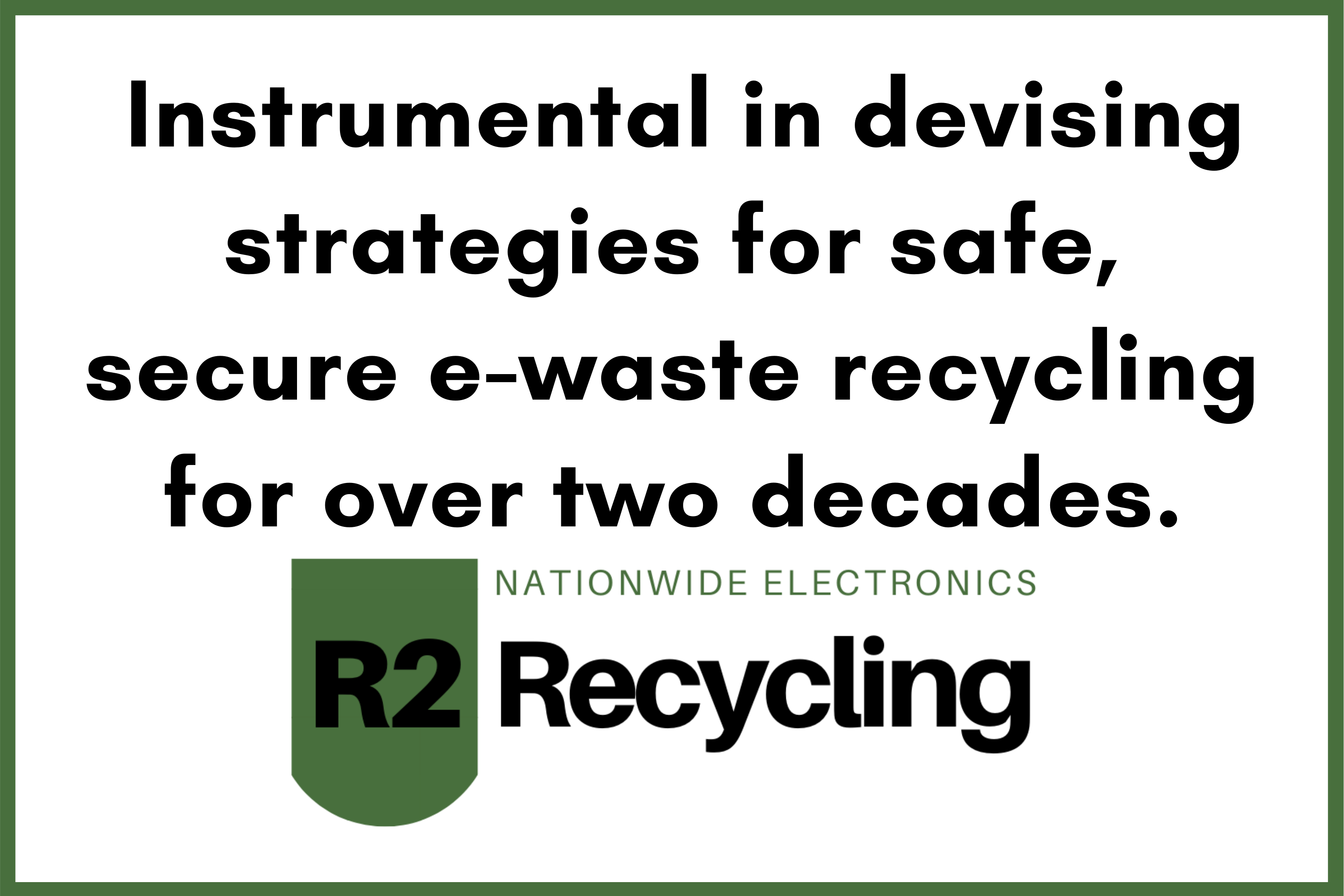 As time moves forward, so does the development of new technology, along with the latest models of items that we have come to depend on. Along with those changes, the electronics recycling industry grows & adapts with it. With environmental concerns looming along with data security becoming a bigger issue now more than ever, it underscores the need for a trustworthy recycler that can put one's mind at ease. Look no further than R2 Recycling to ensure that everything one recycles is done properly and that any information left in storage will be promptly deleted & destroyed.
R2 Computer Recycling was established two decades ago. Their extensive experience & partnership with recyclers that follow the R2 standard make them the most secure destination for your end-of-life electronics. A spokesperson from R2 Recycling says "Our facility began its operation before the launch of the smartphone. We take pride in the relationships that have been fostered going back to when we first started. Our friends at the towns & businesses that we service are every bit as important to us now as they were back then." In short, R2 Recycling was founded on the belief that you build connections and grow stronger by operating with integrity: in their case, responsible recycling is done the right way.
At R2 Recycling, the staff believes in doing the job right through responsible recycling, which is why they partner with a nationwide coalition of R2-certified recyclers. Besides achieving the absolute highest standard in proper recycling & data destruction, this enables a quick turnaround time anywhere that the work needs to be done. "The key to a long-term customer relationship is honesty and keeping all of the promises that you make," an R2 Recycling representative said.
As the demand for their services can be heard from the far reaches of the nation, R2 Recycling sees new opportunities for growth as well as a chance to follow through on its mission to improve the environment. The recycler & its partners that follow the R2 standard collect a list of items that run the gamut from printers, monitors & computers to dehumidifiers & TVs). Data security is of paramount concern and is accomplished through DOD (Department of Defense) wipes and/or physical destruction of memory storage devices, along with certifications that the work was completed.
R2 Recycling has been instrumental in devising strategies for safe, secure e-waste recycling for over two decades. For more information about their services, they can be contacted at (866) 509-7267 or online at http://www.r2-recycling.com.
Media Contact
Company Name: R2 Recycling
Contact Person: Michael De Fortuna
Email: Send Email
Phone: 1-866-509-7267
Country: United States
Website: https://www.r2-recycling.com/