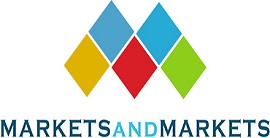 IBM Corporation (US), Microsoft Corporation (US), Amazon Web Services, Inc. (US), D-Wave Systems Inc (Canada), Rigetti Computing (US), Google LLC (US), Honeywell International Inc. (US), QC Ware (US), 1QBit (US), Huawei Technologies Co., Ltd. (China), Accenture plc (Ireland), Cambridge Quantum Computing (England), Fujitsu Limited (Japan), Riverlane (UK), Zapata Computing (US)
Quantum Computing Software Market by Component (Software, Services), Deployment Mode (Cloud, On-Premises), Organization Size, Technology, Application (Optimization, Simulation), Vertical (BFSI, Government), and Region – Global Forecast to 2026
The Quantum Computing Software Market size is projected to grow from USD 0.11 billion in 2021 to 0.43 USD billion in 2026, at a Compound Annual Growth Rate (CAGR) of 30.5% during the forecast period. The major factors driving the growth of the Quantum Computing Software market include the growing adoption of quantum computing software in the BFSI vertical, government support for the development and deployment of the technology, and the increasing number of strategic alliances for research and development.
Services segment is attributed to hold the largest share of the Quantum Computing market
The growth of services segment can be attributed to the increasing number of startups across the world that are investing in research and development activities related to quantum computing technology. This technology is used in optimization, simulation, and machine learning applications, thereby leading to optimum utilization costs and highly efficient operations in various end-use industries.
Download PDF Brochure: https://www.marketsandmarkets.com/pdfdownloadNew.asp?id=179309719
Cloud based deployment to witness the highest growth in Quantum Computing market in coming years
With the development of highly powerful systems, the demand for cloud-based deployment of quantum computing systems and services is expected to increase. This, in turn, is expected to result in a significant revenue source for service providers, with users paying for access to noisy intermediate-scale quantum (NISQ) systems that can solve real-world problems. The limited lifespan of rapidly advancing quantum computing systems also favors cloud service providers. The flexibility of access offered to users is another factor fueling the adoption of cloud-based deployment of quantum computing systems and services. For the foreseeable future, quantum computers are expected not to be portable. Cloud can provide users with access to different devices and simulators from their laptops.
Major Quantum Computing Software vendors include IBM Corporation (US), Microsoft Corporation (US), Amazon Web Services, Inc. (US), D-Wave Systems Inc (Canada), Rigetti Computing (US), Google LLC (US), Honeywell International Inc. (US), QC Ware (US), 1QBit (US), Huawei Technologies Co., Ltd. (China), Accenture plc (Ireland), Cambridge Quantum Computing (England), Fujitsu Limited (Japan), Riverlane (UK), Zapata Computing (US), Quantum Circuits, Inc. (US), Quantica Computacao (India), XANADU Quantum Technologies (Canada), VeriQloud (France), Quantastica (Finland), AVANETIX (Germany), Kuano (England), Rahko (UK), Ketita Labs (Estonia), and Aliro Quantum (US). These market players have adopted various growth strategies, such as partnerships, collaborations, and new product launches, to expand have been the most adopted strategies by major players from 2019 to 2021, which helped companies innovate their offerings and broaden their customer base.
IBM was founded in 1911 and is headquartered in New York, US. It is a multinational technology and consulting corporation that offers infrastructure, hosting, and consulting services. The company operates through five major business segments: Cloud and Cognitive Software, Global Business Services, Global Technology Services, Systems, and Global Financing. IBM Cloud has emerged as a platform of choice for all business applications, as it is AI compatible. It is a unifying platform that integrates IBM's capabilities with a single architecture and spans over public and private cloud platforms. With this powerful cloud platform, the company can cater to the requirements of different businesses across the globe. IBM caters to various verticals, including aerospace & defense, education, healthcare, oil & gas, automotive, electronics, insurance, retail and consumer products, banking and finance, energy and utilities, life sciences, telecommunications, media and entertainment, chemical, government, manufacturing, travel & transportation, construction, and metals & mining. The company has a strong presence in the Americas, Europe, MEA, and APAC and clients in more than 175 countries. IBM is one of the major players in the quantum computing ecosystem. The company in 2016 made a quantum computer available to the public by connecting it to the cloud. In September 2019, it opened a Quantum Computation Center. The Quantum Computation Center offers about 100 IBM clients, academic institutions, and more than 200,000 registered users access to this cutting-edge technology through a collaborative effort called the IBM Q Network and Qiskit, IBM's open-source development platform for quantum computing. Through these efforts, IBM is exploring the ways quantum computing can address the most complicated problems faced while training the workforce to use this technology.
Request a Sample Report @ https://www.marketsandmarkets.com/requestsampleNew.asp?id=179309719
Rigetti Computing was founded in 2013 and is headquartered in California, US. Rigetti Computing designs and manufactures superconducting quantum-integrated circuits. It develops quantum computers, as well as superconducting quantum processors that power them. The machines of the company can be integrated with any public, private, or hybrid cloud through the quantum cloud services (QCS) platform. It is a full-stack quantum computing company that provides an integrated computing environment. Rigetti Computing develops algorithms for quantum computing that focus on application areas such as machine learning, logistics, healthcare and pharmaceuticals, and chemicals. The company also delivers a set of tools, such as Quil, pyQuil, and Quilc, which help solve optimization problems.
Media Contact
Company Name: MarketsandMarkets
Contact Person: Mr. Aashish Mehra
Email: Send Email
Phone: 18886006441
Address:630 Dundee Road Suite 430
City: Northbrook
State: IL 60062
Country: United States
Website: https://www.marketsandmarkets.com/Market-Reports/quantum-computing-software-market-179309719.html