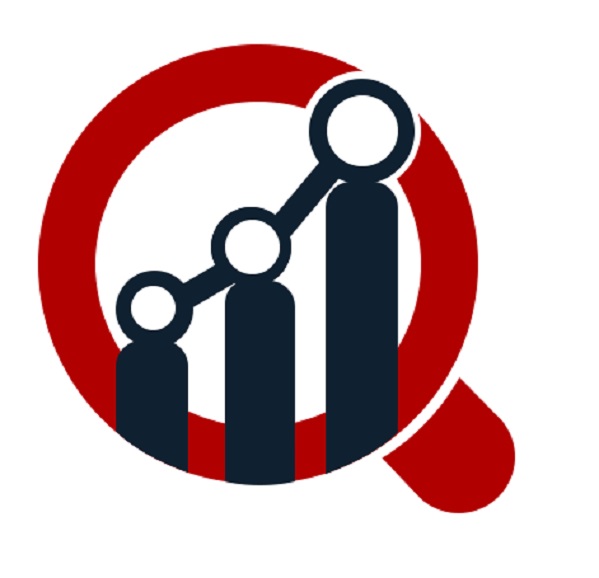 MRFR Assesses COVID-19 Impact on the Global PVC Pipes Market Through its Recently Published Report on the Forecast – 2017-2023
PVC Pipes Market Global Information-by Type (Post Chlorinated, Plasticized, and Unplasticized) Application (Sewerage, Plumbing, Water Supply, Oil & Gas, Irrigation, and Others) End User (Agriculture, Housing, Building & Construction, Telecom Industry, and Others) and Region Forecast till 2023
PVC Pipes make for a light-weight yet sturdy solution for liners used in applications ranging from highly corrosive materials in chemical and O&G industry to clean water supply and drainage water carriers in sewerages. Economically versatile, PVC Pipes find applications in some of the burgeoning end-use sectors, including the building & construction, healthcare, and pharmaceutical industry. Extensive utilization across industries makes Global PVC Pipes Market an ever-increasing space.
Owing to easy and low maintenance installations that PVC Pipes offer the market witness increasing demand each year. According to Market Research Future (MRFR), Global PVC Pipes Market is expected to garner enormous gains by 2023, growing at approximately 7.13% CAGR during the forecast period (2017 – 2023). In its recently published COVID-19 Analysis, MRFR also mentions that PVC Pipes are increasingly used in the development of touchless foot operating water and hand sanitizer dispensers.
Due to versatile characteristics and cost-efficiency, PVC pipes are considered one of the most widely used liners worldwide. During the assessment of COVID-19 impact on various industries, MRFR experts observed innovative uses of PVC Pipes to devise unique ways to ensure personal distancing and touchless commercial interactions. For instance; Several Public Distribution System (PDS) shops have installed PVC Pipe lines to ensure the touchless distribution of food grains and other supplies. Another interesting trend MRFR researchers explored is increasing usages of PVC Pipes in hydroponics units. During the lockdown, people are increasingly seen taking up DIY hydroponics gardening. To experiment with gardening in a minimalistic space, DIY enthusiasts are installing PVC Pipes to make Nutrient Film Technique (NFT) systems of hydroponics. Such innovations are certainly supporting the PVC Pipe sales across the globe while coronavirus crises still on the curve. Additional factors helping the PVC Pipes Market to expand widely include the ever-increasing population and rapid urbanization.
Major Players:
Players Leading the Global PVC Pipes Market include Astral Polytechnik Limited (India), China Lesso Group Holdings Ltd. (China), Polypipe Plc (UK), Amanco (Brazil), Advanced Drainage Systems, Inc. (US), National Pipe and Plastics, Inc. (US), and Egeplast A. S (Turkey), among others.
Get Free Sample @ https://www.marketresearchfuture.com/sample_request/2618
Global PVC Pipes Market – Segments
The Report is segmented into four dynamics;
By Types: Post Chlorinated, Plasticized, Unplasticized, and others.
By Application: Sewerage, Plumbing, Water Supply, Oil & Gas, Irrigation, and others.
By End User: Agriculture, Housing, Building & Construction, Telecom Industry, and others.
By Regions: North America, Asia Pacific, Europe, and the Rest-of-the-World.
Global PVC Pipes Market – Competitive Analysis
Highly Competitive, the Global PVC Pipes Market appears fragmented due to the presence of several well-established players. To gain a larger competitive share, industry players incorporate strategic initiatives such as mergers & acquisitions, collaborations, expansions, and product/ technology launch.
Also, manufacturers pay to incentivize their dealer network, including retailers, dealers, and sub-dealers, who achieve their targets and a token amount to cushion the impact of the challenging environment to those who could not.
Industry/ Innovation/ Related News
May 20, 2020 —- Finolex Industries Ltd (FIL- India), a prominent manufacturer of rigid PVC pipes & fittings, announced increased support to dealers. The company has increased its turnover discount scheme (TOD) across its dealer network. Such productive measures help in enhancing the long-term relationship of the company with its dealers.
Global PVC Pipes Market -Regional Analysis
The Asia Pacific region dominates the Global PVC Pipes Market. The largest market share attributes to burgeoning end-use industries such as water supply, oil & gas, irrigation, and construction. The region, with its raw material and cost-competitive labor force, attracts foreign investors, which boosts the market growth, increasing PVC Pipes plants in the region.
Browse Complete Report @ https://www.marketresearchfuture.com/reports/pvc-pipes-market-2618
Besides, factors such as the rapid industrialization and increasing usages of PVC Pipes in various applications, such as sewage, plumbing, water supply, oil & gas, irrigation, and others, create huge market demand. Also, agriculture, housing, building & construction, and telecom industry consume vast numbers of PVC Pipes. India, with its largest producer and consumer markets, dominates the APAC PVC Pipes Market, followed by China.
North America and Europe account for the second and third-largest market share in the Global PVC Pipes Market, respectively. Increasing adoption thermoplastics liners like PVC Pipes in industries that deal with highly corrosive materials, such as chemical and O&G industry, including wet chlorine gas streams, drive the market growth in these regions. High consumption of PVC products is predicted to be the most significant contributor to the growth of the markets in these regions.
In North America, factors such as the high consumption potential, increasing production capacities, and well-developed economy are the major growth drivers of the regional market. Also, the rapidly growing hydroponic sector in the region has a large share of its market demand. Additionally, growing application areas of PVC Pipes in the region's construction and healthcare industries propel the growth of the market. The North American PVC Pipes Market is predicted to grow with a phenomenal CAGR during the forecast period.
The PVC Pipes Market in Europe is emerging as a profitable market globally. Dominant factors, such as the strong presence of industry players and well-established O&G sectors in the region, foster the growth of the market. Besides, increasing usage of PVC Pipes in the healthcare and manufacturing industry creates a significant demand. Countries like the UK, Italy, Spain, Germany, and France, with increasing expenditure in innovation, provide immense growth opportunities to the regional market. The European PVC Pipes Market is predicted to garner tremendous gains over the forecast period.
COVID-19 Study in Detail:
Impact of COVID-19 on Iso-Propyl Alcohol Market @ https://www.marketresearchfuture.com/report/covid-19-impact-iso-propyl-alcohol-industry
Corona virus Outbreak and Plastic Films Market @ https://www.marketresearchfuture.com/report/covid-19-impact-plastic-films-market
NOTE: Our teams of researchers are studying COVID-19 and its impact on various industry verticals and wherever required we will be considering COVID-19 footprints for a better analysis of markets and industries. Cordially get in touch for more details.
About Market Research Future:
At Market Research Future (MRFR), we enable our customers to unravel the complexity of various industries through our Cooked Research Report (CRR), Half-Cooked Research Reports (HCRR), Raw Research Reports (3R), Continuous-Feed Research (CFR), and Market Research & Consulting Services.
MRFR team have supreme objective to provide the optimum quality market research and intelligence services to our clients. Our market research studies by Components, Application, Logistics and market players for global, regional, and country level market segments, enable our clients to see more, know more, and do more, which help to answer all their most important questions.
Media Contact
Company Name: Market Research Future
Contact Person: Abhishek Sawant
Email: Send Email
Phone: +1 646 845 9312
Address:Market Research Future Office No. 528, Amanora Chambers Magarpatta Road, Hadapsar
City: Pune
State: Maharashtra
Country: India
Website: https://www.marketresearchfuture.com/reports/pvc-pipes-market-2618