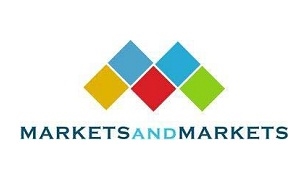 Thales (France), Entrust Datacard (US), DigiCert (US), ManageEngine (US), Microsoft (US), HID Global (US), Google (US), AWS (US), AppViewX (US), Venafi (US), Nexus (Sweden), Sectigo (US), Futurex (US), GlobalSign (US), WISeKey (Switzerland), Cygnacom Solutions (US), Keyfactor (US), and Enigma Information Security Systems (US).
Public Key Infrastructure (PKI) Market by Component (HSM, Solutions, and Services), Deployment Mode (On-premises and Cloud), Organization Size, Vertical (BFSI, Healthcare, IT and Telecom), Application Region – Global Forecast to 2028
The global public key infrastructure market is estimated to be worth USD 5.5 billion in 2023 and is projected to reach USD 13.8 billion by 2028, at a CAGR of 20.2% during the forecast period. The rapidly evolving digital landscape and the increasing reliance on secure online transactions are the primary drivers behind the robust growth of the PKI market. As organizations and individuals engage in a wide range of digital activities, from e-commerce and online banking to remote work and IoT deployments, the demand for robust encryption, secure authentication, and trusted digital identities has surged. PKI technology is the cornerstone for building trust in digital interactions, ensuring data integrity, and safeguarding against cyber threats. Its pivotal role in enhancing cybersecurity and data protection positions the PKI market as an essential component of modern digital ecosystems, and its relevance is poised to grow as digital transformation continues to reshape how businesses are conducted.
Download PDF Brochure: https://www.marketsandmarkets.com/pdfdownloadNew.asp?id=145372975
The PKI market is being propelled by a convergence of factors in today's digitally connected world. The escalating volume and complexity of cyberattacks have made robust security a paramount concern for organizations, prompting increased demand for PKI's encryption, authentication, and digital signature capabilities. Secondly, regulatory compliance requirements, such as GDPR and HIPAA, mandate secure data handling and encryption, compelling organizations to adopt PKI solutions. The rise of digital transformation initiatives, remote work, and the Internet of Things further fuel the need for PKI to safeguard digital interactions, protect sensitive data, and establish trust in online transactions. As the digital landscape continues to expand and evolve, PKI remains the linchpin for ensuring cybersecurity, making it a pivotal driver in the cybersecurity market.
By offering, the services segment to register the highest growth rate during the forecast period
The services segment of the PKI market is poised to register the highest growth rate during the forecast period, underlining the critical role of expert services in enabling organizations to harness the full potential of PKI solutions. Implementing and managing PKI can be complex, involving intricate cryptographic processes and security considerations. As cybersecurity threats evolve, organizations recognize the need for specialized expertise in securing digital identities and data. PKI service providers offer invaluable support, consultation, and implementation services to ensure a seamless and secure PKI deployment. Their role extends to customizing PKI solutions to align with the unique infrastructure of each organization, integrating PKI seamlessly into existing systems, and providing managed PKI services to streamline certificate management. Furthermore, PKI service providers play a vital role in ensuring compliance with stringent regulatory standards and industry best practices. Their training and support services empower organizations to maximize the benefits of PKI while maintaining the highest levels of security.
Request Sample Pages: https://www.marketsandmarkets.com/requestsampleNew.asp?id=145372975
Unique Features in the Public Key Infrastructure (PKI) Market
Digital certificates serve as the central organising principle of PKI. By confirming the identities of users, devices, or other entities taking part in online interactions, these certificates act as digital credentials. Digital certificates support trust in the digital sphere, whether they are used to verify the authenticity of a website for safe browsing or the sender of an encrypted email.
The usage of asymmetric cryptography, which uses a pair of keys—public and private—is a crucial component of PKI. Data encrypted with one key can only be decrypted with the associated key using this cryptographic approach. This feature is fundamental to digital signatures and secure data transmission, ensuring data integrity and establishing non-repudiation.
PKI depends heavily on Certificate Authorities (CAs). These dependable organisations are in charge of creating, administering, and checking digital certificates. The establishment of a hierarchical trust structure by CAs ensures that only authentic entities are granted certificates. Additionally, CAs can revoke certificates in the event of compromise or expiration, aiding in the upkeep of a secure environment.
Another distinctive aspect of PKI is the efficient production and administration of key pairs. Key pair generation, storage, backup, and recovery must all be done securely if sensitive information is to be protected and digital signatures are to remain legitimate.
A full certificate lifetime, including issue, renewal, suspension, and revocation, is covered by PKI. Digital certificates are trusted throughout time because of this lifetime, which takes into account any changes in an entity's status or potential security issues.
Major Highlights of the Public Key Infrastructure (PKI) Market
The Public Key Infrastructure (PKI) Market is distinguished by a number of significant features that underline its utmost significance in the field of secure digital communication and cybersecurity. PKI stands out as a crucial enabler of secure and reliable digital identities in the face of fast digital transformation, when organisations are rapidly moving their operations and transactions to digital platforms. This is especially important in a world where the distinction between the actual world and the digital world is becoming increasingly hazy.
The worrisome increase in cyber threats, which range from clever phishing scams to catastrophic ransomware instances, further emphasises the importance of PKI. A strong defence mechanism against these dangers is PKI. In order to prevent unauthorised access and protect against data breaches, it authenticates users and encrypts important information. PKI is an essential line of defence in an environment where cyberattacks are ubiquitous.
Another notable trend in the digital landscape is the uptake of cloud services, and PKI fits in perfectly with this change. PKI makes assurance that data sent between cloud-based services and stored there is secure. It satisfies the scalability and flexibility requirements of contemporary businesses while upholding the highest levels of data security.
PKI addresses problems head-on. The development of the Internet of Things (IoT) has created distinct security challenges. Secure device authentication and data encryption, which are essential for guaranteeing the security and privacy of IoT ecosystems, are made possible by PKI. Additionally, as quantum computing develops, the demand for quantum-safe PKI solutions is highlighted by the PKI market. These solutions are made to withstand new quantum threats and maintain the security of cryptographic systems in this changing environment.
Inquire Before Buying: https://www.marketsandmarkets.com/Enquiry_Before_BuyingNew.asp?id=145372975
Top Key Companies in the Public Key Infrastructure (PKI) Market
The major players in the public key infrastructure market are Thales (France), Entrust Datacard (US), DigiCert (US), ManageEngine (US), Microsoft (US), HID Global (US), Google (US), AWS (US), AppViewX (US), Venafi (US), Nexus (Sweden), Sectigo (US), Futurex (US), GlobalSign (US), WISeKey (Switzerland), Cygnacom Solutions (US), Keyfactor (US), SECARDEO GmbH (Germany), Blue Ridge Networks (US), Softlock (Egypt), SSL.com (US), LAWtrust (South Africa), SecureMetric (Malaysia), Stormshield (France), and Enigma Information Security Systems (US). The market players have adopted various strategies, such as developing advanced products, partnerships, contracts, expansions, and acquisitions, to strengthen their position in the public key infrastructure market. The organic and inorganic strategies have helped the market players expand globally by providing application performance and security.
THALES GROUP
Thales Group is a prominent player in the PKI market and is known for its strong presence in the field of cybersecurity and digital trust solutions. Thales offers a wide range of PKI-based products and services designed to address organizations' complex security challenges in the digital age. Their offerings include hardware security modules that play a critical role in securing cryptographic keys, digital certificates, and sensitive data. Thales HSMs are widely used for PKI applications, ensuring the protection of private keys and enabling secure authentication and encryption. Thales also provides digital certificate issuance and management solutions, fundamental to establishing trust in online transactions and communications. These solutions help organizations securely manage digital identities and ensure the integrity of data exchanged over the internet. Thales Group's expertise extends to secure communication, access management, and identity verification, all of which are integral to PKI-based security solutions. With a focus on innovation and a strong commitment to cybersecurity, Thales is well-positioned to address the evolving needs of organizations in the PKI market and contribute to enhancing digital security and trust globally.
ENTRUST DATACARD
Entrust Datacard is a recognized player in the PKI market, specializing in providing trusted identity and secure issuance solutions. The company offers a range of PKI-based products and services that enhance digital security and enable trusted online interactions. Entrust Datacard's offerings include digital certificate solutions, which are crucial for establishing trust in digital transactions, securing communications, and authenticating users and devices. Their PKI solutions support various industries, including financial services, healthcare, and government. One of Entrust Datacard's notable strengths lies in its identity and access management solutions, which incorporate PKI technology to ensure secure access control and identity verification. These solutions help organizations safeguard their digital assets, protect sensitive data, and meet regulatory compliance requirements. Entrust Datacard's expertise also extends to secure card issuance, which plays a vital role in PKI applications, such as the issuance of smart cards and identity credentials. These cards are commonly used for physical and logical access control, as well as digital signing and authentication. With a focus on innovation and a commitment to providing robust PKI-based security solutions, Entrust Datacard contributes significantly to the PKI market's growth and the overall enhancement of cybersecurity in various sectors. Their comprehensive portfolio of products and services helps organizations build trust in the digital realm and securely manage identities and access in an increasingly connected world.
DIGICERT
DigiCert is a well-established and influential player in the PKI market, specializing in digital security solutions that facilitate trust and secure online interactions. The company is recognized for its comprehensive range of PKI-based products and services, which ensure the integrity and authenticity of digital communications and transactions. DigiCert's core offerings include digital certificate solutions, fundamental to establishing trust in the digital world. Their SSL/TLS certificates are widely used to encrypt data transmitted between web browsers and servers, safeguarding sensitive information during online interactions and e-commerce transactions. Additionally, DigiCert provides code signing certificates, email certificates, and document signing certificates, among others, for various use cases. One of DigiCert's notable strengths lies in its focus on security innovation. The company actively researches and develops to address emerging cybersecurity threats and provide advanced encryption and authentication solutions. Their commitment to staying at the forefront of technology ensures their PKI offerings remain relevant in an ever-evolving threat landscape. DigiCert also offers managed PKI services, which assist organizations in securely managing digital certificates and keys. These services simplify certificate issuance, renewal, and lifecycle management, reducing the administrative burden on organizations. DigiCert is a prominent Certificate Authority and actively participates in industry efforts to enhance security and standards compliance, such as Certificate Transparency and initiatives to improve certificate issuance practices. With its strong reputation for security, innovation, and industry collaboration, DigiCert plays a pivotal role in the PKI market, helping organizations across various sectors maintain trust, security, and data integrity in their digital interactions.
Media Contact
Company Name: MarketsandMarkets™ Research Private Ltd.
Contact Person: Mr. Aashish Mehra
Email: Send Email
Phone: 18886006441
Address:630 Dundee Road Suite 430
City: Northbrook
State: IL 60062
Country: United States
Website: https://www.marketsandmarkets.com/Market-Reports/public-key-infrastructure-market-145372975.html