The new season is here, and that means that the anticipation for the 2023 prom season is already beginning! Prom season is a time to celebrate the end of a high school career, and for many, it's a time to get dressed up and have a night to remember.
Choosing the perfect dress for your body type, budget, and style can be a daunting task! To help you out, we've put together the ultimate guide to the prom dresses 2023 trends. In this guide, you'll find all of the must-have looks of the season, from classic silhouettes to bold colors and prints, as well as the best tips and tricks to help you find the perfect prom dress. Whether you're looking for something simple and timeless or something fashion-forward and unique, this guide will ensure you look your best when you step out on the dance floor!
What to Expect
Prom dresses are one of the most important elements when it comes to preparing for prom night. Each year, fashion experts predict what trends will be popular in the upcoming season, and this year is no exception. As we look ahead to proms in 2023, here is an ultimate guide on the hottest trends you can expect to see on the biggest night of the year.
The latest trend in 2023 will be metallic colors, such as gold and silver. These glamorous hues will make any outfit stand out from the crowd, perfect for a show-stopping entrance! For those who prefer something more subtle but still stylish, pastels like light pink or peach are also expected to be in demand. Floral prints are another trend that won't go away anytime soon – they can add a romantic feel to any dress style and color palette.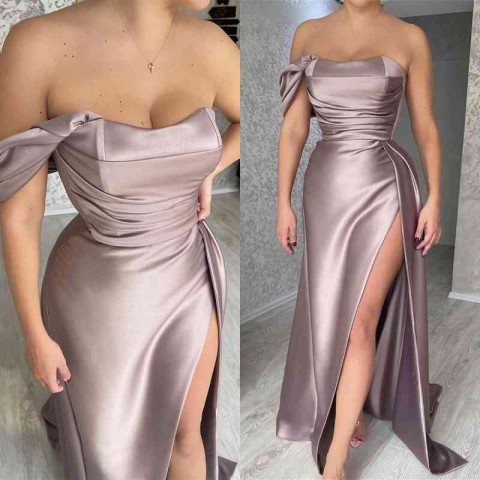 Classic Cuts: Timeless Elegance
As the date for Prom 2023 approaches, many students will begin their quest to find the perfect dress. While trends come and go, there is something timelessly elegant about classic cuts that never seem to go out of style. From sleek silhouettes to delicate fabrics, classic cuts are the perfect way to ensure you look your best on this special night.
For those who prefer a more traditional look, a classic A-line gown is an excellent option. These simple yet stylish dresses feature a fitted bodice that flares at the waist into an A-shape skirt, creating an effortlessly beautiful silhouette that flatters any body type. Additionally, these timeless pieces can be accessorized with statement jewelry or accessories for extra sparkle and glamour on your big night.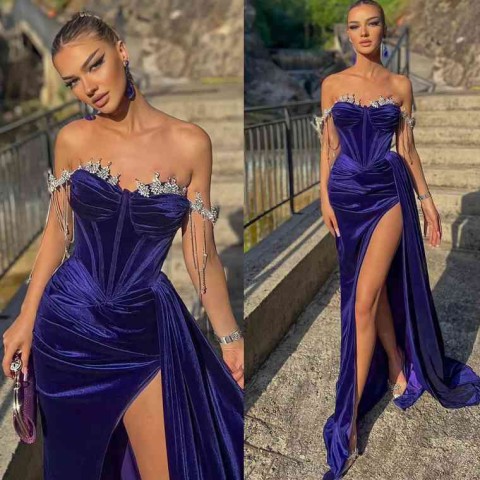 Bold Colors: Make a Statement
As prom season quickly approaches, it's time to start thinking about what you should wear. If you want to make a statement and stand out from the crowd, bold colors are the way to go. From bright fuchsias and electric blues, there is no shortage of options for those looking for something unique.
This year, designers like suzhoufashion.com have upped their game and created stunning dresses in all sorts of vivid hues. Whether you opt for an eye-catching pink or an elegant emerald green, these shades will ensure that you turn heads at your upcoming event. Stand out from the sea of black and white gowns with a pop of color that truly makes a statement.
Don't be afraid to experiment with different shades and textures when selecting your dress – this is your chance to show off your personality!
Shiny Details: Glam it Up
Shine bright like a diamond with the latest prom dress trends of 2023! Get ready to sparkle and glam it up in these sultry, show-stopping styles. From shimmering fabrics to sequin details, this ultimate guide will help you find the perfect dress for your big night. Whether you're looking for something classic or trendy, there's something for everyone in this season's collection of sparkling dresses for prom.
From romantic chiffon skirts to satin bodices covered in glittering embellishments, prom dresses this year are all about fabulously shiny details. Look out for eye-catching beadwork that glitters as you turn and stunning designs that feature intricate beading and sequins. With so many striking styles available, you can truly make a bold statement on your special night.
Short Skirts: Show Some Leg
Prom season is just around the corner and young ladies everywhere are looking for the perfect dress to show off at their big event. In 2023, the latest trend is short skirts that allow you to show off some leg. From classic mini-skirts to trendy midi-skirts, there's something out there for everyone this season.
A short skirt is a great way to make a statement on your prom night without going over the top. Whether you choose a bold color or an eye-catching pattern, it will be sure to turn heads as you walk into your special event. If you're feeling adventurous, try pairing your skirt with an unexpected top like a crop tank or sweater vest for extra style points!
Sequins and Lace: Sparkle and Shine
Sequins and lace are the perfect combinations for a sparkling and shining prom look. Whether you prefer an elegant, classic evening gown or a daring, modernized jumpsuit, this season's hottest trends have something to offer everyone. For those looking to make a statement on their special night, the combination of sequins and lace will be sure to turn heads. From long gowns adorned with intricate lace detailing to sultry minidresses with bold sequin embellishments, these two fabrics create an unforgettable fashion moment that can easily be dressed up or down.
For those seeking something timeless yet still fashionable, a simple long-length dress featuring both sequins and lace is the ideal choice for any prom night. This look combines two of the industry's most popular materials in one effortless ensemble that is sure to garner attention from all angles.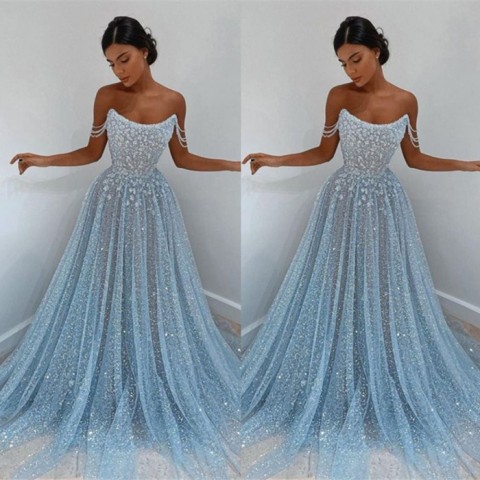 Accessories: Complete the Look
For anyone looking to attend prom in 2023, the perfect dress is only one piece of the puzzle. Accessories are an essential part of completing a look and will help create an individual style that is sure to turn heads on the dance floor. With so many trends to choose from, it can be hard to know which pieces will work best with your chosen dress.
Whether you prefer a subtle hint of sparkle or a bold statement necklace, there are plenty of accessories that can enhance any ensemble. For those who want something classic, add some timeless pearl earrings or a bracelet set with Swarovski crystals for extra glamour. If you're looking for something more modern and on-trend then why not try vibrant-colored shoes or geometric-shaped jewelry?
Conclusion: On Trend for 2023
As we enter the new year, many of us are looking to the future for what trends will be hot in 2023. Prom dresses are no exception! From bold colors to intricate designs, there's something for everyone in this year's prom dress trends. In this article, we have explored the top looks and styles of prom dresses expected to take off in 2023.
Statement-making colors like bright blues and purples will be popular choices for those wishing to stand out from the crowd. For those wanting a little more subtlety, blush pinks and pastel hues may be just what you're looking for. Asymmetrical cuts and layers of tulle or lace can create an eye-catching effect on any dress. Accessories such as chunky jewelry or delicate headpieces can complete your look with a touch of personality.
Media Contact
Company Name: Suzhoufashion
Email: Send Email
Country: United States
Website: https://www.suzhoufashion.com/