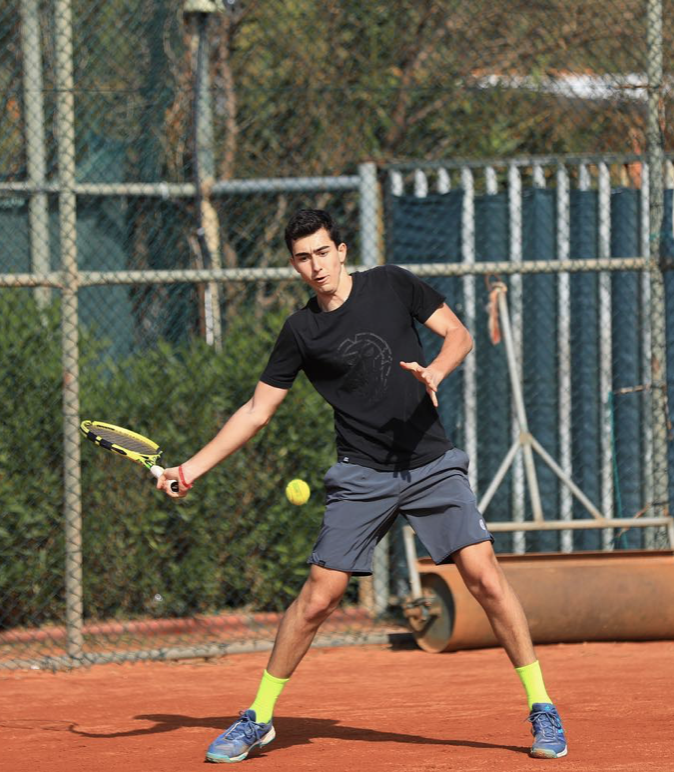 January 15, 2021 – Professional tennis player Zura Tkemaladze is showing great promise as an upcoming contender in the ATP circuit after achieving a career-high ATP ranking of 540 achieved on 15th January 2020. The twenty-year-old representing Georgia turned pro in 2019 and is being coached by Burghard Rieheman, David Kvernadze and Nodari Itonishvili in Germany.
It is no surprise that 8x Georgian National Champion, Team Georgia's Zura Tkemaladze has abright future ahead of him, especially after winning the Championships once again earlier this December. For the young tennis pro, it seems the game runs in the family with father, also a former tennis professional. While still very new in his career and what with COVID-19 taking a toll on sports for 2020, Tkemaladze hasn't exactly done badly on the ATP circuit achieving a career high ATP ranking of 540 on 15th of January 2020.
Zura Tkemaladze made his ATP main draw debut at the 2020 ATP Cup representing Georgia and even earned Georgia their first point in the competition after he and his teammate Aleksandre Bakshi defeated the unstoppable pair of Toshihide Matsui and Ben McLachlan – 6-2, 6-4, in 67 minutes in the doubles rubber of the inaugural ATP cup 2020 in Perth, Australia. The win earned him a career high of 540 as of 9.3.2020 which was a huge jump forward from the earlier ranking in January. The win also secured Tkemaladze $28,966 in prize money and this isn't going to be the last of it. Earlier in the same competition during the team, Zura Tkemaladze won back some confidence for Georgia defeating Japan in straight sets, 6-2 6-4, Which helped them secure the win in a tie over Team Uruguay.
Zura Tkemaladze hails from Tbilisi, Georgia and is nicknamed Zuka. His favourite shot is the drop shot, and is a right-Handed, two-handed backhand preferring the Hard court surface. After turning pro, he debuted at the ATP cup 2020 and played both singles and doubles representing Team Georgia. Tkemaladze has also seen action in the Davis Cup, when he made the debut against the rubber vs. Luxembourg, where he fell shortly against the world #28, Gilles Muller.
The professional tennis player says, his biggest hobbies is to Beat box, watch boxing and football where he is a staunch supporter of FC Barcelona. A determined and hardworking professional tennis player, Zura Tkemaladze draws inspiration from his tennis idols Benoit Paire and Rafael Nadal.
Zura can be followed on Instagram: https://instagram.com/zukatkemaladze.
Media Contact
Company Name: Zura Tkemaladze
Contact Person: Manager: Steven Homes
Email: Send Email
Address:Chavchavadze St
City: Tbilisi
Country: United States
Website: https://www.instagram.com/zukatkemaladze/