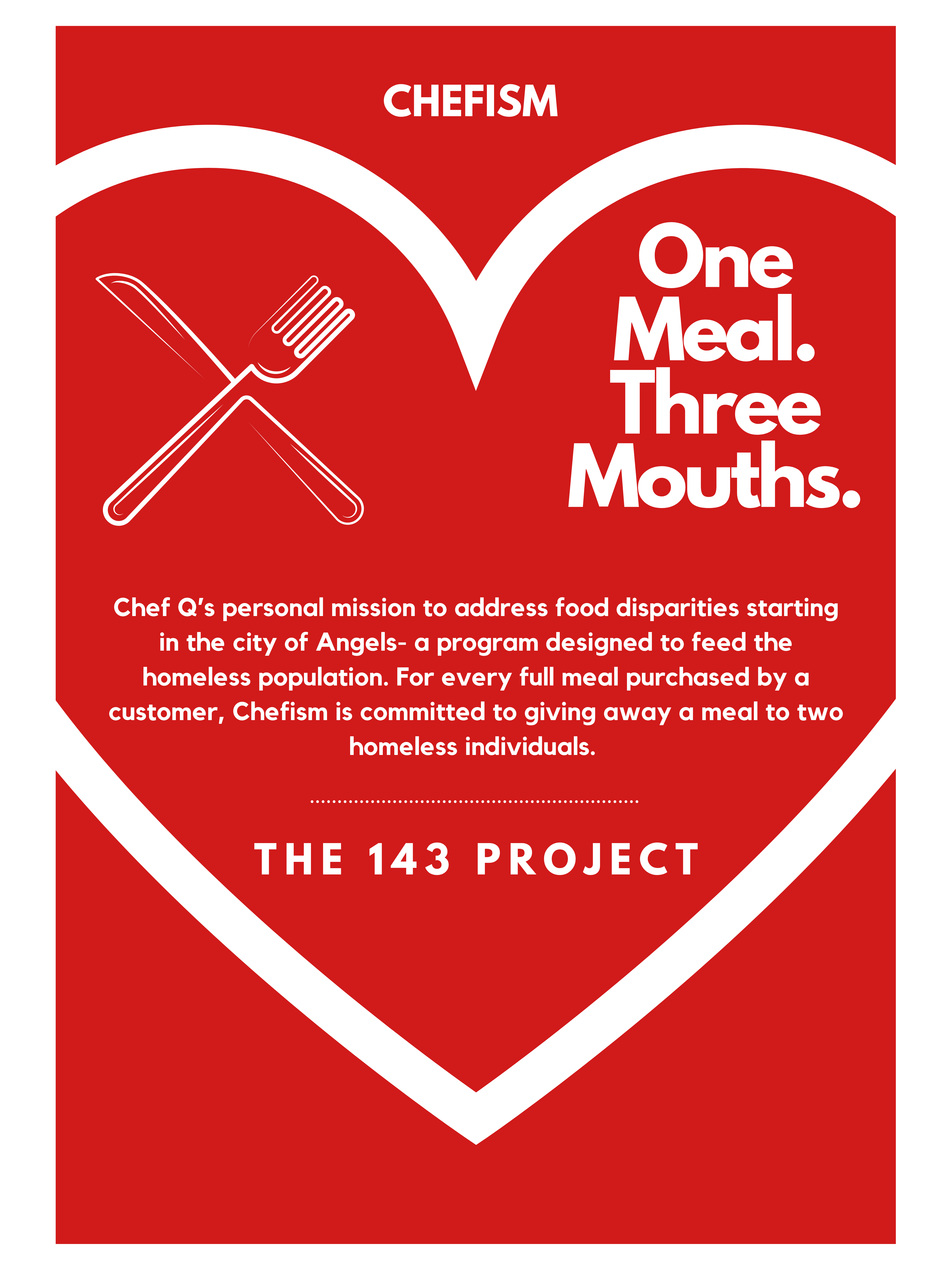 Quiana Jeffries, better known as Chef Q, is the brains behind Chefism- a catering company who offers a fresh and edgy take on Southern cuisine. To stir the pot and to spice things up, she is launching a food truck service under the Chefism brand with other exciting features
Beginning this summer and through the rest of 2021, the highly revered Private Chef will be spreading love across Southern California as she is excited to launch the Chefism Soulfeeder Food Truck. Chefism is a food brand with a vision to go above just feeding people to fill their bellies but spreading love throughout your body with every meal served. For Chef Q, an experience with her Granny – Inez Shoemaker one fateful day was the inspiration behind the creation of Chefism.
The Chefism Food Truck takes a different approach than conventional food trucks. Chef Q hopes to create the difference at parties and events, providing top-notch vibes perfect for any occasion. In addition, the Chefism Food Truck will be loving on our unhoused community under The 143 Project.
The Unhoused community faces adversity unlike any other community. One of the core purposes of the Chefism Food Truck is The 143 Project which will provide a standard meal for two homeless people for every full meal purchased. For every comfort meal ordered from the Chefism food truck, Chef Q says there would be a vegan version of the dish available as well. The truck promises to be the missing piece to both provide nourishing meals and soul enrichment.
On the menu you may even catch some of Chef Q's favorites which include Gumbo Kabobs, Shrimp & Grits, Seafood Lasagna, Vegan Jambalaya Pasta, Crab Pot, Zion Eggs and her world Famous Bread Pudding.
For further inquiries, visit www.Chefism.com or send an email to chefq@chefism.com
About Chef Q
At the age of 10, Quiana Jeffries' vision for herself was clear. She credits the amazing women in her family for encouraging her curiosity for food. With a spoon in the right hand and a pot in the left, Quiana learned the basics that would later transform her into the Celebrity Chef she is today. Curating meals for celebrities like Floyd Mayweather and Cardi B, Chef Q has no problem satisfying any appetite.
Beyond the kitchen, the Chef-turned-Life-Coach is redefining what it means to feed the soul. Quiana has taken her passion in the kitchen and infused it with her own version of life coaching. As a coach, she candidly, transparently, and intuitively guides people to be bold and live life to their highest potential unapologetically. As a Soul Feeder, Jeffries puts love first.
To learn more about Quiana S. Jeffries, visit www.chefism.com and www.FeedYourSoul.Info
Media Contact
Company Name: Chefism – Soul Feeder
Contact Person: Quiana S. Jefferies
Email: Send Email
Country: United States
Website: http://www.chefism.com/