Located in Duluth, GA, Prime Regen offers an array of services found in both traditional healthcare and outside settings. They help patients suffering from chronic knee pain with non-surgical knee treatment solutions, in an effort to avoid pain for the patient.
Knee pain is extremely common, but that doesn't make it any less painful. When chronic, it can have quite a debilitating effect on one's quality of life, making everyday activities painfully difficult. Chronic knee pain can affect people of every age group. To diagnose the exact cause, a professional needs to perform a number of tests and investigate specific symptoms.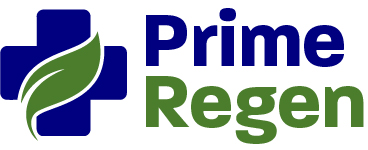 At Prime Regen, their ability to offer the best medical and alternative treatments in one location means that their patients have more options. Prime Regen's team will work with you to develop a treatment plan that makes sense for you. Their plan is designed to address not only the symptoms of chronic knee pain and pressure but also the causes behind it. The treatment options will reduce and redistribute the load on the affected joints while improving function and mobility.
Prime Regen leads the way in non-surgical knee treatment. This is where patients find proven treatments that are on the leading edge of medical science. They have a subspecialty expertise in treating knee disorders and providing restoration of mobility while eliminating pain.
Prime Regen offers a unique approach in rehabilitation of affected knees by using the combination of state-of-the-art rehabilitation equipment and highly trained physical therapists specializing in total knee rehabilitation. They found that this combined approach of the major medical and alternative treatments in one location are the main reasons for their success.
In parallel to Prime Regen's knee treatment, they offer a weight loss program to help their patients achieve their stable BMI. At the core of their medical weight loss program is behavioral counseling, which is designed to identify the root causes of someone's weight loss challenges so Prime Regen can develop strategies to help their patents overcome them in the long term. Behavioral counseling can be supported by various related components, such as meal replacement and pharmacological therapies.
"Working with Prime Regen will make a difference in one's health. The team is ready to meet with new patients to discuss their needs," noted Tom Hudson, Partner at Prime Regen. Schedule a free consultation today so that they can get a better understanding of your needs. These experts will work with you one on one to help you overcome the pain you are experiencing. They will help to design a program that is right for each patient.
For more information, please visit: https://primeregen.com/
Media Contact
Company Name: Prime Regen
Contact Person: Ken K.
Email: Send Email
Phone: 470-292-3820
Address:4181 Pleasant Hill Road, Suite 150
City: Duluth
State: Ga. 30096
Country: United States
Website: https://primeregen.com/