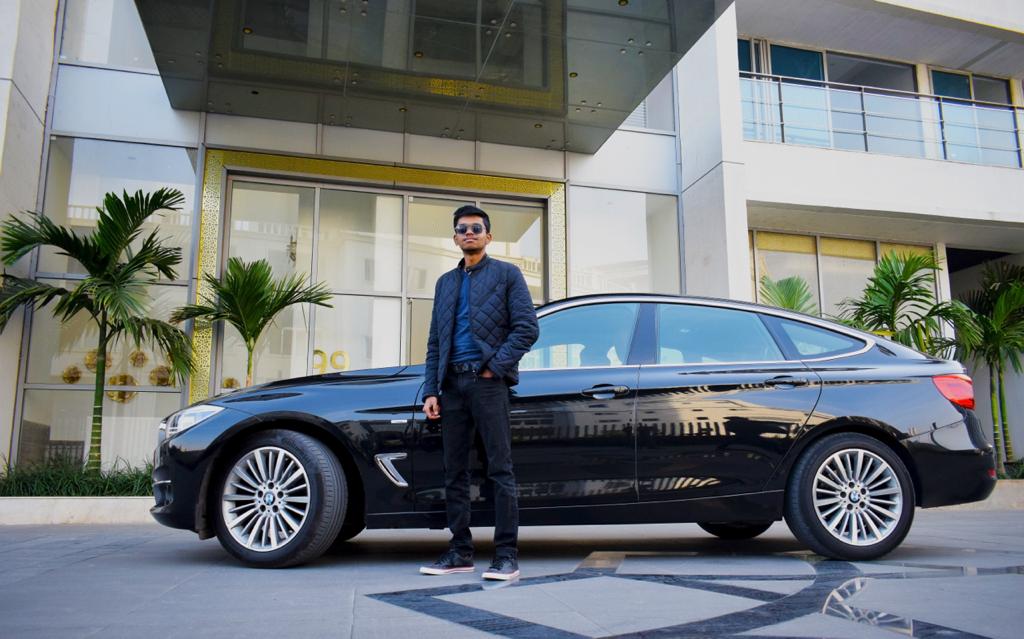 A 22-year-old from Pune, Maharashtra, with an innovative idea to help people achieve their dreams. Pratham Waghmare, with incredible business skills and the strength of his mind, is an inspiring entrepreneur who believes in the power of the mind and its ability to achieve greatness.

"It doesn't matter what is true, only what you believe is true because, with work, it will become true," remarks Waghmare.

Pratham Waghmare is the youngest funnel expert; he founded RedFire Digital Media at the age of 16. RedFire Digital Media assists US-based businesses to get more customers through sales funnels and Facebook ads. His company is the top company in Asia for funnels as it consistently delivers incredible outcomes for its clients. In addition, his company works with clients in the health industry globally, generating at least $20k per month.

This young businessman further dominates the digital world as in the year 2020, Pratham Waghmare launched his second company, GetPaying Clients. By educating others on how to establish their own Marketing Agency, he offers knowledge to those who wish to start a business online. Pratham Waghmare's course is one of the best in the country in this field. In just six months after launching GetPaying Clients, the students of these courses achieved numbers like getting to $5,000 and $10,000 per month, something which we haven't seen in India.
The young entrepreneur had humble beginnings as well as some tough ones. He lost his father when he was just a month old. However, he had the full support of his loving mother throughout his career and his bold decisions. Besides completing his sales education from Cardone University, he has learned an enormous amount of things from several mentors like Russell Brunson, Sam ovens, and Tai Lopez. Fun fact, He got his business idea from Tai Lopez of building a marketing agency online, which resulted in the success we witness now.

He also shows a keen interest in reading self-improvement books. His favorite being Think and Grow Rich by Napoleon Hill. He told Forbes India how he thinks that Experience and action are more important than learning binge-watching mentors on YouTube. When starting any business, whether online or offline, one should always first focus on the mindset and fundamentals of that particular business and then only focus on the skillset and the action steps, he added.
Pratham envisions himself as a crucial turning point in people's lives in the future, as he continues to help others become successful in their lives. Pratham was encouraged to pursue online marketing by the thought of not having to commute to a physical location and being able to work from anywhere in the world. He feels himself efficient as one who has worked on his own for four years, making his way to achieve success.

What makes Pratham more unique and iconic is his mindset towards his work.
He enjoys doing his work, helping local businesses touch new heights using his brilliant and practical business and marketing strategies. In addition, he assists several young students with the same vision to become successful people by offering them his excellent courses in this domain. Pratham also always keeps up with the new trends and changes in the world to keep himself updated and ahead of others. He believes the key to his success is his practical and persistent work. He always is sharply focused on the task at hand and produces the best results.
"To overcome any challenge, narrow down the problem to exactly what it is, then acquire the knowledge to solve it if you do not have it already. Then be persistent, and it will be solved," says Waghmare.

Pratham is one of the youngest entrepreneurs on the rise, but that's not all to him. He is also a visionary who made his dreams into reality and is now helping thousands of people do it. He is one of the rarest people who still have remained a humbled man who understands and respects his success. He is leaving a footstep in the world for the growing youngsters to follow through.
Media Contact
Company Name: SCMEDIA & TECHNOLOGIES PVT LTD
Contact Person: Pratulya
Email: Send Email
Phone: +917355163647
City: GORAKHPUR
State: Uttar Pradesh
Country: India
Website: scmedia.in