Goggles feature Integrated Bluetooth Headphones and intercom, Fog & and Frost Proof Lenses, UV 400 Protection Level, 6-hour Battery Autonomy, and Modular Design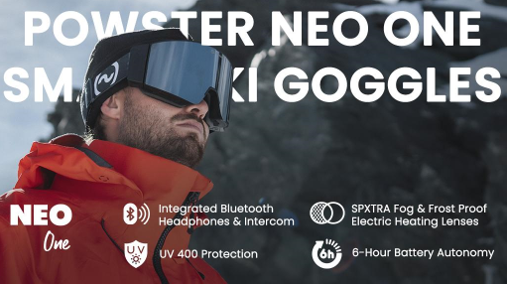 Powster, a pioneering name in outdoor adventure gear, has launched its latest innovation on Kickstarter: the Powster Smart Ski Goggles, now being crowdfunded at <https://bit.ly/46I9l5E >. These cutting-edge goggles are intended to redefine the skiing experience, blending music enjoyment and crystal-clear intercom conversations as skiers carve down the slopes.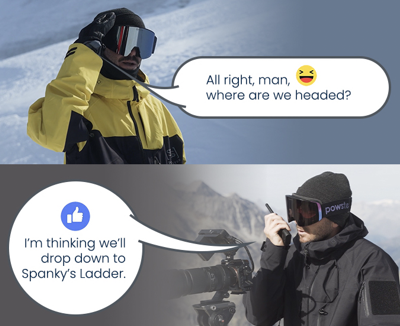 With integrated Bluetooth headphones and an advanced intercom system, Powster Smart Ski Goggles bring a new dimension to skiing and outdoor communication. "With this system, users can say goodbye to lost earbuds, unwieldy headsets, and strained conversations amidst the thrill of skiing, welcoming a new era of unburdened communication and immersive enjoyment," said Leon, creator of the Powster campaign.
Seamless transitions between music and interaction are now also a reality with Powster Smart Ski Goggles, which empower users to effortlessly switch between relishing melodies and participating in intercom chats at their convenience.
Powster Smart Ski Goggles are equipped with a robust 5W intercom system to ensure messages travel vast distances. Customizable channels prevent interference, ensuring uninterrupted communication in any environment. This remarkable system boasts a communication range spanning 3 to 5 kilometres.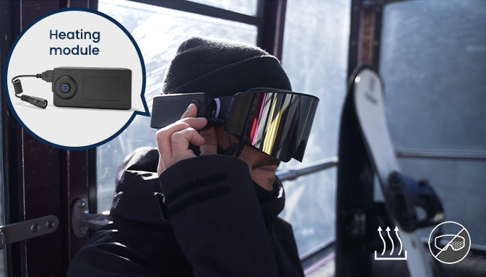 The Powster Smart Ski Goggles also showcase an adaptable modular design, catering to every skiing adventure and requirement. Equipped with Detachable heating batteries, these goggles present a professional anti-fog solution. Navigate extreme weather conditions confidently during daring alpine adventures. "Functionality and adaptability seamlessly merge, allowing the goggles to be lightweight when needed and expandable for forthcoming modular enhancements," Leon added.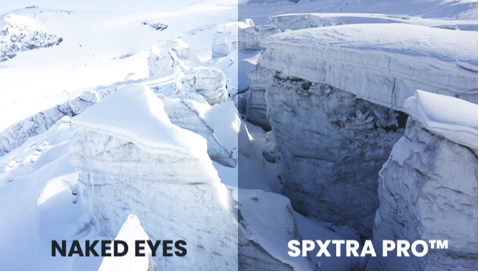 Powster Smart Ski Goggles feature another innovation: SPXTRA™ lenses enhance vision, providing precise perception of the terrain ahead and improved clarity, particularly during challenging white-out conditions. State-of-the-art double-layer lens technology minimizes the risk of fogging or frosting on the lens, ensuring a clear view. A magnetic attachment system for quick lens switching is also part of the equation, with UV 400 protection also enticing skiers on Kickstarter.
The Powster Smart Ski Goggles campaign on Kickstarter at <https://bit.ly/46I9l5E >is seeking to raise $5000 to fund the large-scale production of the device, which will be offered early and for a special price to the backers who support the campaign.
About Powster
Powster is a forward-thinking company focused on outdoor skiing and cycling, creating innovative products crafted to elevate the experience of users while they engage in skiing or cycling, whether it's on the slopes or off-road trails. Our extensive product line spans from top-notch skiing goggles, apparel, helmets, boards, gloves, and face masks to cycling essentials like sunglasses, helmets, face masks, and arm sleeves. With a wide array of offerings, Powster effectively caters to distinct communities of outdoor enthusiasts, ensuring their satisfaction and enjoyment.
Media Contact
Company Name: Powster Limited
Contact Person: Powster customer service
Email: Send Email
Country: China
Website: http://bit.ly/3reYTTB