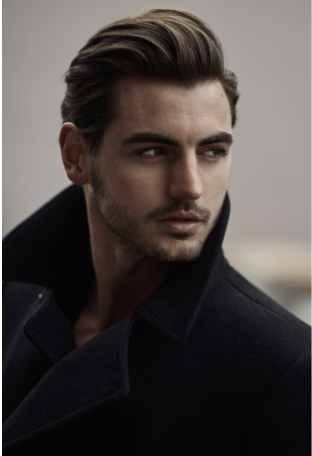 February 15, 2021 – "A predictable future is already the past," says Billy Eldridge, as he reflects on his journey so far and the work of his new charity foundation. Some time ago, popular Instagram model Billy Eldridge heated the ramp and the international model circuit. Today, Billy is on a new mission – to bring hope to orphans living in rural China with his charity, The Left Behind Foundation.
After turning away from fashion and modeling and taking up gold trading in Hong Kong, Billy was struck by the plight of the Chinese rural children. The movement of poor rural people to cities in China has led to the abandonment of millions of children in villages across the country. Those who were lucky stayed behind with grandparents or other family members, but others were simply abandoned, and the count is staggering: around 104 million children require help.
The Left Behind Foundation raises funds for the abandoned children by selling unwanted luxury items through its online store. Billy has a network of wealthy friends, who have supported his cause by selling the luxury goods they don't need. The Foundation is currently in its early stages, and Billy is aiming at helping as many children as possible, and create for them a better future. As part of its mission, the Foundation recently organized a visit by a Swiss student to interact with local Chinese children.
"I was struck by the enormity of the situation while reading about it, and I thought this was a messy situation for these kids. I realized I and my wealthy friends were in a position to help, and thus was borne The Left Behind Foundation," says Billy.
Growing up in a small Yorkshire village, Billy was raised by his mother who supported the family doing two jobs. At 18, Billy secured a basketball scholarship to Virginia Tech in the US. Life took a complete turn when he was picked up by a model agent while walking down a street in New York City. Billy did catwalk shows, partnered with global brands, and partied with A-list models and actors.
Networking with celebrities and high profile friends, Billy nurtured an interest in gold trading and moved to Hong Kong. Billy also acquired a Master's degree in economics from University College London. Billy is single and works from a Hong Kong hotel. Billy has earned fans on his Instagram account, where he posts his travel and fitness photos. His hobbies include photography, extreme sports, staying fit, and going on adventure trips.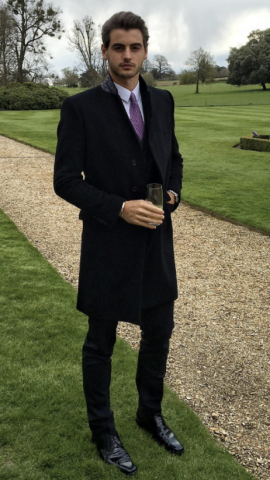 Media Contact
Company Name: Verifiedinsta
Contact Person: Media Relations
Email: Send Email
Phone: 8777428811
Address:261 Old York Road, Suite 930
City: Jenkintown
State: PA
Country: United States
Website: https://instagram.com/billyeldridge?igshid=t3r9zj3eckxt