Multitalented, pop-rock band, Hello Sister is using their music to give back by sharing a little love and positivity during this sad time in our history due to the Covid-19 pandemic.The trio band of sisters has garnered world-wide attention on social media making them an inspiration to their fans and putting them directly in the spotlight for artist-to-watch. With their live concert compilation video set to release May 1, 2020, Hello Sister is giving their fans a fun break from these long days and a taste of things to come.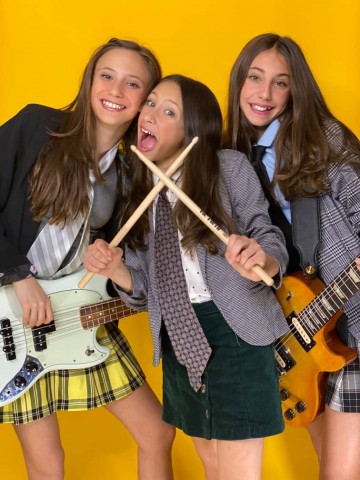 From left to right is Grace Mason, Gabriella Mason and Scarlett Mason
Signing an exclusive management deal with Bernard Porter, owner of BPM, Hello Sister is making the right moves for a longterm career in the music business.
Porter has spent his career developing artists and guiding his clients in all phases of creative media, production, marketing and national/international launches. Porter says, "Hello Sister is a rare phenomenon and it's been a privilege to develop them. They are truly gifted in all aspects of artistry. As singers, songwriters and musicians, these girls know how to bring it and their work ethic is second to none. Combined with our stellar team, they are teed up to make a big impact in the industry."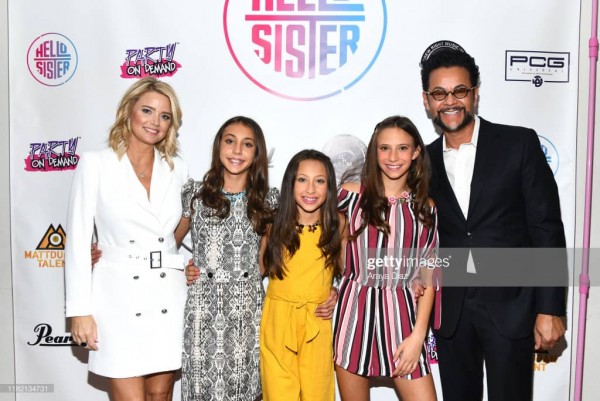 From left to right is Molly Porter VP PCG, Grace Mason, Gabriella Mason, Scarlett Mason and Bernard Porter President of BPM Management
De La Rocha (Radio Disney's Talent Development Specialist) says, in a digital world where electronic instruments populate the airwaves, it's refreshing seeing when artists use live instruments in their music. Hello Sister, not only delivers this in their performance but in their lyrics in what they are going through at the moment. It will be exciting to see where they are years from now in how they will evolve. Their new single, "Middle Schooler" is in heavy rotation on Radio Disney and RDU and available now on all digital platforms.

Join Hello Sister on Sunday, May 3, 2020, for a QuaranTEEN Virtual Summit. The sisters will talk about following their passion and doing what they love from a virtual panel and meet up.
For more appearances and upcoming news, please visit their website www.hello-sistermusic.com
For more information, please visit www.parimoreentertainment.com
Media Contact
Company Name: Parimore Entertainment
Contact Person: Michelle Parimore
Email: Send Email
Country: United States
Website: www.parimoreentertainment.com