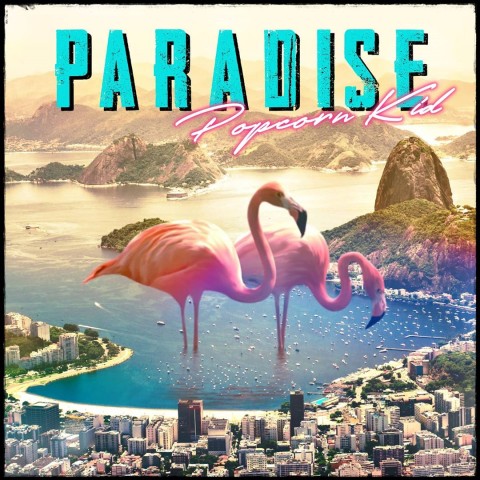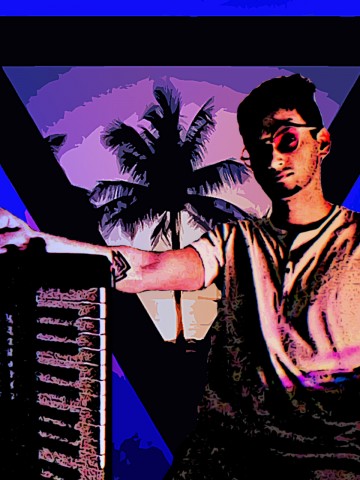 Image: Popcorn Kid
Based in Bangalore India, Popcorn Kid is a talented artist who entered the music scene with his albums "Newness" and "Inception", offering a wide array of genre-bending sounds that would appeal to all kinds of music lovers. He grew up playing classical music and later fell in love with metal and rock music. Highly inspired by the 80's movies, retro dance music, and nu-disco, he eventually discovered Synth-wave and knew that this is what he wanted to do.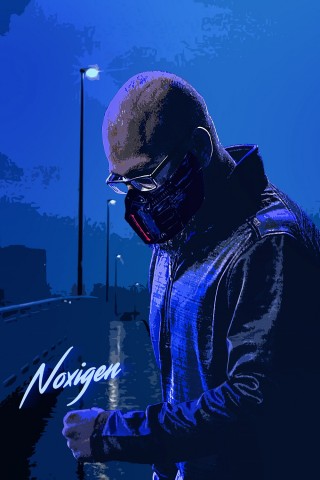 Image: Noxigen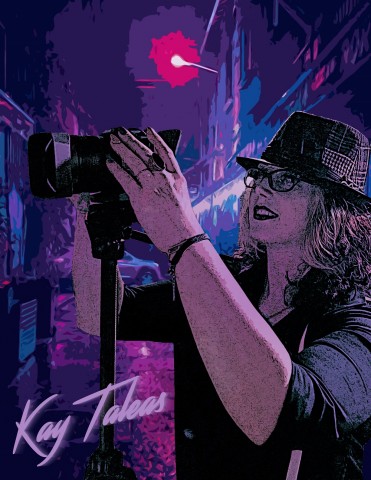 Image: Kay Taleas
Popcorn Kid is taking the biggest leap in his musical journey with his 3rd album "Paradise" in which he has collaborated with five talented singers/songwriters from Los Angeles, namely Noxigen, Kay Taleas, Sarah Kneeland, Lyn Hesper, and Katherine Hb. Together, they have worked on this conceptual album that depicts the story of a couple who turned to a life of crime. Borrowing influences from artists like Daft Punk, Vulfpeck, Earth Wind and Fire, Gunship, The Midnight, Carpenter Brut, Rufus among others, the album is filled with groovy disco-funk style music.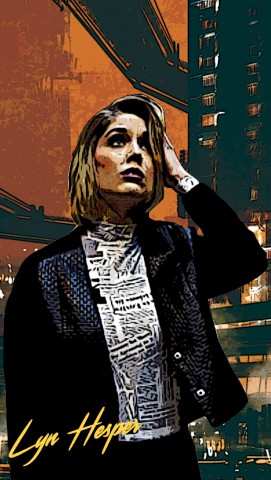 Image: Lyn Hesper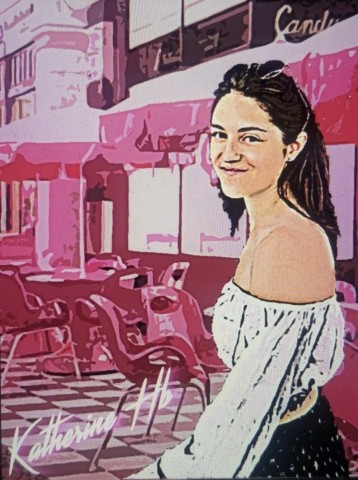 Image: Katherine Hb
Paradise is produced by Popcorn Kid and Noxigen. The mixing and mastering are done by Sashank Venkatesh and Popcorn Kid. Originally from Chennai India, Noxigen is a producer, guitarist, singer, and songwriter, Kay Taleas is a singer/songwriter featured in the songs Pink Champagne and Unicorn Hair, Sarah Kneeland is a singer/songwriter featured in Franklins in Stacks and Chance, Lyn Hesper is a singer/songwriter and flutist featured in the song Together, Katherine is a singer/songwriter featured in Flamingo Dance.

Image: Sarah Kneeland
After the release of his 1st album, Popcorn Kid collaborated with long time friend Noxigen, with whom he released his 2nd album, Inception. He also got him on board for the 3rd album. While in his first two albums, the artist explored the styles and themes of metal and cyberpunk, in his latest album, he creates a concoction of Synth-wave, TV music, 80's film music, modern funk, Retrowave with a hint of R&B.
Talking about his latest album, Popcorn Kid states, "The writing of the album started around mid-October. After the general sound and vibe were established, 5 songwriters from Los Angeles hopped on board to collaborate on the songs. During the writing process, it slowly started becoming apparent that this one would be a concept album. It is heavily inspired by 80's themes, tv, and film music and aims to take you back to the time the Rubik's cube was hip."
Popcorn Kid's music is available on all streaming platforms like Spotify and Apple Music and can be bought on Bandcamp and iTunes. You can listen to his latest album through this LINK. Follow the artist on his Facebook page for further updates.
Facebook: PopcornKid90s
Instagram: @popcornkidofficial
Media Contact
Company Name: Popcorn Kid Music
Contact Person: Popcorn Kid
Email: Send Email
Country: United States
Website: www.facebook.com/PopcornKid90s/