Plumbing Pros is well-known for providing excellent plumbing services inside and outside homes. Their team of experts repairs and water heater replacement, toilets, kitchen and bath fixtures, pipes etc. They also undertake complete plumbing inspections, repiping and every other plumbing issue.

There are times when a homeowner has to worry about plumbing issues which could be just for regular maintenance or complete replacement. From time to time, there would be a leaking tap, a faulty faucet, and a blocked drain. These issues cannot be neglected and can turn into major disasters if not fixed initially. The intervention of a plumber is required to set things right and get the taps running again!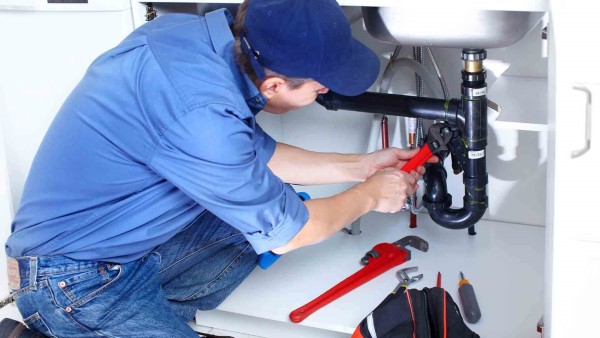 The Plumbing Pros offer different types of plumbing services, as they are trained personnel and are out there to give the homeowner the best service in terms of plumbing work. They repair leaks along with the piping issues that crop up. They will help fix the problem and do it with the necessary care and precision and ensure whether a repair or replacement is required. There may be a need for copper repiping, or another option would be aquatherm water piping, and sort of additional fittings are also taken care of and carried out professionally.
Whenever the homeowner has issues regarding drain cleaning, especially in the bathroom and kitchen sinks, these pipes are most often clogged areas that need immediate attention. The tank doesn't get filled, loud and noisy flush, and the handle is stuck or comes out loose. There are times when cleaning can fix the problem, or there is a major repair for it to function properly. Then there is the toilet repair which may be due to clogging resulting in overflow or a problem with the flush. The Plumbing Pros team has the tools and expertise to fix and resolve these issues.
The Plumbing Pros are equipped to repair the garbage disposal, which jams up or creaks when the homeowner is running. This may be due to an object getting stuck. It may also cause the power to trip every time it gets started. Hiring plumbers will take care of the issue. Sometimes it may be the circuit breaker that may be the cause of concern. If the installation of the garbage disposal unit isn't properly installed or the disposal unit is leaking. After a certain period, the rubber gaskets must be replaced. The ring near the sink flange gets worn out. The inspection of all the seals between the sink and the unit needs to be done. It is to find out if some parts are old or broken, such as the screws, bearings, flyweights, and blades, so that they can be replaced.
Water heater repair is crucial, especially on cold wintry days, and the fixing is of utmost importance. The new water heaters use high-powered burners, so cropping issues are rare. The plumber will resolve such issues in no time. They also help with sewer repair. Hydro jetting is sometimes employed by plumbers, which helps to unclog pipes. These are the most troubling plumbing issues that crop up. The result is foul smells, slow draining and unusual noises accompanied. Professional plumbing services can help take care of all plumbing issues.
About the Company
The Plumbing Pros Company was set up to address every plumbing issue homeowners faces. Currently, they have managed to provide a wide variety of services to the people. Ensuring both inside and outside of their homes no longer have plumbing problems. They have been able to see success as the growth of the Plumbing industry has been manifold. They have credited clients' patronage to their uncompromising work quality and due diligence.
Media Contact
Company Name: The Plumbing Pros
Contact Person: Steven L.
Email: Send Email
Phone: (916)778-7384
Address:1973 Frensham Dr
City: Roseville
State: CA 95661
Country: United States
Website: www.theplumbingpros.biz/