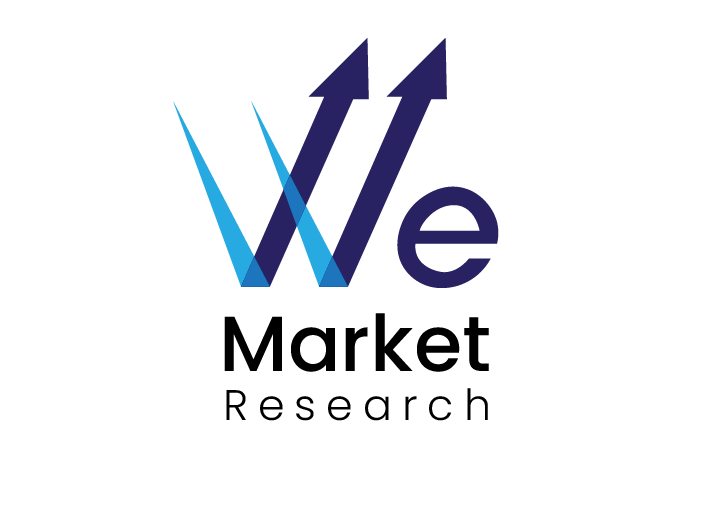 Rise in the demand for advanced technologies and Surge in demand for continuous and fast application, drives the growth of the global Platform Engineering Market.
Worldwide demand for Platform Engineering Industry is predicted to rise at a CAGR of 25.1% and reach a market value of $51 Bn by the end of 2033.
According to a new report published by We Market Research, titled, Platform Engineering Market size was valued at $ 5.1 billion in 2023, and is estimated to reach $51 billion by 2033, growing at a CAGR of 25.1% from 2023 to 2033.
Platform Engineering Market is taking a colossal growth curve exponentially with its market value reaching an amount of USD 5.1 billion by the end of 2023, and forecast numbers attaining a value of USD 51 billion by 2033 with a CAGR of 25.1% during 2023-2033.
An open-source strategy within the platform engineering market is a paradigm that emphasizes the use of open-source technologies, tools, and collaborative principles to design, develop, and manage platforms for a wide range of applications. This strategy capitalizes on the inherent advantages of open-source, including cost-efficiency, flexibility, and a community-driven approach.
Platform engineers often leverage open-source solutions as foundational elements, such as container orchestration platforms like Kubernetes or open-source databases, allowing for customization and extensibility to meet specific requirements. This approach not only leads to significant cost savings due to the absence of licensing fees but also promotes a culture of collaboration, where engineers can contribute to and benefit from the collective knowledge and expertise of the open-source community.
Request Free Sample Copy of this Report@https://wemarketresearch.com/reports/request-free-sample-pdf/platform-engineering-market/1333
Market Dynamics
The exponential growth of the Internet of Things (IoT) and the advent of edge computing have become pivotal drivers in the platform engineering market. This surge in IoT-connected devices, ranging from smart appliances to industrial sensors, generates an unprecedented volume of data. As a result, there is an escalating need for robust platform engineering solutions that can efficiently manage, process, and analyze this data at the edge, close to the data source.
These platforms provide real-time insights, enabling businesses to make informed decisions, optimize operations, and enhance user experiences. Furthermore, as the IoT ecosystem continues to expand, the demand for platform engineering is expected to persistently rise, making it an essential cornerstone for businesses aiming to harness the full potential of connected devices and edge computing capabilities.
The integration of artificial intelligence (AI) and machine learning (ML) into applications and services has emerged as a significant driving force in the platform engineering market. AI and ML technologies require sophisticated platforms capable of handling data processing, model training, and deployment at scale.
Competitive Landscape
Some of the major companies operating within the platform engineering market are Amazon Web Services (AWS), Microsoft Azure, Google Cloud Platform, IBM Cloud, Salesforce, Oracle, SAP, Red Hat, Cisco Systems, Intel Corporation.
Market Analysis By Type
Based on type, the platform engineering market is segmented into Cloud Platforms, Mobile Platforms, Web Platforms, IoT (Internet of Things) Platforms, Blockchain Platforms, Data Analytics Platforms. Cloud platforms dominate the market with an active share of 60% in 2022, backed by, multi-cloud and hybrid cloud adoption is on the rise, with organizations leveraging a combination of cloud providers to optimize performance, cost, and risk management. Platform engineers are tasked with creating solutions that seamlessly span multiple cloud environments.
Second, serverless computing is gaining prominence, enabling developers to focus solely on code without managing underlying infrastructure. As a result, platform engineers are working on crafting serverless platforms and solutions, offering enhanced scalability and cost-efficiency.
Third, edge computing is emerging as a critical trend, with cloud providers expanding their infrastructure to bring computing closer to the data source, reducing latency and supporting real-time applications. Platform engineering now encompasses edge platform development to enable processing at the edge of the network, which has boosted the growth of platform engineering market.
Lastly, observability and AIOps (Artificial Intelligence for IT Operations) are driving the adoption of advanced monitoring and analytics tools. Platform engineers are integrating these solutions to gain deeper insights into application and infrastructure performance, detect anomalies, and enhance overall system reliability.
Secure a copy of the premium research report@ https://wemarketresearch.com/purchase/platform-engineering-market/1333?license=single
Market Analysis End Use
Based on end use, the platform engineering market is segmented into Healthcare, Financial Services, Retail and E-commerce, Manufacturing, Transportation and Logistics, Energy and Utilities, Government, Telecommunications, Media and Entertainment, Education. In terms of market share healthcare industry dominates the market with a share of 22.16% in 2022. The healthcare sector is emerging as a dominant force in the platform engineering market, primarily due to several key drivers.
Related Reports
Retail Task Management Software Market
Calorie Counter Software Market
About We Market Research:
WE MARKET RESEARCH is an established market analytics and research firm with a domain experience sprawling across different industries. We have been working on multi-county market studies right from our inception. Over the time, from our existence, we have gained laurels for our deep-rooted market studies and insightful analysis of different markets.
Media Contact
Company Name: We Market Research
Contact Person: Mr. Robin
Email: Send Email
Country: United States
Website: https://wemarketresearch.com/reports/platform-engineering-market/1333