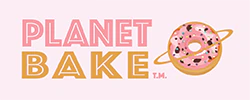 Leading one-stop dessert shop for New Yorkers, Planet Bake, announces the launch of a new dessert marketplace in New York City to support individual small food businesses during the COVID-19 crisis
Planet Bake has announced plans to launch a new dessert marketplace in New York City, connecting dessert lovers with unique pastry chefs and bakers in the city. The move by the New York dessert marketplace is aimed at helping New Yorkers, particularly small food business owners and independent dessert chefs, to cope with the devastating effect of the ravaging COVID-19 pandemic by providing them a platform to easily reach their target audience.
The New York dessert marketplace is focused on meeting the needs of health-conscious consumers, especially people with dietary preferences such as vegan, low-carb, and gluten-free. The platform allows people to work with their favorite chef by incorporating their dietary preferences before placing an order. Consequently, such issues are put into consideration by the chef when creating the dessert.
Planet Bake allows dessert chefs and other suppliers of sweets to offer their products online and deliver directly to customers, greatly mitigating the impact of the pandemic for small businesses that currently depend on a physical presence. Planet Bake features a wide category of desserts, including cupcakes, sugar cookies, popsicles, donuts, cakes, and French macarons, with more categories to be added soon.
The platform provides a user-friendly marketplace for dessert lovers looking for a special custom dessert without any limitations to health preferences or dietary needs. Small dessert chefs, on the other hand, can customize each product individually and keep allergies and health of the buyer, particularly with their relatively small scale of operation.
In a similar vein, Planet Bake is creating a dessert community in New York City, holding quarterly dessert tastings to help the different brands featured on the platform drive awareness to their work and talent. The platform will extend its services to other parts of the country as soon as possible. Planet Bake also plans to allow consumers to choose the ingredients to be added to their order in the future, creating an enhanced experience for customers.
For more information about Planet Bake and how to leverage their innovative platform to meet individual and business needs, please visit – https://planet-bake.com/. The dessert marketplace also has a relatively strong presence on social media and can be found on Facebook and Instagram.
Media Contact
Company Name: Planet Bake
Contact Person: Kathrin Henon
Email: Send Email
Country: United States
Website: https://planet-bake.com/