'BOMBSHELLS AND DOLLIES' is a story of female empowerment, self-confidence, personal goals, celebrating every woman's unique individuality, embracing all body types, races, sexual orientations and cultures.
Los Angeles, CA – May 14, 2020 – Stream 'BOMBSHELLS AND DOLLIES' on InDemand today: https://bit.ly/2xYUnNw.
From three-time award winning writer/director/producer, Dan Halperin (SHOWTIME'S Picture Windows, LIONSGATE'S Road Kings), BOMBSHELLS AND DOLLIES is a feature Pinup documentary that examines the lives of contemporary women who emulate the style and fashion of the 40's & 50's, while competing in the most heralded Pinup contest in the world, championing self-expression, self-confidence, total body acceptance and, every woman's right to look and feel goregous.
"BOMBSHELLS AND DOLLIES is a delightful, polished and enlightening look at the contemporary pinup world," wrote the Chicago Tribune.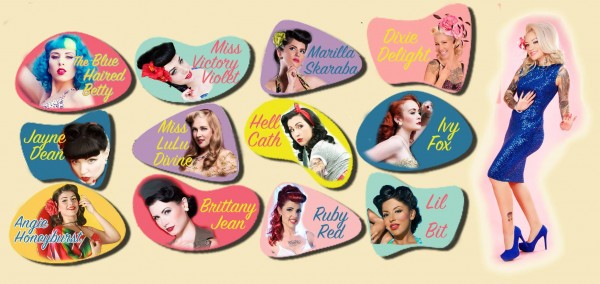 Based on the story by Dane Pizutti Krogman, BOMBSHELLS AND DOLLIES follows 12 contestants that journey to Las Vegas, hoping to be crowned "Miss Viva Las Vegas" at the Pinup contest presented live in front of the 25,000 fans that attend the annual Viva Las Vegas Rockabilly Weekend, the largest gathering in the world for fans of Rockabilly Music, Vintage Culture and Classic Cars now in its 23rd year. BOMBSHELLS AND DOLLIES brings viewers into a niche subculture unlike another, showcasing what it takes to successfully compete in the pinup world
BOMBSHELLS AND DOLLIES features interviews from Dita Von Teese, the world-renowned icon of the contemporary pinup and burlesque culture. Alongside are insightful and colorful interviews from fashion designer, Bernie Dexter, and pinup models with cult social media followings, including YouTube star, Cherry Dollface, founder of "Miss Viva Las Vegas", Miss Rockwell De'Vil, lifestyle blooger, Miss Victory Violent, the face of "Viva Las Vegas" Lisa Love, and Ginger Watson.
"They are a chatty and remarkably introspective bunch, with stage names such as Ivy Fox, Victory Violet, Ruby Red, Dixie Delight and Little Bit. Many of the dozen contestants — only three from the U.S., indicative of how pervasive American culture is and the international reach of this curvaceous subculture — interviewed on camera are confident and self-aware."
Watch the trailer for BOMBSHELLS AND DOLLIES here: https://www.youtube.com/watch?v=PsXOOKZsJ3c.
TriCoast Entertainment has released BOMBSHELLS AND DOLLIES onto InDemand today, May14th. For more information, please visit: http://www.pinupdocumentary.com/.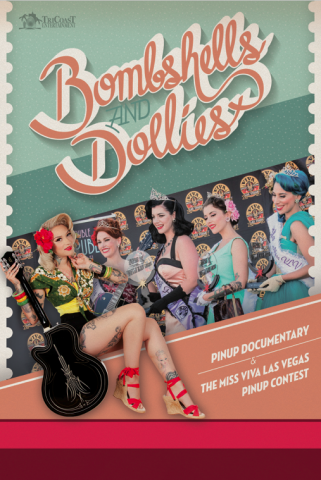 BOMBSHELLS AND DOLLIES (2018, 90 min.) Directed and written by: Dan Halperin. Story by: Dan Halperin, Dane Pizutti Krogman. Producers: Dan Halperin, Dane Pizutti Krogman. Editor: Stu Silverman. Cinematographer: Marie Ilene. Composer: Cliff Retallick. USA, English. Dan Halperin Productions, Epiphany Pictures, TriCoast Worldwide.
Production Company: Dan Halperin Productions, Epiphany Pictures.
About TriCoast Worldwide:
TriCoast Worldwide is a premium international sales agent, representing the best of US and international films at all the major film markets. Sister company to TriCoast Entertainment and TriCoast Studios, the company is located at the Studio facility in Culver City, Los Angeles.
Founded by: Strathford Hamilton and Marcy Levitas Hamilton.
Visit: https://www.tricoastworldwide.com/
Media Contact
Company Name: TriCoast Entertainment
Contact Person: Jenna Wilen
Email: Send Email
Phone: 3104587707
Address:11124 Washington Blvd.
City: Culver City
State: California
Country: United States
Website: http://www.tricoastworldwide.com