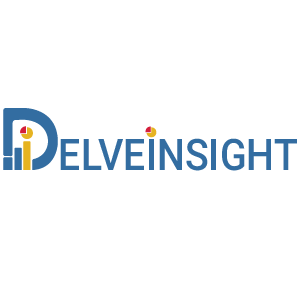 DelveInsight's, "Phenylketonuria Pipeline Insight, 2022," report provides comprehensive insights about 10+ companies and 15+ pipeline drugs in the Phenylketonuria pipeline landscape. It covers the pipeline drug profiles, including clinical and nonclinical stage products. It also covers the therapeutics assessment by product type, stage, route of administration, and molecule type. It further highlights the inactive pipeline products in this space.
Key takeaways from the Phenylketonuria Pipeline Report
DelveInsight's Phenylketonuria Pipeline report depicts a robust space with 10+ active players working to develop 15+ pipeline therapies for Phenylketonuria.
The leading Phenylketonuria Companies are working include Kuvan, SYNB1618, SYNB1934, CDX 6114, Sapropterin dihydrochloride, and others.
The Phenylketonuria Companies and academics are working to assess challenges and seek opportunities that could influence Phenylketonuria R&D. The Phenylketonuria pipeline therapies under development are focused on novel approaches to treat/improve Phenylketonuria.
This segment of the Phenylketonuria report encloses its detailed analysis of various drugs in different stages of clinical development, including phase II, I, preclinical and Discovery. It also helps to understand clinical trial details, expressive pharmacological action, agreements and collaborations, and the latest news and press releases.
Recent Developmental Activities in the Phenylketonuria Pipeline
In August 2021, Janana Therapeutics announced the closing of a $50 million Series B financing To Advance Lead PKU Program And Small Molecule Pipeline Based On Next-Gen Chemoproteomic Platform.
In October 2020, the Food and Drug Administration (FDA) granted Fast Track designation to the investigational gene therapy BMN 307 (BioMarin Pharmaceutical) for the treatment of patients with phenylketonuria (PKU).
In May 2020, PTC Therapeutics announced that it agreed to acquire Censa Pharmaceuticals, focused on the development of CNSA-001 (sepiapterin), a clinical-stage investigational therapy for orphan metabolic diseases, including phenylketonuria (PKU) and other diseases.
APR-OD031, being developed by Applied Pharma Research, is an orally-delivered, extended-release amino acid mix engineered with a patented drug delivery technology enabling the secure physiological absorption of the delivered amino acids in the gut. The US FDA has granted Orphan Drug Designation (ODD) to APR-OD031 to treat phenylketonuria (PKU).
Get an overview of the Phenylketonuria Pipeline landscape @ Phenylketonuria Ongoing Clinical Trials Analysis
Phenylketonuria Overview
Phenylketonuria (PKU) is an inborn error of metabolism that is detectable during the first days of life via routine newborn screening. PKU is inherited in an autosomal recessive pattern. PKU is characterized by absence or deficiency of an enzyme called phenylalanine hydroxylase (PAH), responsible for processing the amino acid phenylalanine. Infants with PKU typically appear normal at birth. With early screening and dietary treatment, affected individuals may never show symptoms of PKU. Symptoms may include vomiting, irritability, and/or a red skin rash with small pimples. Neurological symptoms are present in some untreated patients with PKU, including seizures, abnormal muscle movements, tight muscles, increased reflexes, involuntary movements, or tremor. The goal of treatment for PKU is to keep plasma phenylalanine levels within 120-360 umol/L (2-6 mg/dL). This is generally achieved through carefully planned and monitored diet.
Phenylketonuria Emerging Drugs Profile
SYNB1618: Synlogic
HMI-102: Homology Medicines
Phenylketonuria Pipeline Report
There are approx. 10+ key companies which are developing the therapies for Phenylketonuria. The companies which have their Phenylketonuria drug candidates in the most advanced stage, i.e. Phase III include PTC Therapeutics.
For further information, refer to the detailed Phenylketonuria pipeline report @ Phenylketonuria Ongoing Clinical Trials Analysis
Scope of the Phenylketonuria Pipeline Report
Coverage: Global
PhenylketonuriaCompanies: Synlogic, Homology Medicines, PTC therapeutics, Rubius Therapeutics, NestlÃ, BioMarin, SOM Biotech, Evox Therapeutics, Moderna Therapeutics, Orpharma, Generation Bio, Erydel, Janana therapeutics, American gene technologies, Applied Pharma Research and many others.
Phenylketonuria Pipeline Therapies- Kuvan, SYNB1618, SYNB1934, CDX 6114, Sapropterin dihydrochloride, and others.
Phenylketonuria Emerging Drugs, Unmet Needs, Analyst Views
Table of Content
Introduction
Phenylketonuria Executive Summary
Phenylketonuria: Overview
Phenylketonuria Pipeline Therapeutics
Phenylketonuria Therapeutic Assessment
Phenylketonuria– DelveInsight's Analytical Perspective
Mid Stage Products (Phase III)
Sepiapterin: PTC Therapeutics
Drug profiles in the detailed report…..
Mid Stage Products (Phase II)
SYNB 1618: Synlogic
Drug profiles in the detailed report…..
Early Stage Products (Phase I/II)
HMI-102: Homology Medicines
Drug profiles in the detailed report…..
Early Stage Products (Phase I)
RTX 134: Rubius Therapeutics
Drug profiles in the detailed report…..
Preclinical Stage Products
Drug name: Company name
Drug profiles in the detailed report…..
Inactive Products
Phenylketonuria Key Companies
Phenylketonuria Key Products
Phenylketonuria- Unmet Needs
Phenylketonuria- Market Drivers and Barriers
Phenylketonuria- Future Perspectives and Conclusion
Phenylketonuria Analyst Views
Phenylketonuria Key Companies
Appendix
Key Questions
Current Treatment Scenario and Emerging Therapies:
How many companies are developing Phenylketonuria drugs?
How many Phenylketonuria drugs are developed by each company?
How many emerging drugs are in mid-stage, and late-stage of development for the treatment of Phenylketonuria?
What are the key collaborations (Industry–Industry, Industry–Academia), Mergers and acquisitions, licensing activities related to the Phenylketonuria therapeutics?
What are the recent trends, drug types and novel technologies developed to overcome the limitation of existing therapies?
What are the clinical studies going on for Phenylketonuria and their status?
What are the key designations that have been granted to the emerging drugs?
For further information on the Phenylketonuria Pipeline therapeutics, reach out to Phenylketonuria Treatment Landscape
Media Contact
Company Name: DelveInsight LLP
Contact Person: Yash Bhardwaj
Email: Send Email
Phone: 09193216187
Address:304 S. Jones Blvd #2432,
City: Las Vegas
State: United States
Country: India
Website: https://www.delveinsight.com/