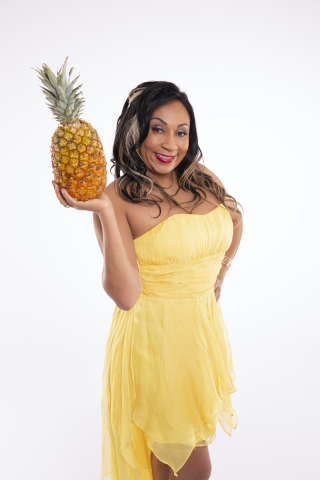 Samantha Edwards is a certified master transformational and habit change coach and uses her gift to help women find their true worth. Through her company, Vibe Up Slim Down Coaching LTD, Samantha guides women in controlling weight so that they can look and feel amazing and healthy at the same time.
Samantha concentrates primarily on getting rid of hard-to-kick habits. By educating her clients on self-sabotage, emotional eating, constant yo-yo dieting, negative self-talk, etc. she helps them develop an awareness of maintaining a positive mindset. Each training package is designed to be crystal clear, easy, and custom plans for each client's unique body, based on their goals, needs, and desires. Samantha patiently takes her clients through these sessions, accompanying them every step of the way.
"This is not a challenge; this is a necessary process towards gaining that refined you that you have always dreamt about. I'm dedicated to empowering women to break free from all that has been holding you back from living their best life. And to help you to fully step into your true personal power, in a body that you love", says Transformation and Habit Change Coach, Samantha Edwards.
One of Samantha's directives in her training course is to, "Love what you see in the mirror. And making more amazing changes than you ever thought possible with your body and your life". The well-designed courses guarantee the best results when followed correctly. Clients testify to losing an extra 10/20/50+ pound for good.
The coaching session will include support, mindset work, stress relief strategies, weight control tactics, and more. The client will be constantly working on their respective sessions based on the latest research, resources, and more, all designed to fit their needs, preferences, and lifestyle.
Samantha Edwards is a health coach based in Canada. She is the founder of a personal health coaching company, Vibe Up Slim Down Coaching, where she helps women live their best selves through healthy living and positive thinking.
For more information, please visit: www.vibeupslimdown.com
Media Contact
Company Name: Vibe Up Slim Down Coaching
Contact Person: Samantha Edwards
Email: Send Email
Country: United States
Website: http://www.vibeupslimdown.com