Innovative San Marcos TX based windshield repair shop, Patsco Windshield Repair, remains one of the best companies that specializes in windshield repair without compromising quality.
Patsco Windshield Repair has grown to become the most sought-after provider of professional windshield repairs in San Marcos TX, and surrounding areas. The company reiterates its goal of remaining the go-to provider for all car owners looking for a unique solution to fix their chip/crack instead of replacing the windshield.

A chip in auto glass will eventually lead to a crack if left unfixed, and it's a glaring fact that a cracked windshield poses a greater threat to the life of drivers. Furthermore, failure to fix a cracked windshield at an appropriate time can cause its total damage which can only be fixed by spending hundreds of dollars to replace it.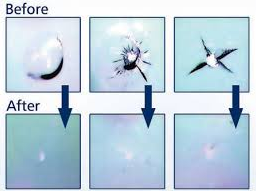 To provide a lasting solution to fix cracks and chips on auto glass, Patsco Windshield Repair introduces its premium windshield repair techniques with free insurance-approved service that takes less than 20 minutes to complete. Using a State of the art solution, Patsco Windshield Repair can easily fix a chip or crack that's up to 24 inches without any fault.
With over 20 years of experience and highly trained staff, Patsco Windshield Repair can fix auto glass that most windshield repair companies in San Marcos TX cannot.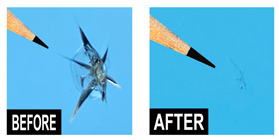 The company is enjoying rave reviews as a result of its bespoke service that is second to none among the competitors. A satisfied client Jaime Franco said:
"I was in a huge rush to get to a business lunch with a potential client, and the employee there was fast and precisely on point at fixing my windshield, which completely saved the day. Just happened to see his banner/booth @ the Wallisville location and pulled over immediately. highly recommended 5 stars."
For more information about Patsco Windshield Repair and innovative service offered, please visit http://patscowindshield.com/san-marcos-tx
Patsco Windshield Repair can also be found on social media, like Twitter and Facebook.
Media Contact
Company Name: Patsco Windshield Repair
Contact Person: Reginald McClane
Email: Send Email
Phone: (281) 804-0933
Address:5635 NW Central DR Suite E-100
City: Houston
State: TX 77092
Country: United States
Website: http://patscowindshield.com/san-marcos-tx