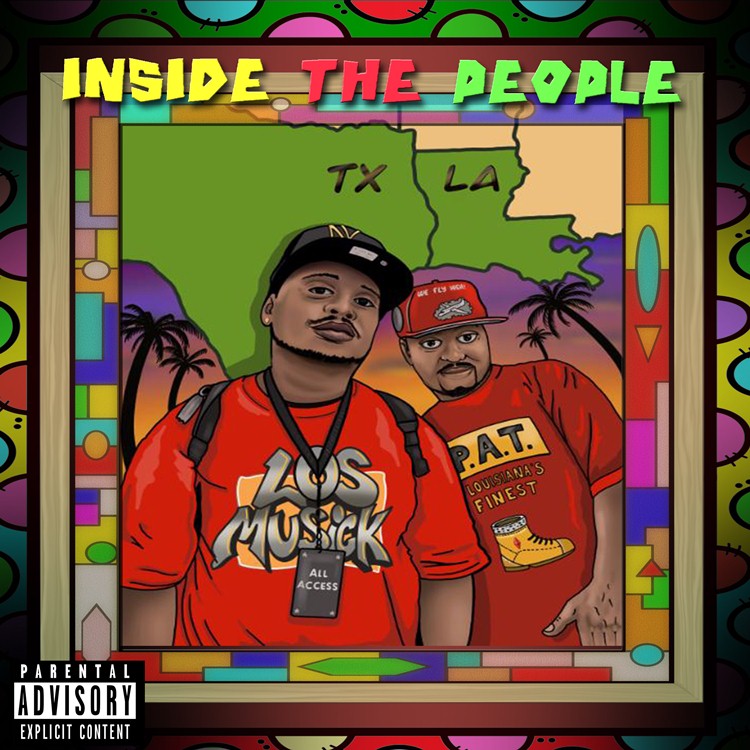 "I am excited at the release of this new album. It is a music that comes from deep down our heart and is inspired majorly by the things that are happening naturally around us," said P.A.T. Louisiana's Finest
A Top Entertaining Album That Is Set To Entertain The World In A Time Like This
Louisiana, United States – 3rd June, 2020 – P.A.T. a prominent hip-hop and rap artist entertainer popularly known as P.A.T. Louisiana's Finest in collaboration with Los Musick is thrilled to announce the release of the latest hip-hop album titled "INSIDE THE PEOPLE". Los Musick is a super producer and the executive producer of Los Musick productions. He is also a household name in rap and hip-hop music. The collaboration is not the first from the two artists but this album promises to be a hit and the best among the rest. The album according to the producer will be distributed through Whomag/Sony Orchard and available on every digital music platform by 19thJune 2020.
This international musician, who has been in music industry for a few years now, is poised to bring maximum entertainment to all fans of good music all over the world. The album is produced from a finely and skillfully blended mix of hip-hop which gives a seamless flow of music that reaches deep into the soul of the listener and serves as medicine that heals the hurting souls. The album has 15 amazing tracks in which 8 tracks will be released on the 19th June 2020 and the other half will come later. "INSIDE THE PEOPLE" features DAALIGHT from New York, KXNG CROOKED of the Long Beach, California, and T.LAE of Blunt Music. The album promised to be a hit and a force to reckon with in the hip-hop music industry.
"I am excited at the release of this new album. It is a music that comes from deep down our heart and is inspired majorly by the things that are happening naturally around us," said P.A.T. Louisiana's Finest while describing the new album. I look forward to doing bigger things by reaching out and touching souls with my music. Just imagine what the world would look like if we all can heal our hurting souls through good music." He added.
P.A.T. Louisiana's Finest and Los Musick have decided to take on the whole world and showcase what they both have to offer. The two are determined to do something more solid in the rap/hip-hop music industry.
For more information, visit: https://songwhip.com/artist/p-a-t-louisianas-finest, www.losmusick.com, https://www.losmusick.com/music-corner or send mail to ezonyourears@gmail.com.
ABOUT P.A.T. LOUISIANA'S FINEST AND LOS MUSICK
P.A.T. is an artist from Opelousas Louisiana that has an underdog quality you can't deny and has an un-ending passion for good hip-hop music. He is an artist with a consistent desire to achieve greater things in the music industry.
Los Musick is the executive producer of Los Musick productions from Port Author, Texas. He is a well-known rap and hip-hop artist with numerous albums to his name.
Media Contact
Company Name: P.A.T. LOUISIANA'S FINEST
Contact Person: Media Relations
Email: Send Email
Phone: 337 510 0830
Country: United States
Website: https://songwhip.com/artist/p-a-t-louisianas-finest